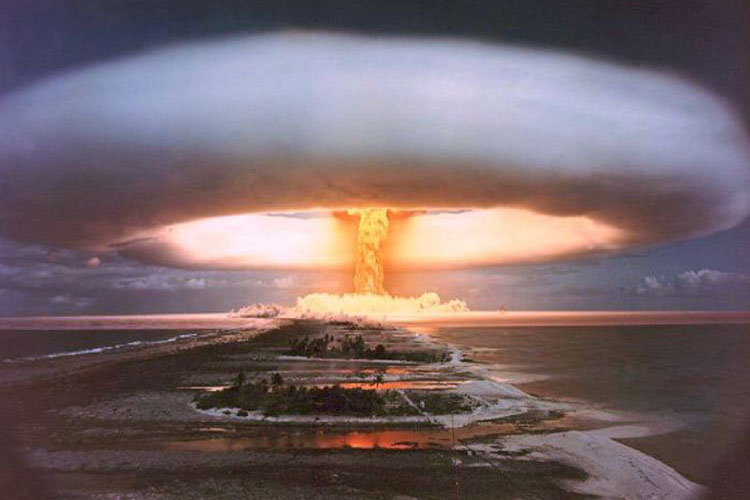 New Delhi: Every day of the year in history is recorded with some good or bad event. A March is the first day of the third month of the year and is recorded in history as the first hydrogen bomb test day in the world. On March 1, 1954, America Hydrogen bomb Tested and it was the largest explosion in human history up to that time. Its strength can be gauged from the fact that it was a thousand times more powerful than the atomic bomb that destroyed Hiroshima.
Instruments assessing the impact of the explosion in the Bikini Islands of the Marshall Islands, located in the Pacific, also failed to measure its intensity and were even more powerful than bomb scientists could estimate.
A series of other important events recorded on the date of March in the history of the country are as follows: –
1640: Britain gets permission to build a business center in Madras.
1775: The Treaty of Purandhar was signed between the British Hukumat and Nana Fadnavis.
1872: The world's first national park is established in America. Yellowstone National Park, located in Western America, was granted World Heritage status by UNESCO in 1978.
1909: Establishment of Tata Iron and Steel Company.
1919: Mahatma Gandhi expressed his desire to launch Satyagraha against the Rowlatt Act.
1954: US tests hydrogen bomb on Bikini Island. It was described as the most powerful eruption of that time in human history.
1962: President of Pakistan, Mohammed Ayub Khan, announced the adoption of a new constitution, which advocated a President-led system of governance in the country.
1966: Changes in the UK's currency system pound and shilling are announced. Till now there were 20 shillings in a pound and 12 pence per shilling. In the new arrangement, 100 pence was kept in one pound.
1969: The first superfast train Rajdhani Express ran between New Delhi and Calcutta (now Kolkata).
1973: Palestinian armed group Black Septembers capture the Saudi Arabian embassy in Khartoum and hold diplomats present there.
1994: Canadian singer Justin Bieber was born. Bieber got millions of fans around the world with his singing at a very young age.
1998: Ninth Five Year Plan blueprint released.
2000: Tibetan information system reported that the parents of the Karmapa Lama, who had gone to India in January, have been arrested by Chinese authorities and the historic site of the Karmapa Lama has been closed. China denied both of these things.
2003: Authorities in Pakistan arrest Khalid Sheikh Mohammed, believed to be a top al Qaeda member, and who planned the 2001 September 11 terrorist attack on the US. 2006: US President George W. Bush arrives on a state visit to India.
2007: Amulya Nath Sharma became the first bishop of Nepal.
2010: India defeated Pakistan 4–1 in the first match of the Hockey World Cup.



www.indiatv.in