Highlights:
PM Modi's rally in Kolkata on March 7
BJP's first major rally after election announcement
Stage 4 will be a glimpse of the culture of Bengal
New Delhi
BJP MPs and all leaders will go door to door for Prime Minister Narendra Modi's rally in Kolkata on March 7. This will be BJP's first major rally after the election is declared. According to a BJP leader, in the invitation letter, people will be asked to join this BJP rally for change. Come to the rally to take the progress of the country to Bengal.
A BJP leader said that three stages would be built for the rally. In which PM Modi will live in one stage and the other leaders of the party will be in two stages near him. Another stage will be built in front of it, in which the culture of Bengal will be seen. In this stage, there will be programs related to the culture of Bengal and artists will perform.
Former West Bengal BJP president and senior leader Rahul Sinha said that apart from giving invitation cards from house to house, we are also holding small street meetings. Every booth group will also go door to door and invite people for the rally. He said that the PM's rally will be as big as it has never been in the Brigade Parade Ground till date. This will be a historic rally.
Siya reaches Ram, Jai will reach Sri Ram too
On this question, the Trinamool Congress is describing BJP as an external party, BJP leader Rahul Sinha said that people know that there will be a CM from the house of Bengal, there will be no outsider. He said that Bengal is politically conscious and an educated state, so people know that CM will belong to Bengal. Nobody is accepting the talk of Trinamool at home and outside because people want to uproot Trinamool. The Trinamool Congress tried many ways.
West Bengal elections … the question again – will Modi's charisma or Mamata Banerjee's combative attitude
Sinha said that Trinamool first took the name of Allah, now started taking the name of Goddess, on the go, now reached Siya Ram and in a few days Jayashree Ram will also speak. He is trying in every way, changing his nature but even then the situation is not getting favorable to him. The Trinamool also played the communal card, also took the name of the Hindu goddess but nothing happened, now the Trinamool started playing the game inside-out, but nothing will happen.
TMC government re-forming in Bengal, so how do BJP's seats cross 100?
Their efforts will be in vain because the Trinamool has killed trust with the people of Bengal. Rahul Sinha said that Trinamool came to power with the promise that we will do politics not change. Will not commit violence. The BJP leader said that the people of Bengal are the most affected by the violence. The Trinamool talked about peace but upon coming to power, it gave unrest to Bengal instead of peace.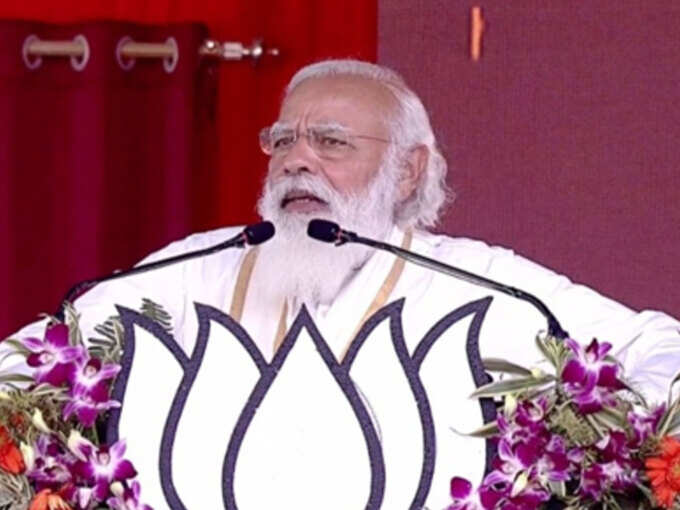 Token photo

navbharattimes.indiatimes.com