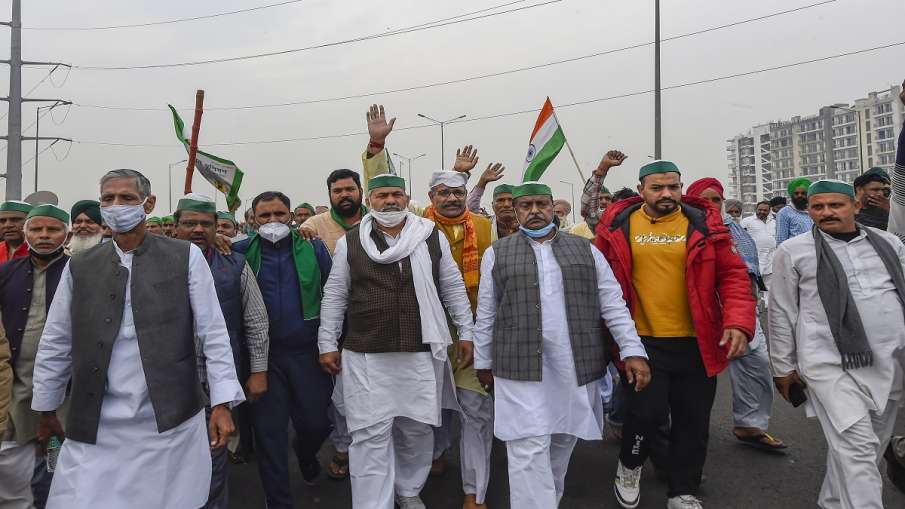 Ghazipur border. It has been three months for farmers to protest against agricultural laws. In such a situation, a dozen mahapanchayats are being organized in the month of March, so that this movement can be given a further edge and the people can be made aware of these laws. But again and again the question is arising that why the government and the farmers are not sitting on the negotiating table again. A program has been released by the Indian Farmers Union from February 28 to March 22. In which mahapanchayats will be organized in different places of the country.
Read- Who is Silu Nayak? For whom PM Narendra Modi said- Man on a Mission
Bharatiya Kisan Union leader Rakesh Tikait will attend all these mahapanchayats. Today, on Sunday, 28 February, he will attend the Mahapanchayat in Saharanpur, UP, while on 1 March, he will attend the Mahapanchayat of Rudrapur in Udhamsingh Nagar. On March 2, there will be a mahapanchayat in Jhunjhunu, Rajasthan, on March 3 in Nagaur, Rajasthan. After this, Rakesh Tikait will be involved in the program organized on 5 March in Saifai in Etawah, UP and on 6 March in Telangana.
Read- Farmers will sell 100 rupees a liter of milk, khap panchayat's decision against agricultural laws and the price of petrol and diesel
On 7 March, he will again attend the Ghazipur border program, followed by MP's Sheopur on 8 March, and will attend a mahapanchayat organized at Kisan in Ballia, UP on 10 March. Jodhpur on March 12 will participate in the program organized in Rajasthan on March 14 in Rewa, Madhya Pradesh, and finally on March 20, 21 and 22, Karnataka will be held.
Read- Prime Minister Narendra Modi spoke to the countrymen about 'Mann Ki Baat', know what he said
On behalf of the farmers, it has been made clear that until the government does not talk, the voice against agricultural laws will continue to be raised in the same way. After 11 rounds of talks between the government and the farmers, there are no signs of re-interaction yet, in which case the farmer is sitting on the border, when Rakesh Tikait was asked, he said, the general public Should come together, the general public should agitate against the government.
Read- CCTV: Chain snatching, knife stabbed, death from a woman who is adopting a two-year-old child in Delhi
When Rakesh Tikait was again asked that you will not talk to the government, how will the solution be found? Rakesh Tikait said that, we are talking, we have also sent a message that these are our issues, talk, but no response has come yet. It is worth noting that along with the leader of the Bharatiya Kisan Union, all the political parties are also organizing their own mahapanchayat in support of the farmer movement.
Read- Indian Railways gave good news, announced many trains, here is the complete detail



www.indiatv.in