Highlights:
Godse priest took Congress membership in MP
MP Congress divided into two camps with the entry of Godse Bhakta
Hindu Mahasabha wrote a letter to Rahul Gandhi, former president of Congress
Rahul Mahasabha to Rahul Gandhi, 'Change Congress name to' Godseist Congress'
Gwalior
The Congress party is continuously on target after the adoption of Hindu Mahasabha leader Babulal Chaurasia. In this case, two camps have also been formed inside the party. The engaged Hindu Hindu Mahasabha has also written a letter to former Congress President Rahul Gandhi. He told Rahul that the time had come that the name of the Congress should be changed to 'Godseist Congress'.
'Congress accepts mistake and accepts Godse ideology'
Hindu Mahasabha General Secretary Vinod Joshi wrote in his letter that the Congress has accepted its mistake and accepted the ideology of Godse who killed Gandhi in the Gandhian Congress. He said that former councilor Babulal Chaurasia, who built the temple of Nathuram Godse in Gwalior, was able to join the Congress alone. This proves that the ordinary citizen no longer wants to come to the Gandhian Congress. Therefore, change the name of the party to 'Godseist Congress'. So that your political form can be saved and increase the power of Godseist organization.
Cadbury chocolate wrappers in opium, a packet cost 3 thousand, SP explained how packing was done
In fact, on 26 February, the Hindu Mahasabha wrote a letter to former Chief Minister and State Congress President Kamal Nath. In which it was written that by joining the Hindu Mahasabha councilor Babulal Chaurasia in the Congress, the Congress has accepted the ideology of Nathuram Godse. This is a victory of the Hindu Mahasabha.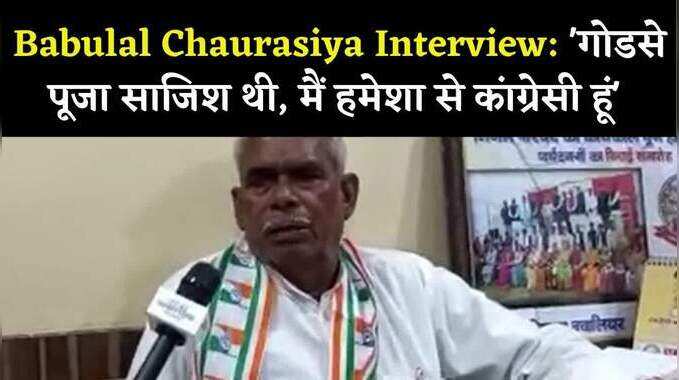 Babulal Chaurasia Interview 'Godse Pooja was a conspiracy, I was kept in the dark'
Congress MLA's argument
At the same time, Pravin Pathak, MLA of Gwalior South Assembly constituency, who has included Babulal Chaurasia in the Congress, has uploaded the video on the Internet. In his response in the video, Babulal Chaurasia is saying that when Balmiki ji can become a dacoit and become a saint, then why can't my heart change. I am a common man, I can also change my heart. Now I am going to join the Congress and become the stick of Mahatma Gandhi.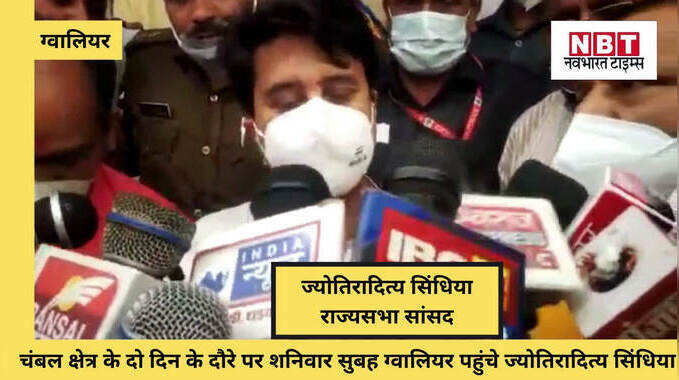 Scindia's attack on Congress over Babulal Chaurasia controversy- difference between statement and action came to fore
Congress divided over Godse Bhakta
At the same time, on the entry of the leader of the Hindu Mahasabha, the Congress is divided into two camps. Former Union Minister Arun Yadav and Congress leader Manak Aggarwal are openly opposing it. Digvijay Singh is also not in favor of this, but is not openly opposing. A Congress faction stands in favor of Kamal Nath.

navbharattimes.indiatimes.com