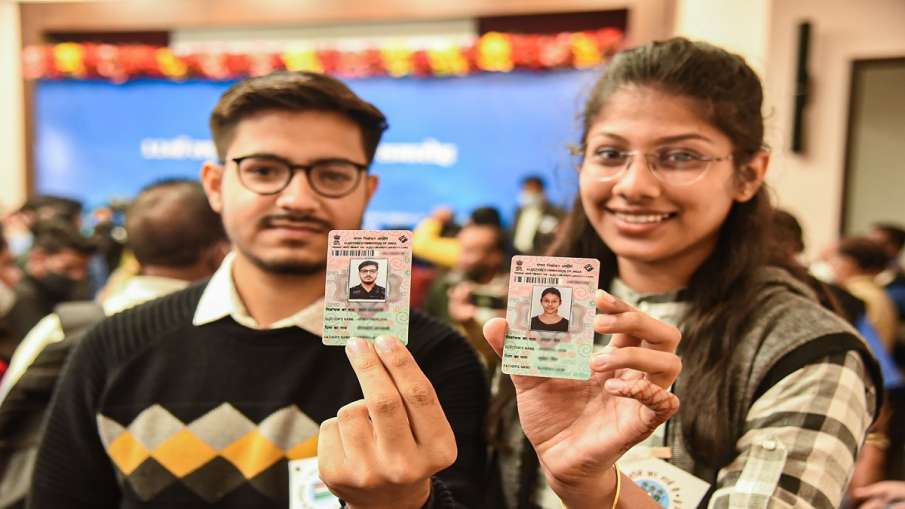 New Delhi. Votes are being cast today for a total of five wards vacant in the Northern Municipal Corporation and Eastern Municipal Corporation in the country's capital New Delhi. Voting has started in these five seats at 7:30 am today amidst tight security arrangements. The fate of 327 polling stations and 26 candidates is being written in the five wards of the city. It is being said that the election results in these five seats will affect the MCD elections (elections to all three municipal corporations) to be held in Delhi next year.
Read- Indian Railways gave good news, announced many trains, here is the complete detail
Voting on the seats is going on today, the main contest is between the Aam Aadmi Party, BJP and Congress, but many independents also showed their strength during the election campaign here. All of them claim that they will achieve victory in the result. According to the Delhi State Election Commission, about 2.42 lakh people are eligible to cast their votes in two wards under North Delhi Municipal Corporation (NDMC) and three wards falling under East Delhi Municipal Corporation (EDMC).
Read- Indian Railways announced several short distance trains for local passengers, see full license
The wards where voting is going on today include Rohini-C of NDMC, Shalimar Bagh (North) while EDMC's Trilokpuri, Kalyanpuri and Chauhan Bangar. Of these five seats, Shalimar Bagh (North) is reserved for women, while Trilokpuri and Kalyanpuri are reserved for SC category. The results of these by-elections will be announced on 3 March.
Read- Rajnath attended a doctor's wedding, took responsibility for his studies 20 years ago
According to officials, Corona-affected patients can cast their votes in the last hour of voting, according to government guidelines. The three municipal corporations of the capital Delhi have a total of 272 wards, out of which NDMC and SDMC have 104–104 wards while the East Delhi Municipal Corporation has 64 wards. The Bharatiya Janata Party has been occupying all these three municipal corporations since the year 2012. In 2012, the Municipal Corporation of Delhi was divided into three separate municipal corporations. The Aam Aadmi Party stood second in the last corporation election.
Read- Prime Minister Narendra Modi will do 'Mann Ki Baat' today
The main contest is between these candidates
Kalyanpuri-Dhirendra (AAP), Siyaram Kanaujia (BJP) and Dharampal Maurya (Congress)
Vijay Kumar from Trilokpuri-AAP, Om Prakash Gugarwal from BJP and Bal Kishan from Congress
Chauhan Bangar – Former MLA from AAP Haji Ishrak Khan, Chaudhary Zubair Ahmed from Congress and Nazir Ansari from BJP
Shalimar Bagh North – Surbhi Jaju from BJP, Sunita Mishra from AAP and Mamta from Congress
Rohini C-BJP's Rakesh Goyal, Congress's Memwati Barwala, AAP's Ram Chandra



www.indiatv.in