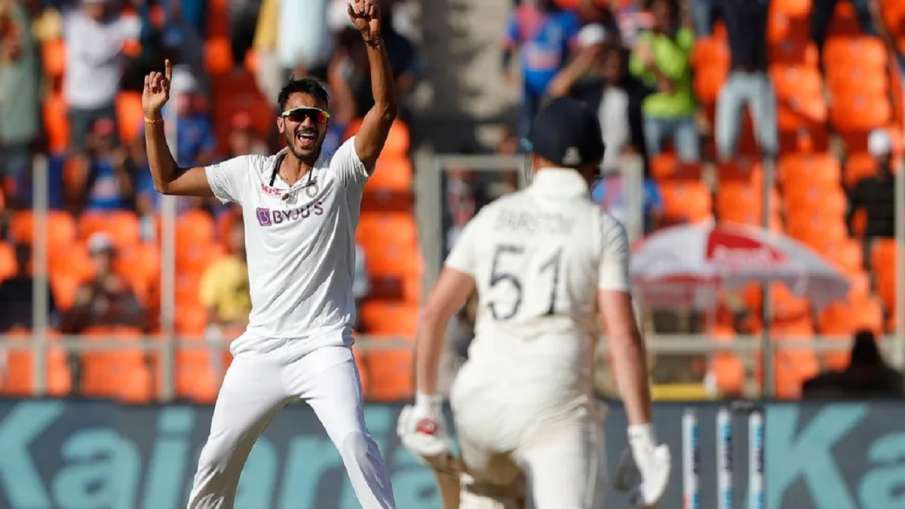 A 4-match Test series between India and England is going on these days. In which left arm orthodox Akshar Patel remains a subject of much discussion during his debut match. He not only won the hearts of everyone with his bowling, but has also given proof of his fatal bowling by taking 18 wickets in the first 2 Test matches of his career. In such a situation, what is special about Akshar Patel's bowling and with which ball he is giving water to the batsmen of England in Indian soil. Former India India spin bowler Maninder Singh talked about this in detail from Indiatv.in. He believes that Akshar's strength is his line and length.
Maninder Singh, a former left arm orthodox spin bowler who played 35 Test matches and 59 ODIs for India, said, "Axar Patel's biggest feature is his precise line and length. Not just the regularity in his bowling. He He has also impressed a lot. He has been throwing very few half-volley or full-toss balls. With this he has been very successful on such pitches. I think his length and accuracy are his biggest strengths. "
Letter 'stock ball'
Ever since Akshar Patel made his debut in Test cricket. His stock ball has dominated the cricket world a lot. Even England's batsmen cannot understand this mysterious ball of Akshar. Which is going straight after eating tipa from the same action and angle at the same place and sometimes taking a turn. Which the English bowlers are not able to read and on the pitch which helps spin, this ball has proved to be the major weapon of the letter.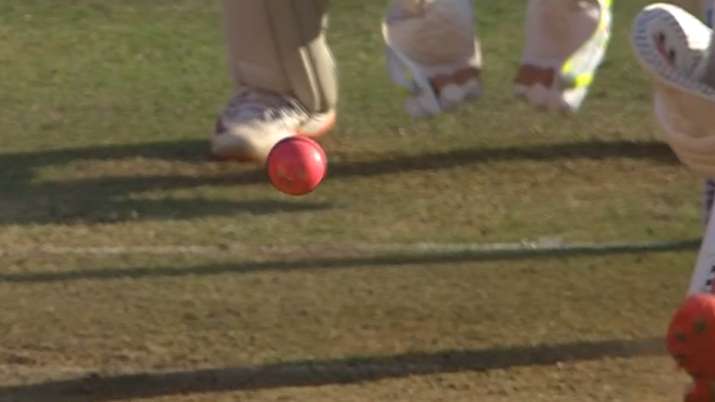 Axar Stock Ball Seam Position
About which Maninder Singh went on to say, "Akshar's horizontal (horizon) seam position (going from short leg to point direction) is being very useful on these pitches. So that his ball is going straight from the same seam position. "What we are calling their major variation is the stock ball. While the same ball is also being turned at a later time. With this ball, Akshar has troubled the England batsmen a lot."
Watch the video of the letter's stock ball here: –
However, Maninder also raised a concern for Akshar's bowling. He believes that Akshar's stock ball is doing wonders on pitches where spin is helpful. How does the batting work on helpful pitches. This too has to be seen.
Also read- IND vs ENG: 'I did not find anything wrong in Yuvraj Singh's tweet', R Ashwin clarified
In such a situation, if Team India also draws the fourth Test match, then it will face New Zealand in the final match of the World Test Championship match to be held in England. In this way, how successful will the characters be in Test cricket on foreign pitches. Regarding this, Maninder further said, "On foreign pitches, I don't think the characters are going to be so effective. Because their bowling method is very different. There is not much natural turn in the pitches. Their seam is also straight. So that I see little chance of success on their foreign pitches. "
Also read- Big update on India England ODI series, know what has changed
Let us know that in the ongoing 4 Test matches series against England, India has now made an unbeatable 2-1 lead. England won the first Test match. After which Team India made a great comeback and won both the matches. In such a situation, India is now away from a draw or a win to play a match with New Zealand in the final of the World Test Championship. In this way, the fourth and final Test match of the series against England will be played on 4 March at the Narendra Modi Stadium in Ahmedabad.



www.indiatv.in