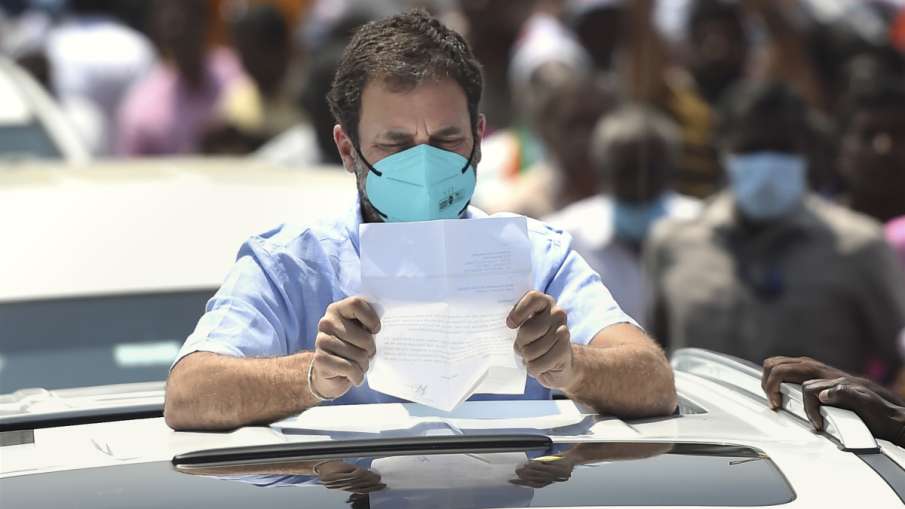 New Delhi: The stir in Delhi is also intense due to the gathering of disgruntled Congress leaders in Jammu. According to sources, the team Rahul Gandhi is unhappy with the barricade of senior leaders. Rahul Gandhi's team complains that instead of campaigning in the assembly elections, senior leaders are preferring their grievances while Rahul Gandhi is working hard on the ground to strengthen the party.
On this step taken by senior leaders, Team Rahul Gandhi believes that the barricade may shock the hopes of the Congress. Rahul Gandhi's team has expressed the possibility of benefiting the BJP from this. His team has raised the question whether it will not benefit BJP. Team Rahul Gandhi says that the loyal soldiers of the Congress will never forget this barricade.
What is the whole matter?
Leaders of the G-23 faction of the Congress have openly barricaded against the Gandhi family. In Jammu, the leaders of the G-23 converged on a dais wearing saffron turbans. Congress veterans have questioned his leadership from this platform. These people said that we will do whatever is necessary to strengthen the party. Ghulam Nabi Azad, Raj Babbar, Manish Tiwari, and Anand Sharma have also participated in this program in Jammu.
Kapil Sibal also questioned Ghulam Nabi Azad's departure from Rajya Sabha and said that we did not want to be free from Azad, why did the party not use his experience? He said – The truth is that the Congress party is looking weak to us. Now we have to gather and strengthen it.
At the same time, Anand Sharma said that no one from us came through the window. He said, 'Everyone has come through the door. Our identity has been of Congress and Congress is also our identity. Nobody has the right to tell us what the Congress is. This right belongs to no one. We can tell what the Congress is. We will make Congress. The Congress has weakened in the last 10 years.
Anand Sharma said that if the two brothers do not keep separate, it does not mean that the house will be broken. Or brother, becomes brother's enemy, it does not happen. If someone does not express his opinion that no one can understand what he means, then that house does not remain strong. ' At the same time, Manish Tiwari said that people of all nationalist thinking have to come on one platform and Azad Saheb's role in it will be very big.
At the beginning of the meeting, Ghulam Nabi Azad said, 'For the last 5-6 years, all these friends have taken up the issue of Jammu and Kashmir, unemployment, snatching the state's status, dismantling the industry, education and implementation of GST. I have not spoken less than me Whether it is Jammu or Kashmir or Ladakh, we respect all religions, people and castes. Everyone respects everyone equally. This is our strength and we will continue it even further. '



www.indiatv.in