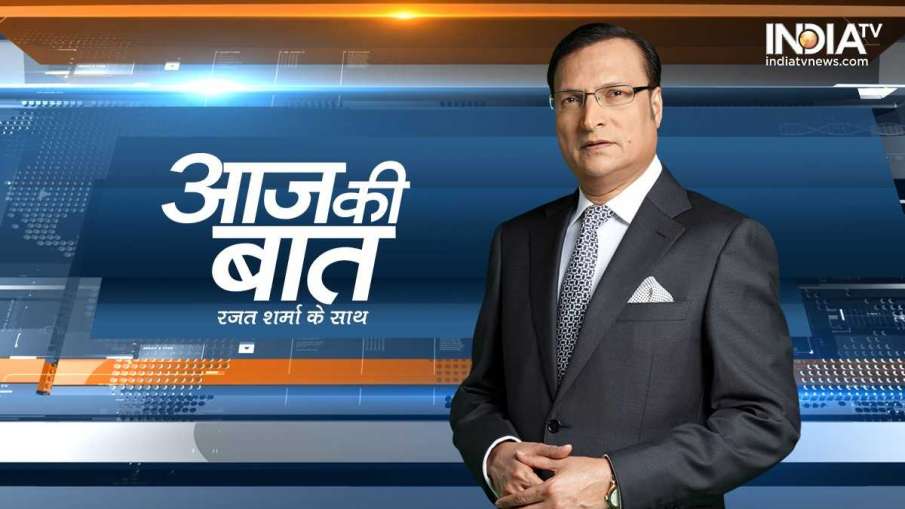 Chief Election Commissioner Sunil Arora on Friday announced assembly election dates for West Bengal, Assam, Kerala, Tamil Nadu and Puducherry. Soon after the announcement of the Election Commission, Trinamool Congress chief Mamata Banerjee convened a press conference and alleged that the Election Commission was working closely with the BJP and the election dates were announced according to the BJP.
The reason for Mamata's displeasure: West Bengal will cast votes in 8 phases, while states like Tamil Nadu and Kerala will vote on a single day. Mamta feels that elections have been held in 8 phases in West Bengal so that PM Modi can get more time to campaign there. This is the reason that for this, voting dates have been fixed by dividing a district into two or three parts. While Mamata has been objecting to the decision of the Election Commission, none of the other major political parties of Bengal, Congress and CPI (M) have raised objections. Mamta Banerjee even alleged that the entire schedule of Bengal elections was available in the state BJP office several days in advance.
Five years ago, in the last assembly election, Mamata Banerjee's Trinamool Congress was competing with Congress and CPM. This time, both of them are fighting against Mamta, but Mamata does not care much about them, because her party is facing BJP. West Bengal will be voting in eight phases from March 27 to April 29 and this entire schedule of elections has increased Mamata's problem. However on Friday, the Trinamool supremo said that his party's ground hold is very strong and it will win a big victory over the BJP in the elections.
Mamta Banerjee had raised a similar objection in the 2016 assembly elections. The election was held in six phases. Even then, Mamata had said that the Election Commission is discriminating. But the results were in Mamata Banerjee's favor and her party won a resounding victory. TMC managed to win 211 seats out of 294 assembly seats. The Congress had got only 44 seats while the BJP could win only three seats.
There is no doubt that Mamata is a fighter. She does not give up easily and that is the secret of her victory. That is why the people of Bengal gave him the opportunity to rule twice (10 years). But this time the situation is different than the last time. Many of Mamata's associates have deserted her and they have joined the BJP. In the last election, BJP was the number four party and got just three seats. But in the 2019 Lok Sabha elections, the BJP won 18 of the 42 Lok Sabha seats in the state and kept Mamata in worry.
In the 2019 Lok Sabha elections, Trinamool Congress got 43.3 percent votes while BJP got 40.7 percent votes. In this election, Trinamool Congress got 2 crore 47 lakh 56 thousand 985 votes while BJP got a total of 2 crore 30 lakh 28 thousand 343 votes. This means that in Bengal, the BJP is giving an equal competition to the Trinamool Congress. Because of these reasons, Mamta is getting sleepless. That is why Mamata is now making Bengali versus outsider an issue in Bengal. They are trying to convince the people of Bengal that BJP people are outsiders. If outsiders come, they will end the culture of Bengal.
There is a need to understand why Mamata Banerjee is so upset with the election dates. For the Trinamool Congress, she is the only campaigner (campaigner) who talks. Crowds gather at his election meetings. There is no leader in TMC who has Mamata-like ability to attract crowds. While BJP president JP Nadda and Amit Shah have held several rallies in a row, PM Narendra Modi has also done 2 rallies. Defense Minister Rajnath Singh and Textile Minister Smriti Irani are also holding rallies. At the same time, Uttar Pradesh Chief Minister and firebrand leader Yogi Adityanath is also going to campaign in the election. Election campaign will continue in Bengal for about 45 days starting from the second week of March to the end of April.
Mamta Banerjee did another trick on Friday. Hours before the election dates were announced and the code of conduct came into force, he announced an increase in contract laborers' wages in Bengal. Mamta Banerjee also took the blessings of God before the election dates were announced. Special poojas were performed at Mamta Banerjee's home in Kalighat. The puja was conducted by Abhishek Banerjee, nephew of Mamta Banerjee. He himself was present during the puja. The chief priest of the Jagannath temple in Puri was called for this special puja. It was a show to convey to the majority Bengali Hindu voters in Bengal that she followed Hindu customs.
In fact, in the last year, BJP has explained to the people of Bengal that Mamta Banerjee does not care about Hindus. The BJP repeatedly says that Mamata Banerjee means neither Durga nor Bajrang Bali. She does not believe in Hindu deities. At the same time, this thing also stuck with Mamta that she is irritated by the slogan 'Jai Shri Ram'. You will remember that he raised objections to the slogan 'Jai Shri Ram' in PM Modi's meeting. That is why Mamata has to show again and again that she is no less Hindu. Mamta talks about the different forms of Mother Durga in her gatherings, the stream flow Durga recites the praises. But in the process of wooing Hindus, reciting mantras from the stage, in many places questions have arisen in the minds of Muslims about Mamata.
The seats agreement between the Left Front and Pirzada Abbas Siddiqui's Indian Secular Front (ISF) of Furfura Sharif is proof of this. Abbas Siddiqui has left Mamta. The Left and Indian Secular Front have agreed on 30 seats. Furfura Sharif's Peerzada is believed to have an impact on Muslim voters. In an exclusive conversation with Idea TV correspondent Archana Singh, Pirzada Abbas Siddiqui said that an alliance was necessary to remove Mamata Banerjee from power. This time, Muslims will vote together against Mamta, because Mamata is the only one who has brought BJP to Bengal. Didi-Modi is the same.
Abbas Siddiqui is also in talks with the Congress over seat sharing. There has been no consensus on the seats between the two. There are two reasons for this – the first is that Pirzada Congress is demanding 70 seats which the Congress does not want to give at all and the second reason is that the Congress wants that Asaduddin Owaisi will not be part of this alliance. The Congress will not move forward until it is cleared. Owaisi met Pirzada two weeks ago, but Pirzada opted for a seat alliance with the Left. However, Owaisi is hopeful of an alliance with the ISF right now.
Overall the quarrel is of Muslim votes. West Bengal has 28 to 30 percent Muslim votes. Mamta has always kept this vote bank very much in her politics of 40 years. Muslim voters voted in his favor in a lump sum. Without her support, Mamata cannot dream of staying in power, but now the time has changed.
The BJP's accusation of minority appeasement has gone home in the minds of most Bengali Hindu voters. BJP workers are telling voters how Mamta wore a white scarf on her head and published advertisements congratulating Muslims on every festival. BJP workers are also reminding that the Mamta government preferred the Taji over the Durga immersion. He raised the salaries of the Imams, but did not pay heed to the priests of the Hindu temple. Now Mamata is trying to prove her Hindu credibility, while the left party is trying to get old glory in Bengal.
So far, Mamta Banerjee's biggest strength has been that she is an aggressive campaigner, but this time the case is upside down. BJP leaders are aggressive and Mamata is defensive. BJP can benefit from this. It now depends on how the BJP's election campaign under the leadership of the Prime Minister will proceed in the coming days. There is no doubt that the BJP's position is still strong and Mamata is struggling. (Rajat Sharma)
Watch: Aaj Ki Baat, complete episode with Rajat Sharma 'February 26, 2021



www.indiatv.in