Highlights:
Farmers protesting on Delhi's borders demanding withdrawal of agricultural laws
Annah Hazare had announced to go on a hunger strike in support, then a sudden revenge decision
Minister of State for Agriculture Kailash Chaudhary and BJP leader Devendra Fadnavis met Anna
The central government will form a high level committee, will consider the issues raised by Anna
Vishwa Mohan, New Delhi
Amid the peasant movement, the central government has decided to form a high-level committee. The committee will consider various issues related to farming including the minimum support price (MSP) raised by social activist Anna Hazare. The decision to form this committee was made in haste to prevent Anna from sitting on hunger strike. Anna was going on hunger strike from Saturday in support of agitated farmers. However, the Center immediately sent Minister of State for Agriculture Kailash Chaudhary and former Maharashtra Chief Minister Devendra Fadnavis to his village Ralegan Siddhi. Both assured Anna that they would form a panel to consider their demands. After this, late Friday night, Anna announced to cancel the fast.
Who will be in the committee?
According to sources in the Ministry of Agriculture, this high-level committee will have the following members:
Ramesh Chand, Member of NITI Aayog
Purushottam Rupala, Minister of State for Agriculture and Farmers Welfare
Vijay Sardana, Agri-Business Law and Policy Expert
Kanwal Singh Chauhan, a progressive farmer of Haryana and honored with Padma Shri
Farmer representative
According to an official, "Which farmer representatives will be included in the panel, it will be decided by negotiating with Anna". He also said that the panel will also have one Joint Secretary level officer each from the ministries of Agriculture, Commerce, Food and Consumer Affairs. This committee will operate separately from the appointment panel on behalf of the Supreme Court.
See live updates related to Kisan movement
Center has already given proposal to postpone the law for 18 months
The committee will be headed by Union Agriculture Minister Narendra Singh Tomar. The committee will give its recommendation in six months. Whereas Prime Minister Narendra Modi in the all-party meeting on Saturday made reference to the proposal of the Ministry of Agriculture that the new laws should not be implemented for 18 months and in the meantime, a joint committee is proposed to go ahead by discussing all the demands. is. This proposal was rejected by the peasant unions. They said that they would not stop the movement till the new laws were withdrawn.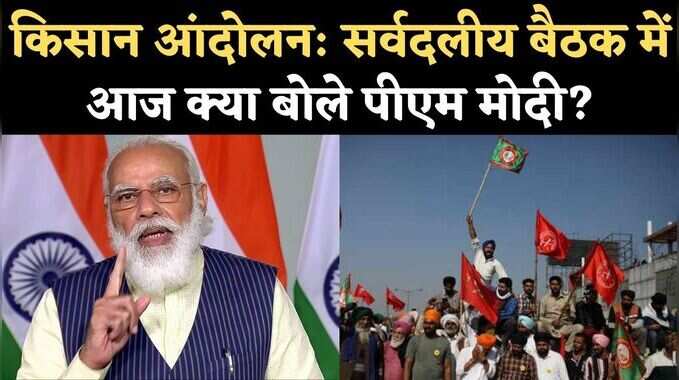 Farmer Movement: What did PM Modi say in an all-party meeting today?
Anna has sent her demands to the center
Anna Hazare had earlier given details of pending demands regarding the Ministry of Agriculture. This includes MSPs (C2) based on autonomy and comprehensive cost to the Agricultural Costs and Prices Commission (CACP). They were also recommended by the MS Swaminathan Committee. Anna gave these demands as the reason for his fast. Chaudhary said that the Center has already implemented many of Anna's suggestions. He said that the High Level Committee would discuss the pending matters after discussing with the farmers representatives.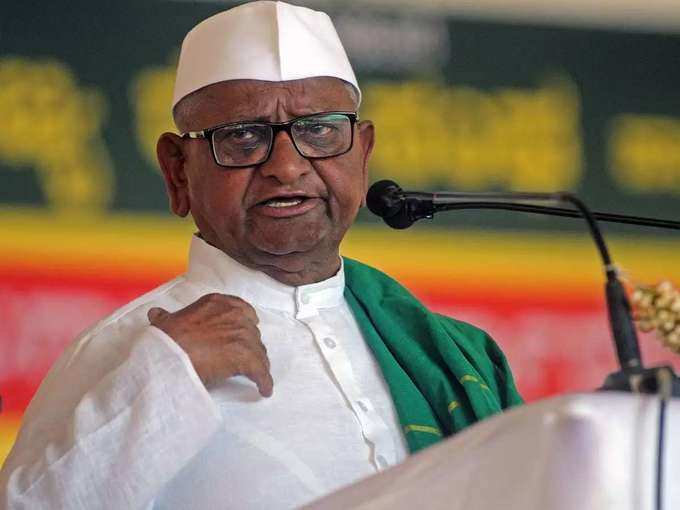 Kisan Andolan: Anna Hazare canceled his fast after hearing what the Center said, read the Inside Story

navbharattimes.indiatimes.com