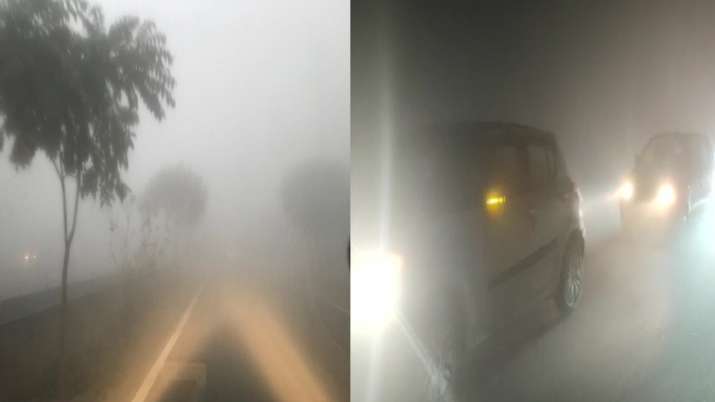 India News
delhi ncr ghaziabad noida minimum temperature weather imd alert cold wave dense fog today updates Delhi fog has dense fog, crawling and crawling at many places
On January 14, 2021 by admin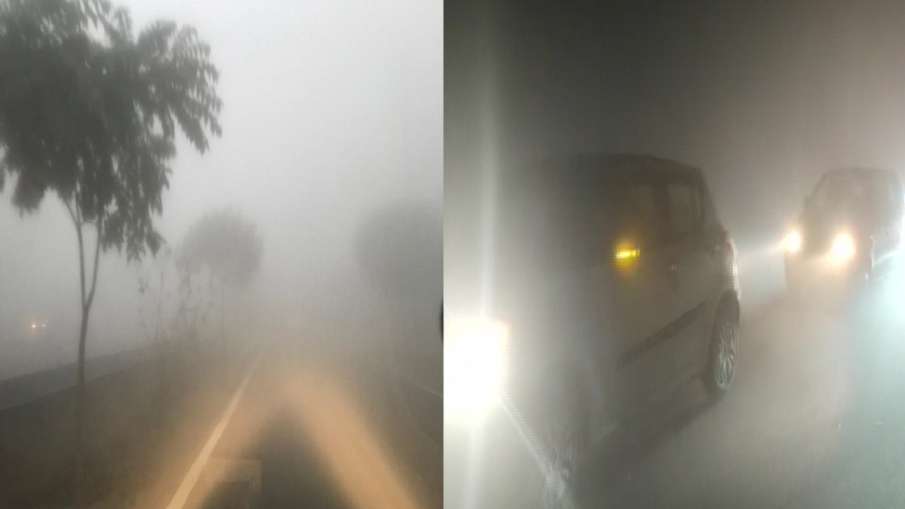 Thick fog enveloped many places in Delhi NCR on Thursday morning, due to which the drivers are facing trouble in driving. In many places the fog is so high that visibility is almost zero. NH-9 in Ghaziabad, Gaur City in Gautam Budh Nagar, Greater Noida Extension, Sector 120, FNG Expressway are covered with dense fog, causing the vehicles to crawl. Auto drivers are facing difficulties due to cold and fog along the Singhu border in the capital Delhi. An auto driver said, "Waiting for the ride is too late, but the ride is not available. The fog has to slow down the car and there is fear. There was a lot of work earlier, now there is no work."
Read- PM Modi's account on 'Swadeshi' Tooter? Amit Malviya gave information
Read- Railways gave good news! These special trains will continue to run now, know the route, time and stops
Watch video
Yesterday was 3.2 degrees in Delhi
The India Meteorological Department (IMD) said that the cold wave will continue to wreak havoc in Delhi on Wednesday as winds from the snow-covered western Himalayas move towards the plains. With this, the minimum temperature was recorded at 3.2 degrees Celsius. According to IMD, the "dense" fog in some areas of the city reduced visibility by 50 meters. Kuldeep Srivastava, head of IMD's regional forecasting center, said that the Safdarjung Observatory gave information about the cold wave.
The IMD declares a cold wave only when temperatures reach four degrees Celsius in the plains. A strong cold wave is declared when the minimum temperature is recorded at two degrees Celsius or less. Srivastava said that due to the cold and dry northern / northwest winds coming from the western Himalayas in the plains, the minimum temperature in north India has been recorded. He told that a similar situation will remain in the city for the next two days.
The IMD reported that visibility was 50 meters in Palam and 200 meters in Safdarjung due to 'dense' fog. According to IMD, fog is' very dense 'when there is visibility between zero and 50 meters,' dense 'between 51 and 200 meters,' medium 'between 201 and 500 meters and fog if visibility is between 501 and 1000' Is considered 'mild'.
The minimum temperature has started to fall as the northwest wintry winds from the snow-covered Western Himalaya moved towards the plains from Saturday. According to IMD, the minimum temperature was 4.8 degrees Celsius on Tuesday, seven degrees Celsius on Monday and 7.8 degrees Celsius on Sunday. The minimum temperature was recorded at 10.8 degree Celsius on Saturday, 9.6 degree Celsius on Friday and 14.4 degree Celsius on Thursday, which is the highest January temperature in the last four years.



www.indiatv.in