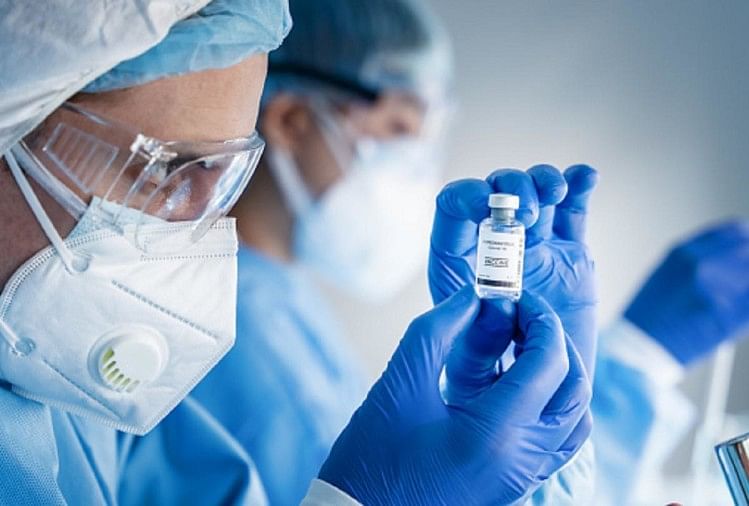 India News
Oxford Covid-19 Vaccine Covishield Approved In India For Vaccination – Corona Harega: 'Covishield' Approved, Vaccination to Start January 6
On January 1, 2021 by admin
News Desk, Amar Ujala, New Delhi
Updated Fri, 01 Jan 2021 5:55 PM IST
Preparations have been made to approve the emergency use of Oxford AstraZeneca vaccine Kovishield before a dry run of the Corona virus vaccine across the country from January 2 in the new year. Let us know that all the tests were being conducted in India through the serum institute regarding Kovishield. However, sources were quoted as saying that the recommendation was made after deliberating with the Union Health Minister Dr Harsh Vardhan on the approval of the expert committee meeting of CDSCO on Friday.
As part of this recommendation, Kovishield, an anti-Kovid-19 vaccine from Oxford, is set to approve emergency use in India. In fact, the expert committee of CDSCO has approved the approval of Kovishield. Now DGCI will work on the final approval after considering this approval. If this happens, it will become the first vaccine to be approved for emergency use in the country. Explain that the Central Government is already preparing for the rehearsal of vaccination.
On Friday, Union Health Minister Dr. Harsh Vardhan held a meeting to take stock of the preparations. This meeting is also important because today there was a meeting related to giving emergency approval to the vaccine. The meeting will consider giving emergency use to Kovishield and Kovaxin of Oxford AstraZeneca.
In a meeting with the Delhi government through video conferencing, the Health Minister said that the preparations for vaccination in the first phase have been completed. The list of people to be vaccinated first is ready. He said that the dry-run of the Kovid vaccine will be conducted at GTB Hospital and a private hospital in Delhi.
Harshvardhan said on the dry run of the Kovid-19 vaccine from January 2, "The list of health workers has been prepared and will be uploaded on the Kovid platform. Just as we prepare during elections, we need to train every member of all medical teams responsibly.

www.amarujala.com