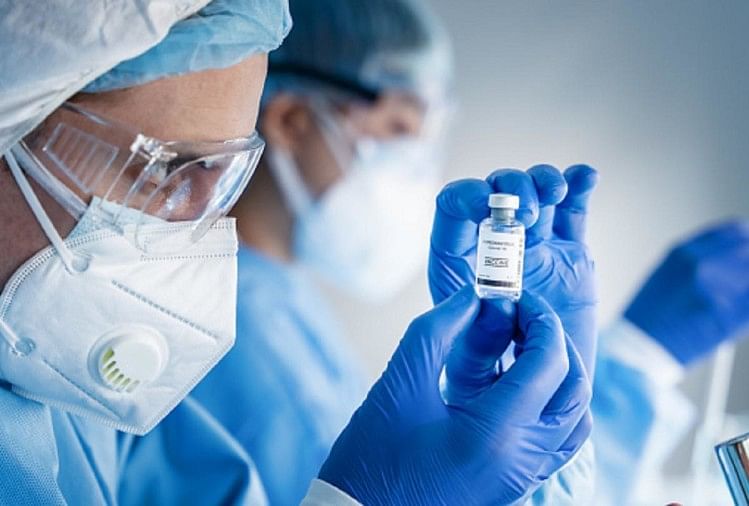 India News
Covid-19: Who Grants Emergency Validation To Pfizer Biotech Vaccine Coronavirus India – WHO Approves Emergency Use of Pfizer's Corona Vaccine
On January 1, 2021 by admin
World Desk, Amar Ujala, Geneva
Updated Fri, 01 Jan 2021 7:48 AM IS
The World Health Organization (WHO) has allowed emergency use of Pfizer and BioNtech's corona virus vaccine amid growing global epidemic corona virus cases. This is the first time a vaccine has been recognized by a health organization. With this, the way has been opened for the use of Pfizer's Corona vaccine in countries around the world. At the same time, India will also take a big decision regarding the emergency use of the corona virus vaccine.
The WHO said in its statement that the Pfizer-Biotech vaccine is the first vaccine that the organization has allowed to use emergency after the corona epidemic. WHO assistant director Mariangela Simao said this is a very positive step towards ensuring the global reach of the corona virus vaccine.
The WHO will conduct a full and detailed investigation into Pfizer's approval of the Corona vaccine later. The WHO green signal for Pfizer's vaccine means that now poorer countries may soon receive doses of corona already available in Europe and North America. Every country has its own drug regulatory agency, which will use it only after giving its approval for any corona vaccine. But some countries with weak systems usually depend on the World Health Organization for vaccine testing.
India will decide on the corona vaccine today
The Committee of Experts of the Central Drugs Standard Control Organization (CDSCO) will hold a big meeting today regarding vaccine approval. In this meeting it is estimated that in this meeting, the emergency use of vaccines of Serum Institute of India, Pfizer and Bharat Biotech Pvt.
Pfizer's Corona vaccine is effective
The WHO said after reviewing the Pfizer vaccine that it must meet the criteria for safety and efficacy. After taking two doses of this vaccine, the probability of death from corona also decreases. The organization also said that we have approved this vaccine early because there should be no delay in reaching its dose to all people.
These countries approved Pfizer's vaccine
Pfizer's Corona vaccine was first approved by the UK for emergency use. After this, America also gave its approval to this vaccine. After this, many countries of the world, including the European Union, Israel, Saudi Arabia, have approved the emergency use of the vaccine.
read ahead
India will decide on the corona vaccine today

www.amarujala.com