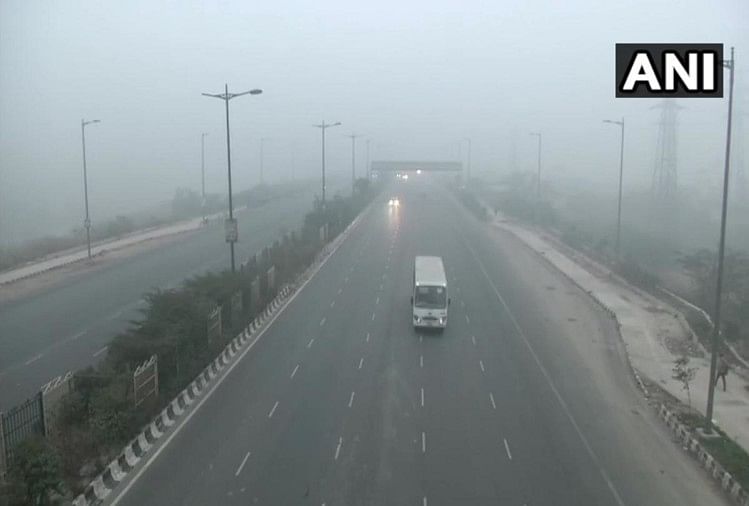 India News
Weather forecast today update in delhi ncr news: delhi records coldest morning of this season on 31 december minimum temperature recorded at 3 point 3 degree celcius chilling waves – delhi ncr weather Reached celsius
On December 31, 2020 by admin
Amar Ujala Network, New Delhi
Updated Thu, 31 Dec 2020 11:16 AM IST
Weather in Delhi: Winter increases in Delhi, coldest Thursday morning
– Photo: ANI
The entire north India including Delhi-NCR is in the grip of cold wave these days. Delhi has recorded the coldest morning of the season today. Delhi's Safdarjung Center today recorded a minimum temperature of 3.3 degrees Celsius, which is more than four degrees below normal. Please tell that earlier this season the minimum temperature has also been recorded up to 3.4 degrees.
On Wednesday too, the cold strangled the bones. The minimum temperature was recorded at 3.5 degrees Celsius, three degrees below normal due to cold. Significantly, the Meteorological Department had already predicted that the minimum temperature could reach 3 degrees a day before the new year.
The main reason for this is that there is dry and icy winds in the plains. On Wednesday, the minimum temperature as well as the maximum temperature dropped. Maximum temperature was recorded four degrees below normal at 16.4 degrees Celsius and minimum temperature was three degrees below normal at 3.5 degrees Celsius.
On December 20, the minimum temperature was 3.4 degrees
The minimum temperature was recorded at 3.6 degree Celsius on Tuesday. Earlier on December 20, the minimum temperature was recorded at 3.4 degrees Celsius, which is the lowest temperature so far this season. The Meteorological Department declares a cold wave when the minimum temperature in the plains reaches 4 ° C. Severe cold waves occur when the minimum temperature is 2 ° C or less.
According to the department, cold winds coming from the Western Himalayas are intermittently raining the plains. Due to this, the minimum temperature in North India is falling. The maximum temperature and minimum temperature are expected to increase from January 2. The maximum temperature is expected to remain 21 degrees and the minimum temperature between seven and nine degrees till January 5. Light rain may also occur during this period.

www.amarujala.com