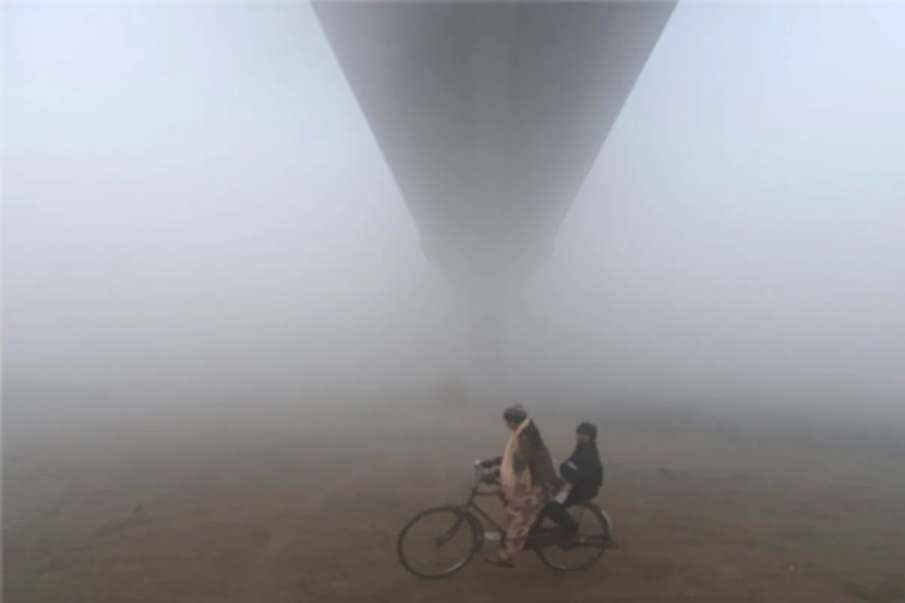 new Delhi: Amid the bitter cold, preparations for the New Year celebrations are in full swing in the country. In the midst of these preparations, the Indian Meteorological Department has predicted heavy rains with thunderstorms in North India from January 3 to 5, where the minimum temperature is 3.3 degrees Celsius. The Meteorological Department has forecast on Friday that cold wave conditions could occur over the next 24 hours in areas such as Himachal Pradesh, Uttarakhand, Punjab, Haryana, Chandigarh, Delhi, Uttar Pradesh, Rajasthan and West Madhya Pradesh. Those who are out in the New Year celebrations have to take special care that by January 1, visibility will be up to 50 meters in some parts of northern India amidst dense fog.
Also read: A day after talks with the government, violent agitation led to lathi charge by the police
Usually, the Meteorological Department declares a cold wave when the temperature in the plains remains 10 ° C or less for two consecutive days and is 4.5 ° C below normal. Lodhi Road area was the coldest in Delhi with 3.1 degree Celsius, while Haryana is in the same position in Hisar.
Also read: High court decision on live-in relationship, know what said
IMD said in its daily bulletin, "From January 3 to 5, Punjab, Haryana, Chandigarh, Delhi, North Rajasthan, Western Uttar Pradesh and Northwest Madhya Pradesh will receive thunderstorms or rain." The Western Disturbance and the Bay of Bengal will cause heavy rain due to the impact of low-level Easter. A new Western Disturbance is likely to affect the western Himalayan region and its surrounding plains from 3 January.
Also read: Giraffe did such an act that a shadow video on social media, you too will laugh and laugh
The dense fog in Delhi on Thursday morning reduced visibility to just 50 meters and the minimum temperature also reached 3.3 degrees Celsius, which is the lowest temperature this season. Kuldeep Srivastava, head of the Meteorological Department's regional forecast center, said that cold wave is going on in the city for the third consecutive day. The Safdarjung Observatory, which reported the city's weather, recorded the lowest minimum temperature of 3.3 degrees Celsius.
Srivastava said that 'cold conditions' are likely to persist as the maximum temperature is expected to be below 16 degrees Celsius. Lodhi Road Meteorological Center recorded a minimum temperature of 3.1 degrees Celsius. Delhi recorded a minimum temperature of 3.4 degrees Celsius on December 20, while the maximum temperature on December 18 was 15.2 degrees.



www.indiatv.in