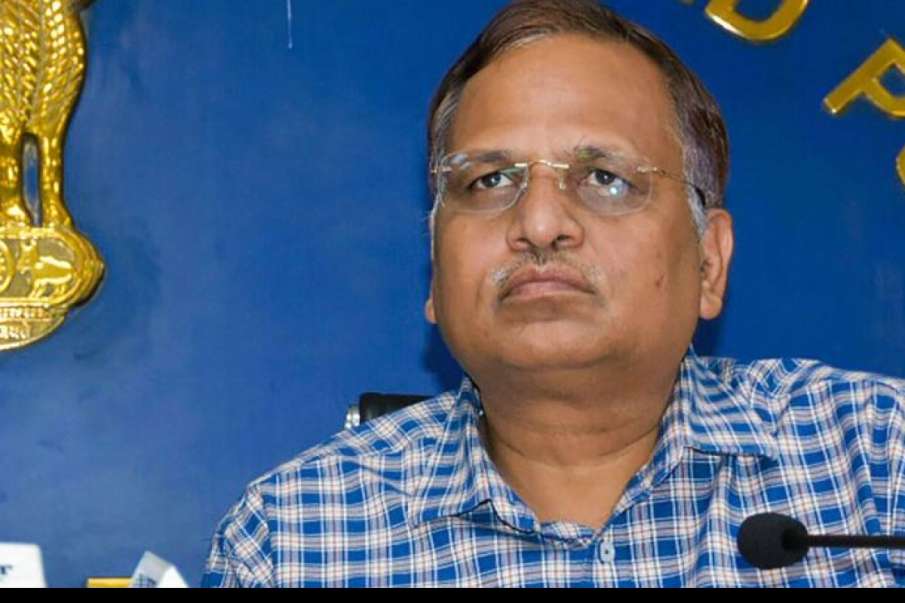 new Delhi: Referring to the falling number of new cases of Kovid-19 in Delhi, Delhi Health Minister Satyendra Jain said on Thursday that the Kejriwal government is doing everything possible to prevent the new form of Corona and we need not panic. . He said that among the recently returned passengers from abroad, the corona report of 38 passengers in LNJP Hospital has come positive. 4 of them have been found infected with new strains. All international flights are now banned and no new cases have surfaced since then. Jain said that we have investigated all the people who came in contact with those four persons and no new corona strain symptoms were found in any of them.
Also read: High court decision on live-in relationship, know what said
On the question of the arrival of this new strain in Delhi before December, Jain said that an assessment is being done by experts in this regard. Responding to the question of Kovid Biowest in Delhi, the minister said that it is the responsibility of MCD. At the same time, while answering the question of giving free vaccine, the Minister said that the Central Government has already announced that the vaccine will be given to all free of cost. We have not received any information in addition to this.
Also read: Giraffe did such an act that a shadow video on social media, you too will laugh and laugh
Satyendra Jain said that more than 85,000 tests were conducted in Delhi yesterday, out of which only 677 new cases were detected. Now the positivity rate in Delhi has also fallen to just 0.8 percent. This means that now only 8 people are getting corona positive in 1000 person in Delhi. This figure is the lowest in the country. He said that the number of Kovid beds in Delhi hospitals is also sufficient. Presently, more than 85 percent of the safe beds for covids in hospitals are empty.
Health Minister Satyendar Jain said that LNJP and GTB hospitals will soon be made available to other patients too soon after the corona cases continue to decline. OPD services will also be resumed in these hospitals. Previously, these hospitals were reserved for corona patients only. He said that now the process of closing the Kovid care centers will be started, in which the corona patients have stopped coming.
Also read: Drugs that protect you from corona can spoil your 'sex life', this could be serious disease, WHO warning
Health Minister Satyendar Jain, during a press conference today, the Delhi government has made complete preparations regarding the vaccine. All arrangements for the vaccination and vaccination of the corona vaccine have been made. Now only waiting for the vaccine to arrive. Preparations are underway to construct more than 1000 vaccine centers in Delhi. The Health Minister said that curfew will remain in Delhi from 11 am to 6 am on December 31 and January 1 to ensure that no lapse occurs and the condition of corona infection in Delhi remains controlled.



www.indiatv.in