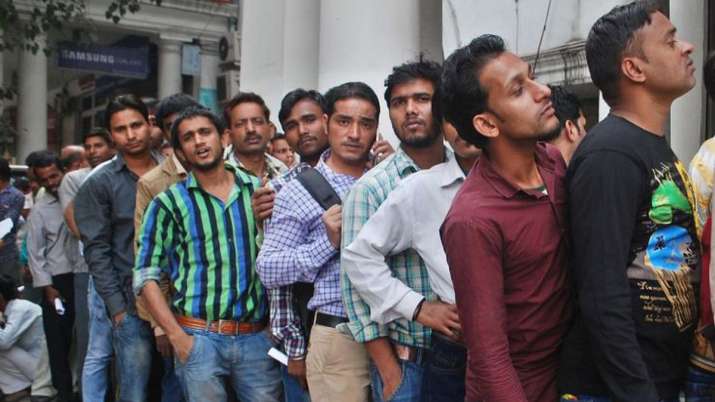 new Delhi. The Union Cabinet meeting held under the chairmanship of Prime Minister Narendra Modi on Wednesday approved the creation of Multi-Model Logistics and Transport Center (MMTH) in Greater Noida, Uttar Pradesh, at a cost of Rs 3,883.80 crore. This will speed up development in the area, will increase employment opportunities. Both these projects are expected to generate employment for 100,000 people by 2040 and will have a positive impact on development opportunities in the surrounding areas.
A government statement said that the industrial corridor program envisaged as the basis of large transport corridors such as Eastern and Western corridors, expressways and national highways for freight trains adjoining ports, airports, etc. aims at providing quality, reliable industries , Is to attract investment in manufacturing in the country by providing sustainable and excellent infrastructure and to build new industrial cities with modern facilities.
Andhra Pradesh and Karnataka get the gift
The Cabinet Committee on Economic Affairs, headed by Prime Minister Narendra Modi, along with the industry promotion for construction of various infrastructure projects at Krishnapatnam Industrial Area in Andhra Pradesh and Tumkur in Karnataka at an estimated cost of Rs 2,139.44 crore and Rs 1,701.81 crore respectively. And approved proposals from the Department of Internal Trade (DPIIT).
World class facility will be available
According to the official statement, the multi-model logistics center project in Greater Noida will be developed as a world-class facility. Where adequate storage and transportation of goods through separate freight corridors (DFCs) will be available. Also all facilities will be offered to freight companies and customers in one place. Not only standard container maintenance facilities will be available at this center, but various value-added services will also be available to reduce logistic cost with better operational efficiency.
Multi model transport center near Bodaki railway station
The multi-model transport center project is already located close to the Bodaki railway station of the Indian Railways. The project will function seamlessly as a transport hub with easy access via passenger rail, road. It will have space for inter-state bus terminals (ISBT), local bus terminals (LBT), metro, commercial, retail and hotels and open green spaces. According to the statement, this project will provide a global level of transportation facilities for future development in Uttar Pradesh, the needs of the growing population in the sub-regions of the National Capital Region. This will reduce congestion in Delhi.



www.indiatv.in