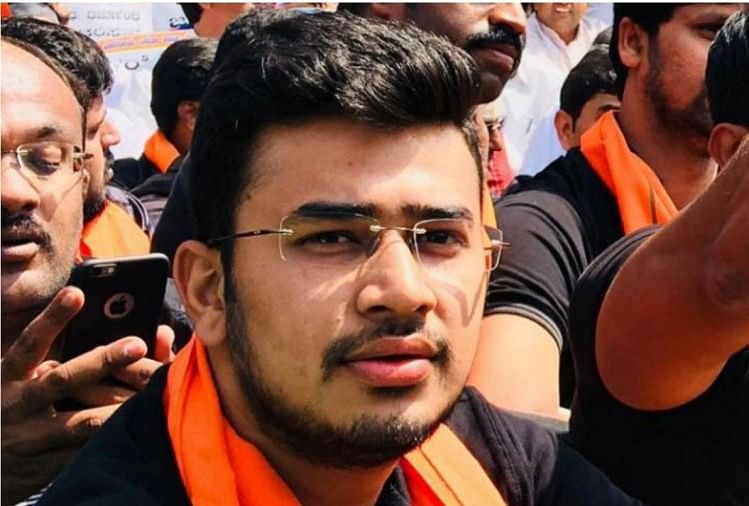 India News
Bjp Mp Tejasvi Surya Says Move to Name Roads After Muslims Reeks of Two-Nation Theory Mentality – Naming the Roads in the Name of Muslims Two Nation Theory Thinking: Stunning Sun
On December 31, 2020 by admin
BJP MP Tejashwi Surya called the alleged move of naming some roads in the name of Muslims in minority-dominated areas as 'two-nation communal theory' and asked the Bangalore Corporation to consider the names of non-Muslim greats.
After a news was published in Kannada newspaper, the Bangalore South MP wrote a letter to B Mangalore Municipal Corporation (BBMP) Commissioner N Manjunath Prasad saying that the street should be named after non-Muslims.
Tejaswi Surya said that the BBMP only suggested names of Muslims. He said, 'Naming roads in Muslim-dominated areas after Muslims is a two-nation theory approach. This is the same communal approach when the Muslim League demanded separate electoral rolls for Hindus and Muslims. This is a dangerous idea and should be condemned.
The MP said that there is no dearth of non-Muslim greats and patriots and roads should be named after those names. He has asked the Commissioner to reconsider his decision. Surya has said in his letter to Prasad, "I request you to immediately revise the list and name the roads only after extensive discussion on names".
The response of BBMP officials has not been received. Earlier the controversy started when the BBMP decided to name the 100-foot-wide road at Indiranagar in the city after Dr. SK Karim Khan, a renowned expert in folk art. The BJP demanded that the road be named after former Prime Minister Atal Bihari Vajpayee. However, in 2006, the Municipal Corporation passed a resolution naming the road in the name of Dr. Khan.

www.amarujala.com