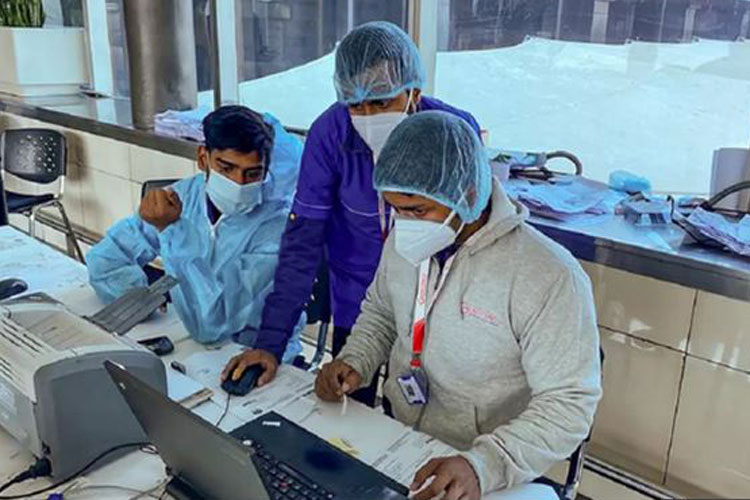 new Delhi: Many people returning from the UK have given an incorrect or incomplete address and mobile number. According to officials, they are unable to locate due to this. Officials said on Wednesday that out of about 14,000 passengers arriving at IGI Airport from November 25, more than 3900 passengers have given the address of Delhi. A senior Delhi government official said, "District level teams in many cases Britain Could not trace her from the address or mobile number given by the person who returned from it, because these details are incomplete. Efforts are being made to locate them as soon as possible. "A campaign is being carried out at the district level to trace and investigate people who have returned from Britain in Delhi.
Let us know that of the 188 passengers who have recently returned from Britain Covid-19 Two RTC-PCRs were investigated, of which two more were found to be infected with Kovid-19 and one of them was found to be infected with a new type of Corona virus infection found in Britain. District Magistrate Gautam Budh Nagar Suhas LY said that RTC-PCR of 188 people from the UK was investigated for corona virus. Two people have been found infected with Kovid-19.
He said that genome sequencing of these two people was done. He said that there have been reports today, in which a young woman has been found infected with 'UK strain'. He said that the girl has been admitted for treatment at Jims Hospital in Greater Noida. The DM said that arrangements have been made for the treatment of UK strain-infected patients at the Jims Hospital in Greater Noida. He said that the people who came in contact with the said patient have also been examined and their report has come negative. He said that other people who came in contact with them are also being investigated.
The District Magistrate said that there is no need to panic over the UK strain. He informed that appropriate arrangements have been made for its treatment on behalf of the district administration. He said that people need to take precautions to prevent the virus from spreading. He said that Kovid-19 is being investigated by people from Britain, and they have been kept in isolation. According to sources in the Union Ministry of Health, between November 25 and December 23, 33 thousand people have arrived in the UK from India. They are being investigated at different airports. So far, a total of 118 people in the country have been found to have new dangerous forms of coronavirus.
Related Video



www.indiatv.in