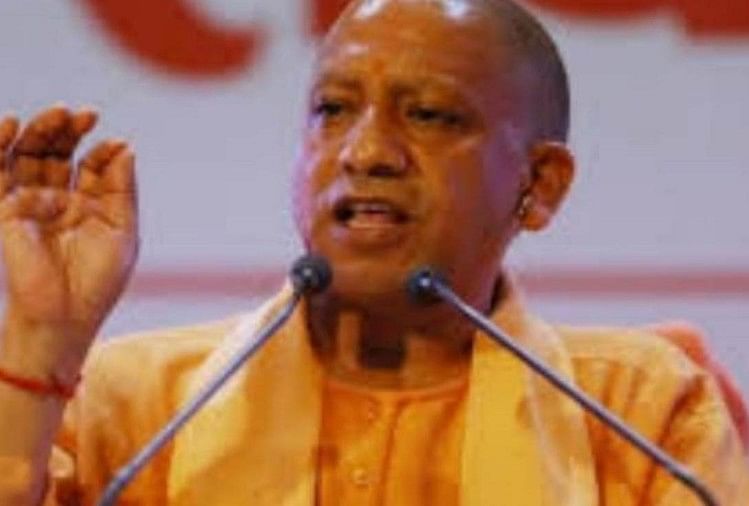 India News
Up Minister Rp Singh Replied On Officers Letter To Cm Yogi On Love Jehad. – Yogi's minister retaliated against officers writing letters on love jihad, said- they fear losing assets wrongly
On December 30, 2020 by admin
News Desk, Amar Ujala, Lucknow
Updated Wed, 30 Dec 2020 07:55 PM IST
CM Yogi Adityanath
– Photo: amar ujala
Officers (former IAS) who wrote letters to Chief Minister Yogi Adityanath against the Love Jihad Act have been retaliated by the Yogi government minister. RP Singh, a minister in the UP government, said that the officials who wrote letters to Yogi had wrongly acquired the property and now they are afraid of losing it. That is why those people are doing such activities.
RP Singh said that the officials writing the letter fear that if Yogi continues as the chief minister, his assets will be investigated. He is upset about this and is writing a letter.
During service, some of them wrongfully accumulated properties which they fear to lose now. If Yogi ji continues to be CM, their properties will be investigated. This is making them anxious: UP Minister RP Singh on letter by ex-IAS officers stating that govt is spreading hate pic.twitter.com/G3GP8KaUKH

— ANI UP (@ANINewsUP) December 30, 2020
Let me tell you that 104 former IASs like former National Security Advisor Shivshankar Menon, Foreign Secretary Nirupama Rao and Nair, who were former advisors to the Prime Minister, have written a letter to Chief Minister Yogi objecting to the 'Uttar Pradesh Law Against Religion Prohibition Act 2020' law. In the letter, he has described Uttar Pradesh as the center of politics of hate.
He has written that this law is a conspiracy against minorities and is designed to harass them. Love Jihad has been named by right-wing ideologues. In this, Muslim men allegedly seduce and marry Hindu women and then pressurize them to convert. This is only a concoction. This is one side's heinous atrocities that your administration has committed against the youth.
Explain that the Yogi government has brought an ordinance regarding conversion to stop conversion by lying, bluffing or deceit. Which has been implemented in Uttar Pradesh. After its implementation, the government will deal harshly with those who do the conversion by false pretenses, lying or deceit. If the girl's religion was changed only for marriage, such a marriage will not only be declared invalid, but those who convert can also face a jail term of up to 10 years.



www.amarujala.com