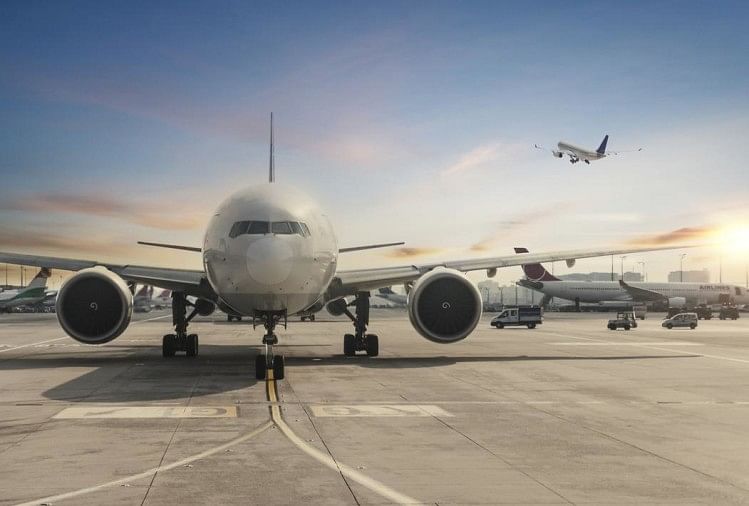 India News
Union Civil Aviation Minister Hardeep Singh Puri Says Extension Of Temporary Suspension Of Flights To And From The United Kingdom Till 7 January 2021 – Awe of New Corona: Ban on all flights arriving from the UK until 7 January 2021
On December 30, 2020 by admin
Business Desk, Amar Ujala, New Delhi
Updated Wed, 30 Dec 2020 11:14 AM IST
India bans planes coming from Britain
– Photo: iStock
The Indian government has become cautious due to a new form of corona virus that has surfaced in Britain. The government has taken a major step to increase the ban on aircraft coming from Britain from 31 December 2020 to 7 January 2021. Civil Aviation Minister Hardeep Singh Puri gave this information. The new virus has led to a re-enactment of lockdown in many areas of the UK, including the capital London.
Till now 20 people returned from Britain got new strain

It is known that a total of 20 people who have returned from Britain have been found infected with the new strain of Corona virus. All of these are found in the grip of the UK variant genome. They are all isolated in one room. Six people were found infected with the new strain on Tuesday.
A decision has been taken to extend the temporary suspension of flights to & from the United Kingdom till 7 January 2021: Union Civil Aviation Minister Hardeep Singh Puri pic.twitter.com/LgjsSSLxFM

– ANI (@ANI) December 30, 2020
Most cases in Delhi
The most cases of new corona strains have been found in Delhi. Eight out of 14 samples of new strains have been found in Delhi's NCDC lab. At the same time, the number of infected people in the Nimhans Lab of Bangalore is seven. Each case of Corona's new form has been found in labs in Kolkata and Pune. Two new cases have been registered at CCMB Hyderabad. In addition, a sample positive has been found at the Delhi-based Institute of Genomics and Integrative Biology.
Between November 25 and December 23, around 33,000 passengers arrived at various airports from Britain to India. All these passengers are being traced and the central and state governments are conducting RT-PCR checks on them. The Ministry of Civil Aviation announced last week that the movement of aircraft between Britain and India would be postponed from 23 December to 31 December due to the introduction of a more contagious new form of the virus. Now the suspension has increased till 7 January.
Push the aviation industry
Ever since the new strain of the Corona virus (new form of the virus) was discovered in Britain, worldwide commotion has taken place. Many countries have begun to ban aircraft coming from Britain. At the same time, India has also stopped flights coming from Britain as a precaution. This has hit the aviation industry. Now international flights will take more time to normalize.
Government is cautious, no need to panic: Harshvardhan
Union Health Minister Harsh Vardhan had said that the government is cautious and there is no need to panic, amid concerns about a new strain of infection of the corona virus in Britain. Harshvardhan said that the government has done everything in the last one year, which was important to deal with Kovid-19.



www.amarujala.com