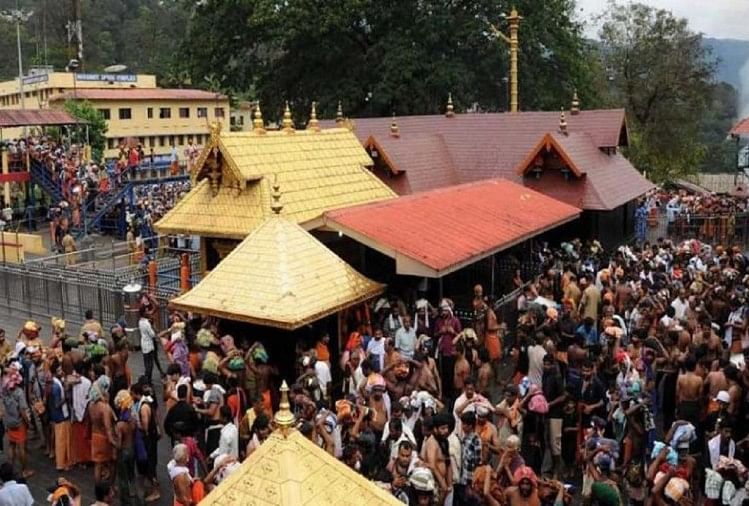 India News
Sabarimala Temple Opened for Makaravilakku Festival, Main Priest Went in Self Isolation – Kerala: Sabarimala temple opened for Makarvilakku festival, chief priest in a separate abode
On December 30, 2020 by admin
The Lord Ayyappa temple was opened for the Makaravilakku festival on Wednesday evening, beginning the second phase of the annual pilgrimage. However, the chief priest of the temple has gone into isolation after coming in contact with three Kovid-19 patients. The Makaravilakku festival will take place on 14 January and the temple will close on 20 January.
Officials of the Travancore Devaswom Board, which manages the temple, said that though the doors of the temple were opened from 5 pm on Wednesday evening, devotees would get permission to visit from Thursday morning. According to board officials, VK Jayarajan Potti, the 'Melsanti' (chief priest), has moved into a separate abode since Tuesday.
"Three of his close contacts have been confirmed to be infected with the corona virus," he said. He is living separately in Sabarimala. At the moment it will have no effect on the daily worship of the temple. ' Explain that according to the tradition of the temple, the chief priest can come down from the hill after one year after taking charge of the temple.
5000 devotees will be allowed daily
The official said that if the chief priest is confirmed to be infected after five days, the board will decide the strategy ahead. Sources on the board said that due to Kovid-19 restrictions, only 5,000 devotees will be allowed to visit the temple daily during the festival.
It is mandatory to bring negative report of Corona
A maximum 48-hour-old investigation report of Kovid-19 was made mandatory in the first phase of the pilgrimage that ended on December 26 with Mandal Puja. This time also this report is mandatory. Due to Corona, temples were also banned in Kerala as well as in the country, but since the lockdown has been removed, the temples are being opened gradually.

www.amarujala.com