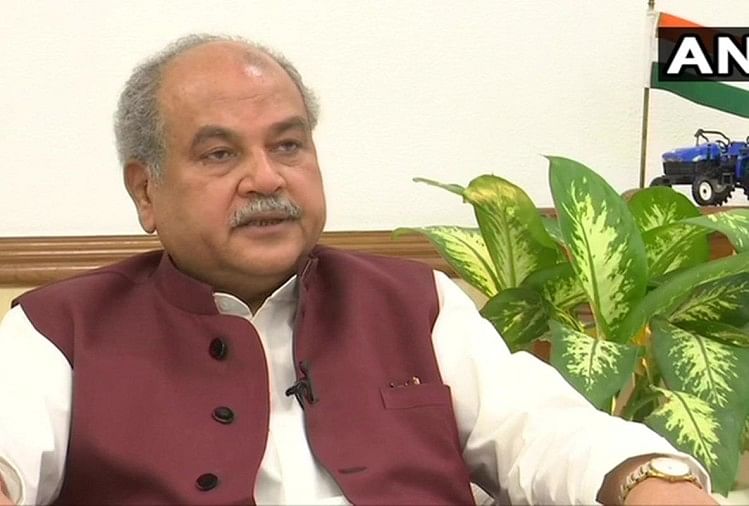 India News
Farmers Protest: Agriculture Minister Narendra Singh Tomar Said Government An Farmers Agreed On Two Issues
On December 30, 2020 by admin
News Desk, Amar Ujala, New Delhi
Updated Wed, 30 Dec 2020 07:45 PM IST
Agriculture Minister Narendra Singh Tomar
– Photo: ANI (File)
The farmers, who were agitating against the three new agricultural laws brought by the Center, again held talks with the government on Wednesday. After this dialogue, Union Agriculture Minister Narendra Singh Tomar said that the government has agreed to form a committee on minimum support price (MSP). This was the seventh round of meetings between farmers and governments. The next meeting will be held on January 4.
He said that out of the four issues that the Farmers Union had put up, two have been agreed between the government and the union. The first issue in this is the environment and the straw, on which both sides have agreed. The second issue was about electricity, on which union demand was that farmers should continue to subsidize electricity for irrigation. It has also been agreed between the government and the union.
Farmer leader Tikait said, now two things remain
Farmer leader Rakesh Tikait, who was still unhappy with the government's stand, looked satisfied after today's talks. Tikait said that now two things are left, they will be discussed on January 4. Till then the peaceful strike of the farmers will continue. Talked in a good environment today. The government has accepted our two things today. The government has come on line, we are happy with today's talks.
MSP continues and will continue: Agriculture Minister
The Agriculture Minister said that I am happy that the leaders of the farmers union have tried to maintain adequate discipline in the movement. I am sure they will do so in the future. Tomar said that we will meet once again at 2 pm on January 4 and carry forward the discussion on MSP. He said that we have been saying earlier that the MSP is and will continue.

www.amarujala.com