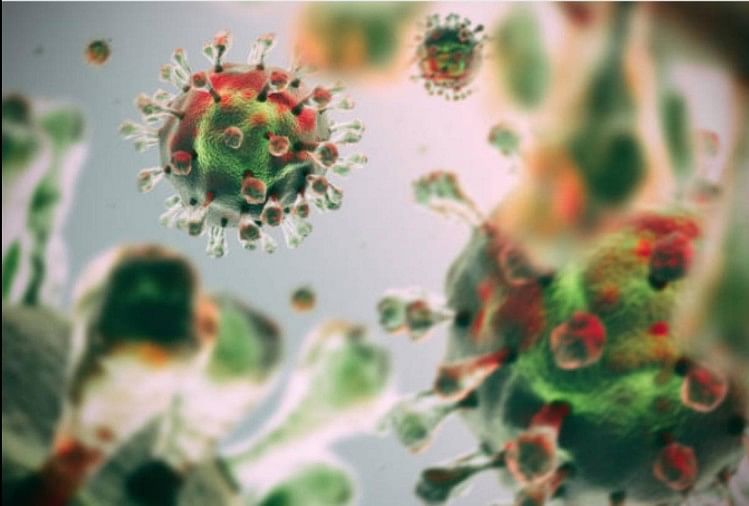 India News
Coronavirus New Strain Infected Patients Found in West Bengal and Karnataka – New Corona affected patients found in Bengal, Karnataka
On December 30, 2020 by admin
New strain of corona
– Photo: iStock
The new strain of corona virus is spreading continuously in the country. Thousands of people have returned from the United Kingdom so far, with a new strain of corona virus found in 20 passengers. Now the new form of this dreaded virus has reached West Bengal and Karnataka as well. Significantly, the new strain of corona virus found in Britain has created a fury. After this, India stopped flights to and from the UK till 7 January.
The new corona reached from Bengal to Karnataka

According to the information, cases of infection from the new strain of Corona are now being found from West Bengal to Karnataka. Actually, there has been a case of new strain of corona virus in Kolkata. Here a person returning from the UK got symptoms of new strain, after which the person was quarantined. Meanwhile, the Health Minister of Karnataka said that seven people in the state have got symptoms of new corona strain. Three of them are in Bangalore and four are in Shimoga. Some people coming in contact with patients found positive in Shimoga have also got corona.
Relief currently in Maharashtra
Meanwhile, the Maharashtra Health Minister said that people returning from the UK in the state have been quarantined. Samples of 43 people have been sent for investigation so far, but none of the new strains have been detected.
Cases were also reported in UP
Significantly, a new strain of corona virus has been found in a 2-year-old girl in Meerut, Uttar Pradesh. The family had recently returned from Britain, after which her parents, including the child, were found to be Corona positive. However, the new strain was found only in the two-year-old girl. Significantly, in the last one month, about 30 thousand people have returned to India from UK. Of these, more than a hundred people have been found positive.

www.amarujala.com