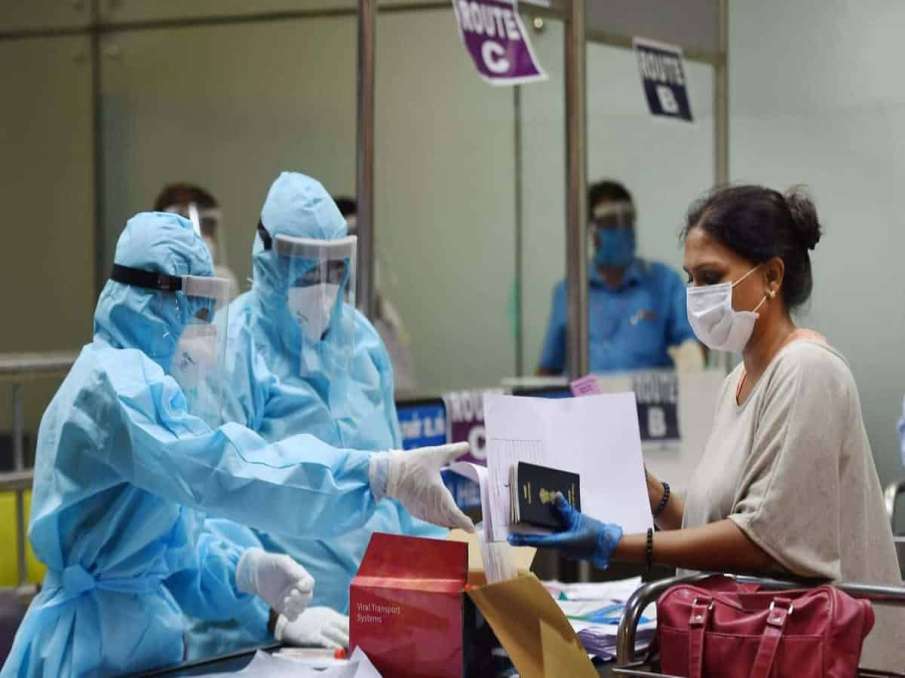 Amravati: A new strain of corona has been confirmed in a 47-year-old woman from Britain to Rajamahendravaram in Andhra Pradesh, but the state health department has said that the virus has not spread in the state. State Health Commissioner Katmaneni Bhaskar, citing a report from Hyderabad's Center for Cellular and Molecular Biology (CCMB), said the infection was confirmed in 12 travelers returned from the UK and of these only women were infected with the new type of virus. Has gone.
The woman had recently returned to India from England with her son and both of them were quarantined in Delhi. On reaching Delhi from the United Kingdom, both were quarantined, both escaped from the national capital and then reached their home in Andhra Pradesh via AP Express. When the officers searched the woman, they came to know that they had symptoms of a new corona strain.
Also read: Drugs that protect you from corona can spoil your 'sex life', this could be serious disease, WHO warning
Bhaskar said in a release, "The infection has not been confirmed in the woman's son while not a single person has come in contact with the woman." He said, "The new type of corona virus infection has not spread in the state. is. We are constantly monitoring the situation and there is nothing to panic. I appeal people not to heed the rumors. "
Bhaskar said that 1432 people had come to the state from Britain in recent days and 1406 of them have been traced. "We have sent all the samples to CCMB in Hyderabad for genome screening," he said. We are awaiting the results of 23 samples. "
Let us know that 6 travelers returned from Britain have been found infected with the new corona virus of Corona. The Union Health Ministry has confirmed this. It has been said by the Ministry of Health that all 6 passengers have been isolated in a single room. The new virus of Corona was first found in Britain and it is said to be more deadly and more rapidly spreading virus than the old virus.
Meanwhile, the Ministry of Health has issued special instructions for people coming to India from Britain recently. According to the instructions of the Ministry of Health, all those international travelers will be part of genome sequencing who arrived in India from December 9 to 22 and have been found infected with the corona virus. The center is doing this exercise so that it can be ascertained whether these people are infected with the new type of virus that has been recently found in Britain.
What is genome sequencing
Genome sequencing is the bio-data of a virus. The information about what a virus is like, what it looks like. This huge group of viruses is called a genome. The method of knowing about viruses is called genome sequencing.



www.indiatv.in