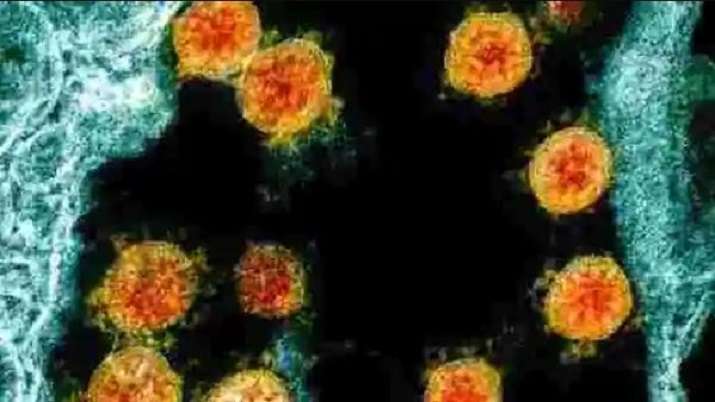 New Delhi: The government said on Tuesday that the Kovid-19 vaccine will also work against the new form of the virus and no evidence has been found that the current vaccine would protect the new form of SARS-COV-2 from Britain or South Africa. Will fail Vijay Raghavan, Principal Scientific Advisor, told the press conference that till now it has not been found that the redesign increases the severity of the disease.
He said, "There is no evidence that the current vaccine will fail against the new form of Kovid-19 that has appeared in Britain and South Africa." Most vaccines target infected spike proteins, which undergo mutations, but vaccines stimulate our immune system to produce broad protective antibodies. " NITI Aayog member (health) Dr VK Paul said that the number of new cases of Kovid-19 infection and its loss of life has been steadily decreasing, which is reassuring given the situation around the world.
Paul said, "We are seeing a steady decline in new cases of Kovid-19, under-treatment patients and deaths, which is quite reassuring. This is especially important at a time when some nations are constantly facing disastrous situations. " Paul said that this disease is still a challenge for the majority of the population during the winter season. He said, "The British form of the virus has reached many countries including India, this pattern may have its own phase and we have to be very careful."
Providing data on gender and age of people infected with the corona virus, Union Health Secretary Rajesh Bhushan said that in the country, 63 percent of the total cases of Kovid-19 were reported in men while 37 percent were women infected. At the same time, 70 percent of the total cases of deaths from Kovid-19 were male. He said, "Eight percent of cases were reported in those below 17 years of age, while in the age group of 18 to 25 years, the infection rate was 13 percent. 39 percent of people aged 26–44 years, 26 percent of people aged 45–60 years and 14 percent of patients aged over 60 years were infected. "
Bhushan said that 70 percent of the people who died from Kovid-19 were men while 45 percent of the patients who lost their lives were below 60 years of age. He said that the number of patients undergoing Kovid-19 in the country was recorded at 2.7 lakh after six months, while the total infection rate has now reached 6.02 percent. He said the infection rate during the last week was 2.25 percent. He said that 60 percent of the total cases of under-treated patients in the country have come from five states, including Maharashtra, Kerala, West Bengal, Uttar Pradesh and Chhattisgarh.



www.indiatv.in