abstract
First snowfall of the season in Naddi, capital Shimla and Dharamshala
Subathu of Solan 25 and Dharampur 20 years later the white sheet
One killed by sliding car on ice, Atal Tunnel Rohtang and Solanganala closed
344 transformers damaged across state, electricity-water stalled in many areas, three houses damaged in Chamba-Mandi
Detailed
Before the new year Himachal Pradesh has once again become paralyzed by snow. Himachal has received heavy snowfall and rain on Sunday night. The first snowfall of the season occurred in the capital Shimla, Naddi of Dharamsala and Solan. Subathu of Solan has 25 while Dharmapur has worn white sheet after 20 years. 401 roads including Manali Leh, Shimla-Narkanda-Rampur, Ani-Jalori Jot National Highway have come to a standstill due to fresh snowfall.
The district Chamba has the highest number of 150 roads closed while 57 in Kullu, 75 in Lahaul Spiti, 27 in Mandi, 87 in Shimla are blocked. Apart from these, even small and big routes are stalled for traffic. 377 routes of Himachal Road Transport Corporation (HRTC) have been affected while 200 buses are stuck halfway. As many as 344 transformers have gone bad across the state, leaving many areas without electricity. Water supply is disrupted in high altitude areas of Bharmour, Pangi, Teesa and Saluni in Chamba.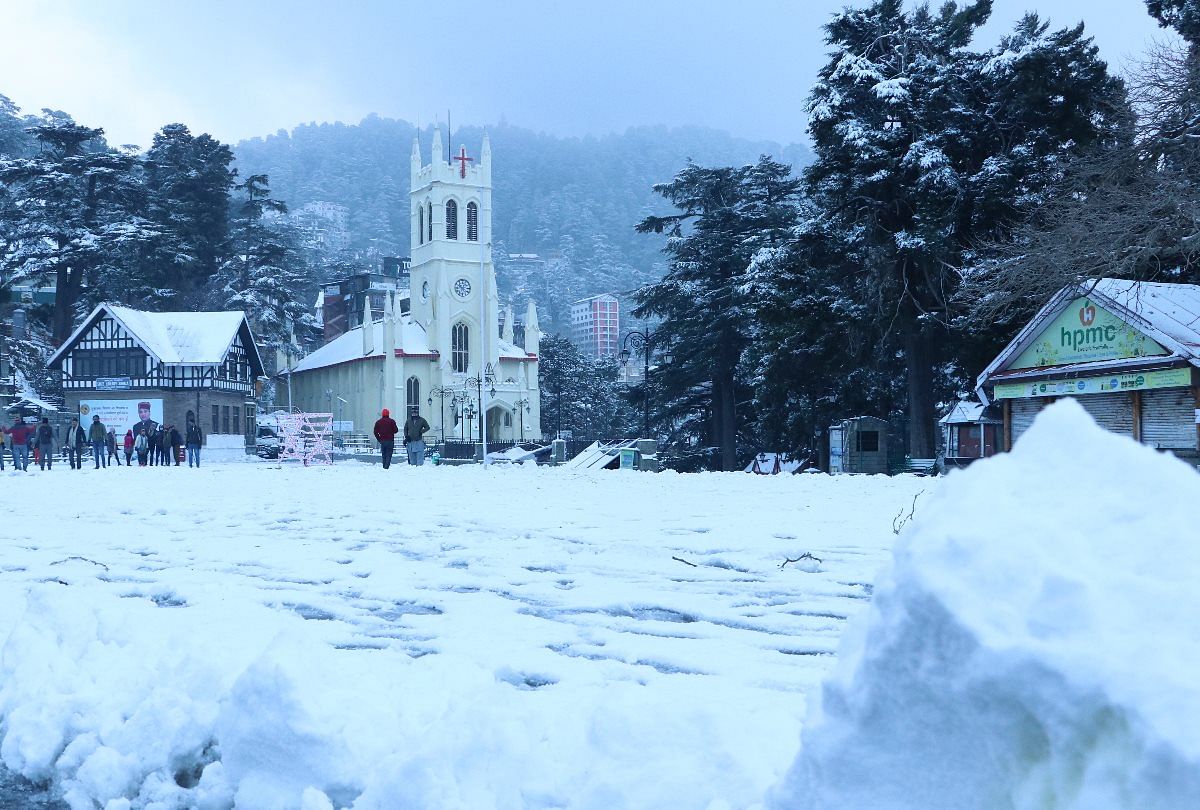 Two houses in Chamba and one house in Mandi have been damaged due to snowfall. One died and four were injured when a car slipped on the ice at the red bend of Multhan in district Kangra. All the injured have been referred to Tanda Medical College after first aid. Atal Tunnel Rohtang has also been closed for all types of vehicles. Solanganala tourist destination is also closed to tourists. The administration has allowed tourists to go to Nehrukund, five km away from Manali.
10 thousand employees engaged in restoring roads
The Public Works Department has canceled the employees' holidays. About 10 thousand employees have been engaged in snow removal in the field. Five thousand JCBs and Dodgers have been deployed. Private JCBs are also hired. The department claims that if the weather remains clear, all roads will be restored for traffic within 3 days. Engineer-in-chief Bhuvan Sharma said that the employees are engaged in snow removal. Reports are being taken from the Chief Engineers.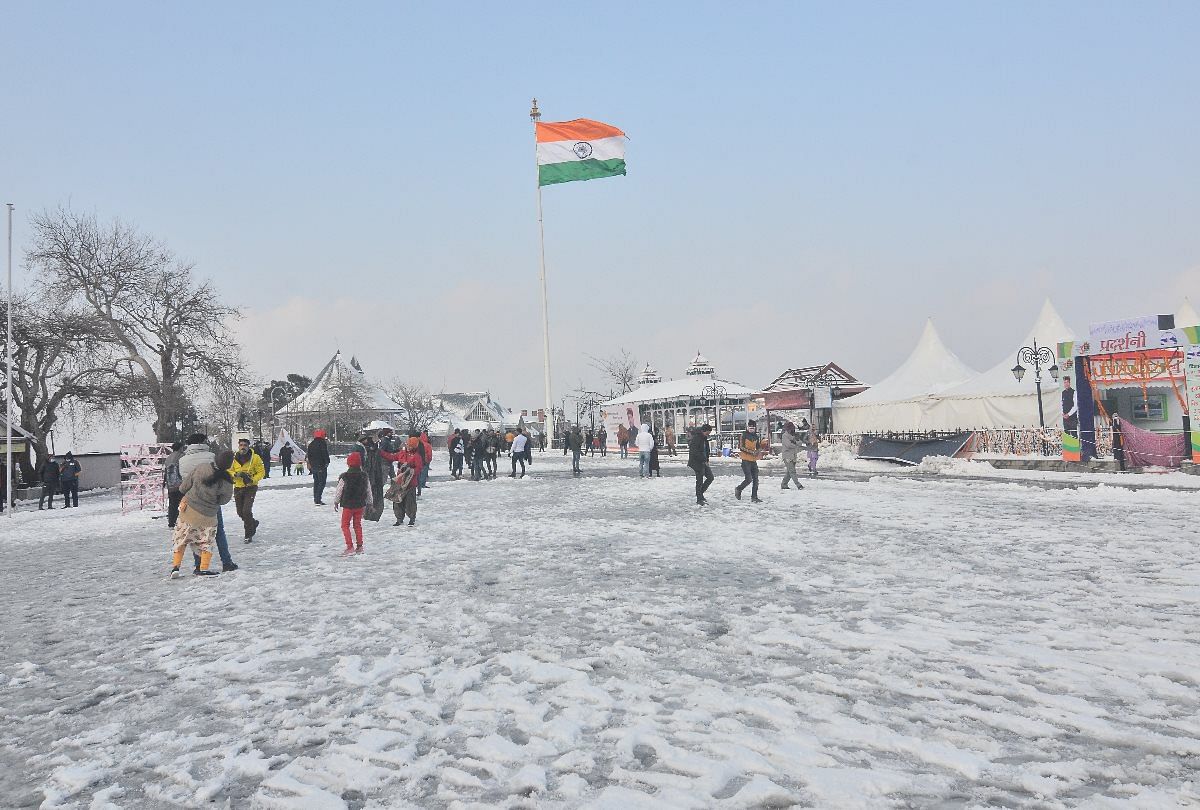 Yellow alert of fog, weather likely to remain clear till 3 January
The weather was clear across the state on Monday morning. Now by January 3, there is a possibility of sunshine in the entire state. A yellow alert has been issued in the morning in some areas of the plains districts Una, Bilaspur, Hamirpur and Kangra on Tuesday. At the same time, Air India aircraft reached Gagal from Delhi on Monday and returned after traveling around. SpiceJet's afternoon flight was canceled from Delhi itself.
Tourist destination buzzing with tourists, hotel pack
The fresh snowfall of tourists arriving in Himachal to celebrate Christmas has turned silver. The tourists continued to have fun in the tourist spots throughout the day on Monday. Tourist hotels including Shimla-Manali are fully packed.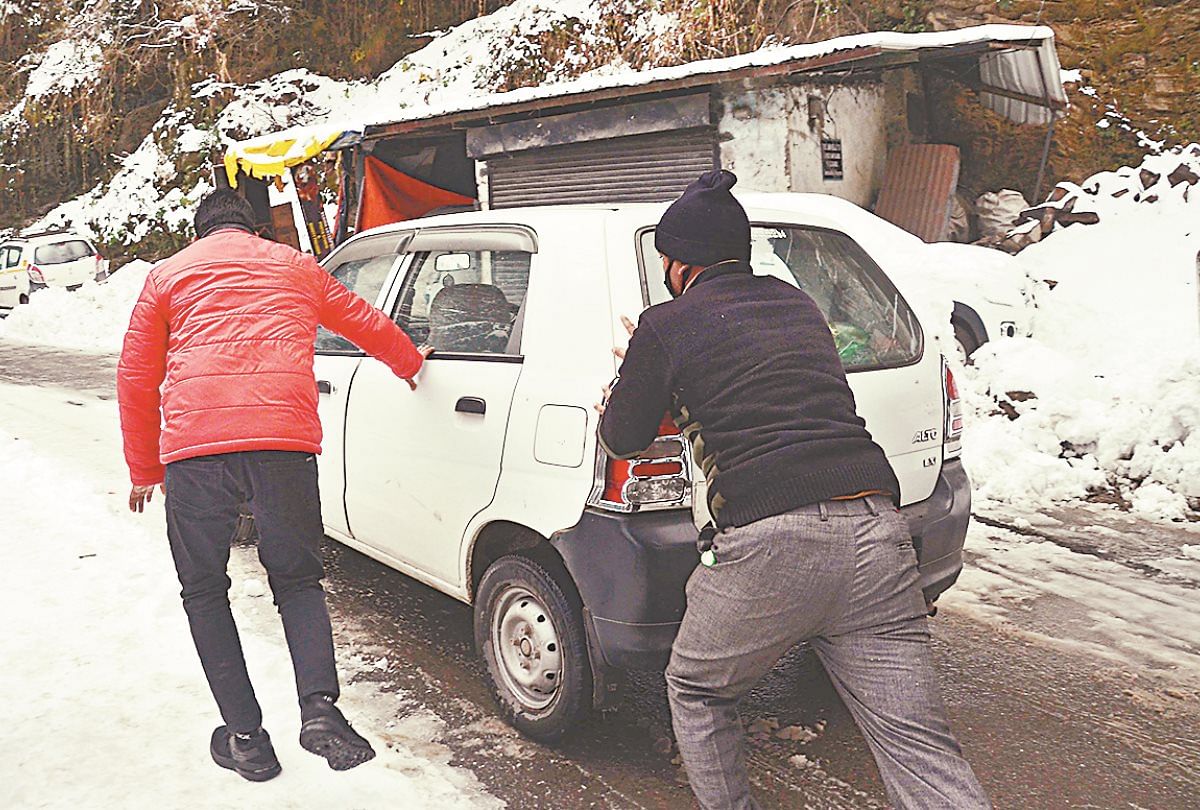 8 degree maximum temperature, shivering cold in the state
The maximum temperature of the state has been reduced by eight degrees on Monday. In Dalhousie and Keylong, the maximum temperature was recorded in minus. The maximum temperature was minus 1.5 in Kelang, minus 0.5 in Dalhousie, 0.1 in Kalpa, 7.7 in Shimla, 8.2 in Chamba, 8.2 in Dharamsala, 8.6 in Dharamsala, 12.3 in Kangra, 12.5 in Bhuntar, 12.6 in Hamirpur, 12.9 in Bilaspur, 13.0 in Una, Solan- Sundernagar records 13.6 and Nahan 17.8 degrees Celsius.
Snowfall (in centimeters)
Rohtang 60
Kufri 30
Mari 30
Dalhousie 22
Bijli Mahadev 20
Jalori 20
Kothi 18
Atal Tunnel 15
Solanganala 15
Manali 14
Straight 12
Ideas 10
Shimla 09
Gumla 08
Keylong 03
Kalpa 0.8
Minimum temperature (in degrees Celsius)
Keylong – 6.7
Dalhousie – 3.4
Kalpa – 3.1
Kufri – 2.4
Shimla – 1.1
Manali 0.2
Solan 0.7
Dharamshala 1.4

www.amarujala.com