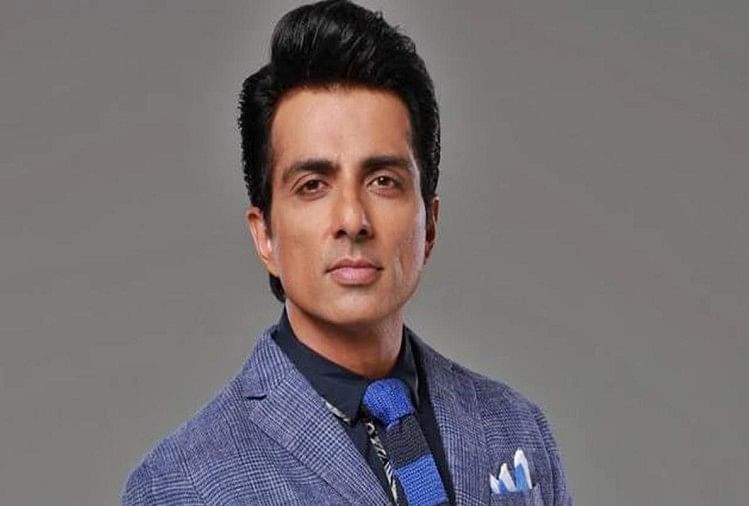 India News
Actor Sonu Sood Will Give Warm Clothes And Blankets Villages Of Mirzapur And Sonbhadra
On December 29, 2020 by admin
News Desk, Amar Ujala, Mirzapur
Updated Tue, 29 Dec 2020 08:21 PM IST
The poor and helpless people residing in 20 villages in the inaccessible hills of Mirzapur and Sonbhadra will no longer have to chill in the cold. Actor Sonu Sood has taken the responsibility of sending warm clothes and blankets to these villages. He gave this information by tweeting. After this, there was a sense of hope and enthusiasm in the area. Please tell that Sonu Sood has already sent bicycles to the students of Mirzapur and Sonbhadra area to go to school.
Many such villages have been settled on the Vindhya hills, where still the basic facilities have not been knocked. Not only this, not only is there a lot of poverty in tribal areas, but the level of education is also very low. People living here also lack blankets and warm clothes. In tribal areas, people can hardly get warm clothes, even normal clothes are difficult. The elderly and children have to suffer the most in cold. With the help of fire at night, the day has to be trembling.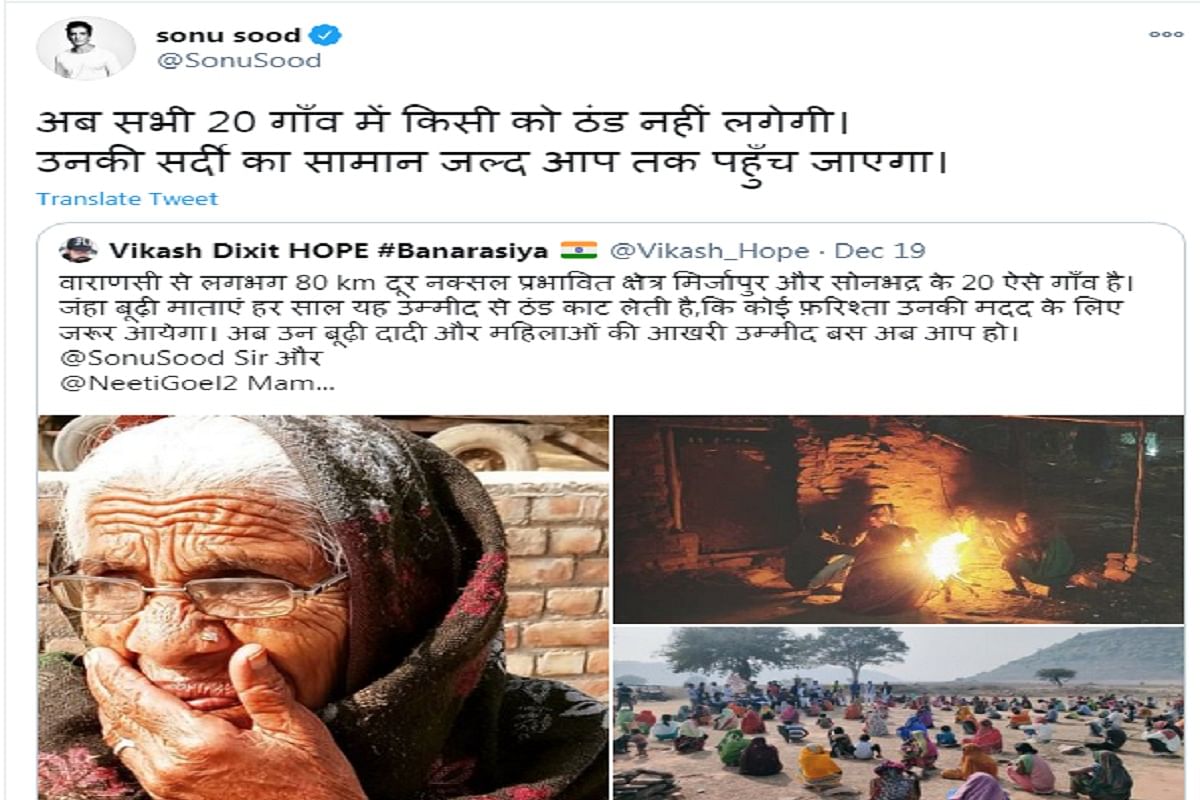 Sonu Sood's tweet.
– Photo: Twitter
Vikas Dixit, a member of the Hope institution, sought help by tweeting actor Sonu Sood a few days ago. Sonu Sood responded to this tweet made on 19 December. Actor Sonu Sood wrote – "Now in all 20 villages, no one will get cold. His winter baggage will reach you soon. "
Now in all 20 villages, no one will get cold.
His winter baggage will reach you soon. https://t.co/GxEZ3nglOK

– end sood (@SonuSood) December 28, 2020
Earlier also, the actor has helped the residents of Mirzapur. In Rajgarh, Ahraura area, 25 cycles were sent for girls leaving school because of long distance. Prior to this, Sonu Sood had helped a lot in bringing people home during the Corona period. Hope institution officer Divyanshu Upadhyay said that soon the help will be extended to these villages.



www.amarujala.com