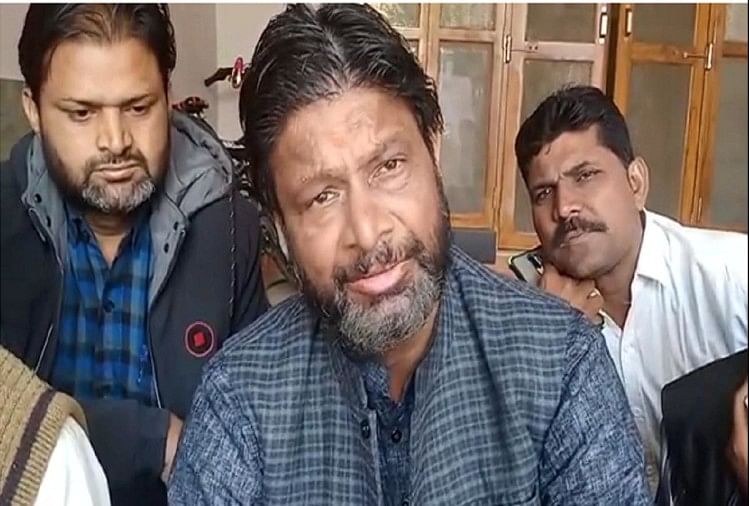 India News
Son of former minister Pradeep Jain writes letter to Chief Justice of India Jhansi Police House Arrest for Four Days – Jhansi: Police not allowing father to go to temple
On December 28, 2020 by admin
Former Union Minister Pradeep Jain Aditya kept under house arrest by police
– Photo: Amar Ujala
The case of police detention of former Union Minister Pradeep Jain Aditya in Jhansi district of Uttar Pradesh at home has reached the Chief Justice of the country. The former minister's son has written a letter to the Chief Justice demanding that the father be freed from police harassment and investigate the incident.
He has said that the father is not able to visit the temple also due to the police arrest. In fact, the former Union Minister Pradeep Jain Aditya, who is going to join Congress's Cow Bachao Kisan Bachao Padyatra, was kept under close watch by police at his Civil Lines residence.
With this, the former Union Minister started fasting at home. Along with this, police arrested many Congress leaders. Also, many Congress workers were arrested. Regarding this, former minister's son Gaurav Jain has written a letter to Chief Justice Sharad Arvind Bobde demanding to free him from police harassment on father and other Congress leaders.
He has said that the police has stopped leaving his father's house. Due to this, they are unable to go to the temple. While the father is a social worker and politician, he was prevented from attending Christmas and Martyrdom Day programs. The administration is deliberately doing this with the father.
He said that the fundamental rights of the father are being violated. An undeclared emergency-like situation has been created. He has asked the Chief Justice to investigate the incident as well as bring justice and free him from detention.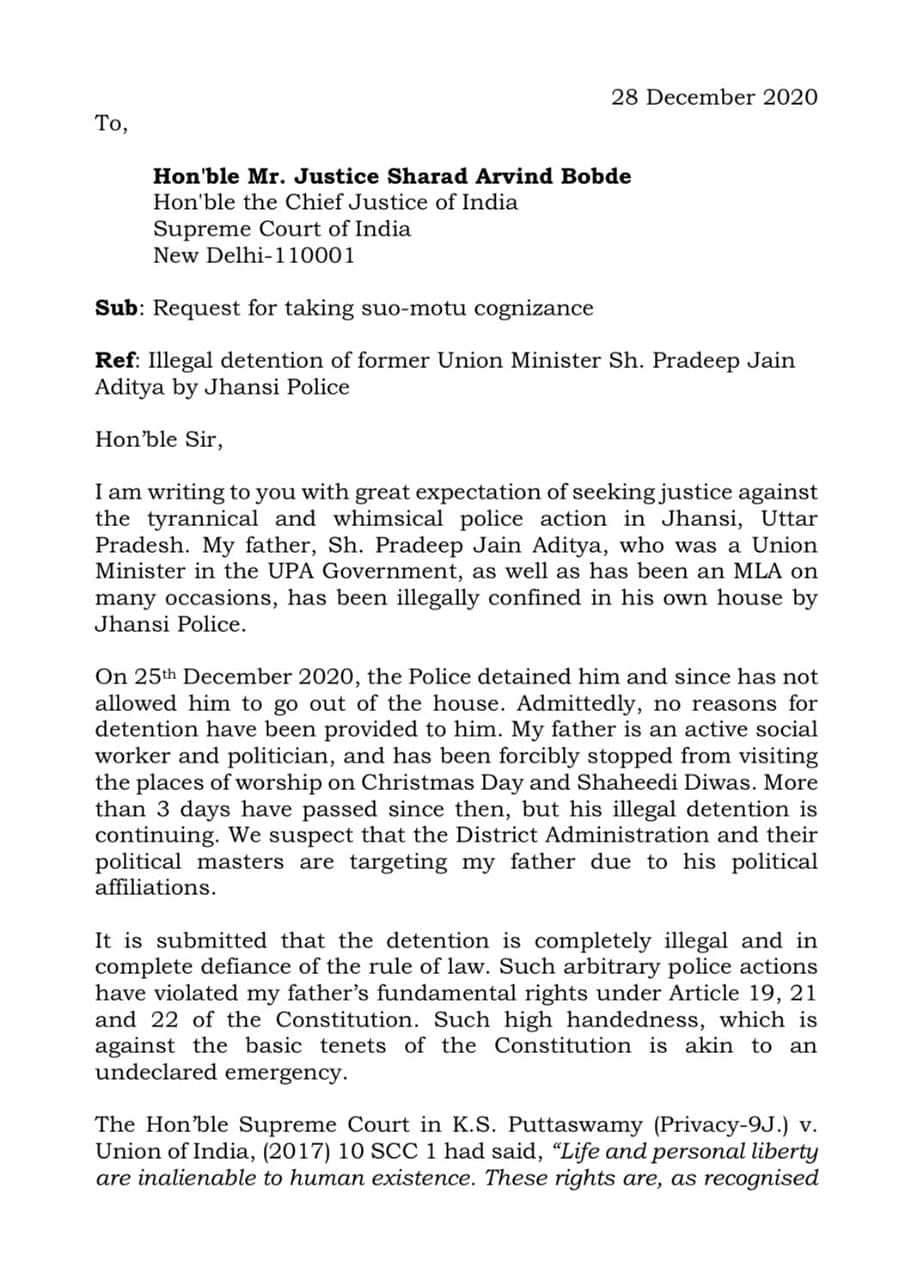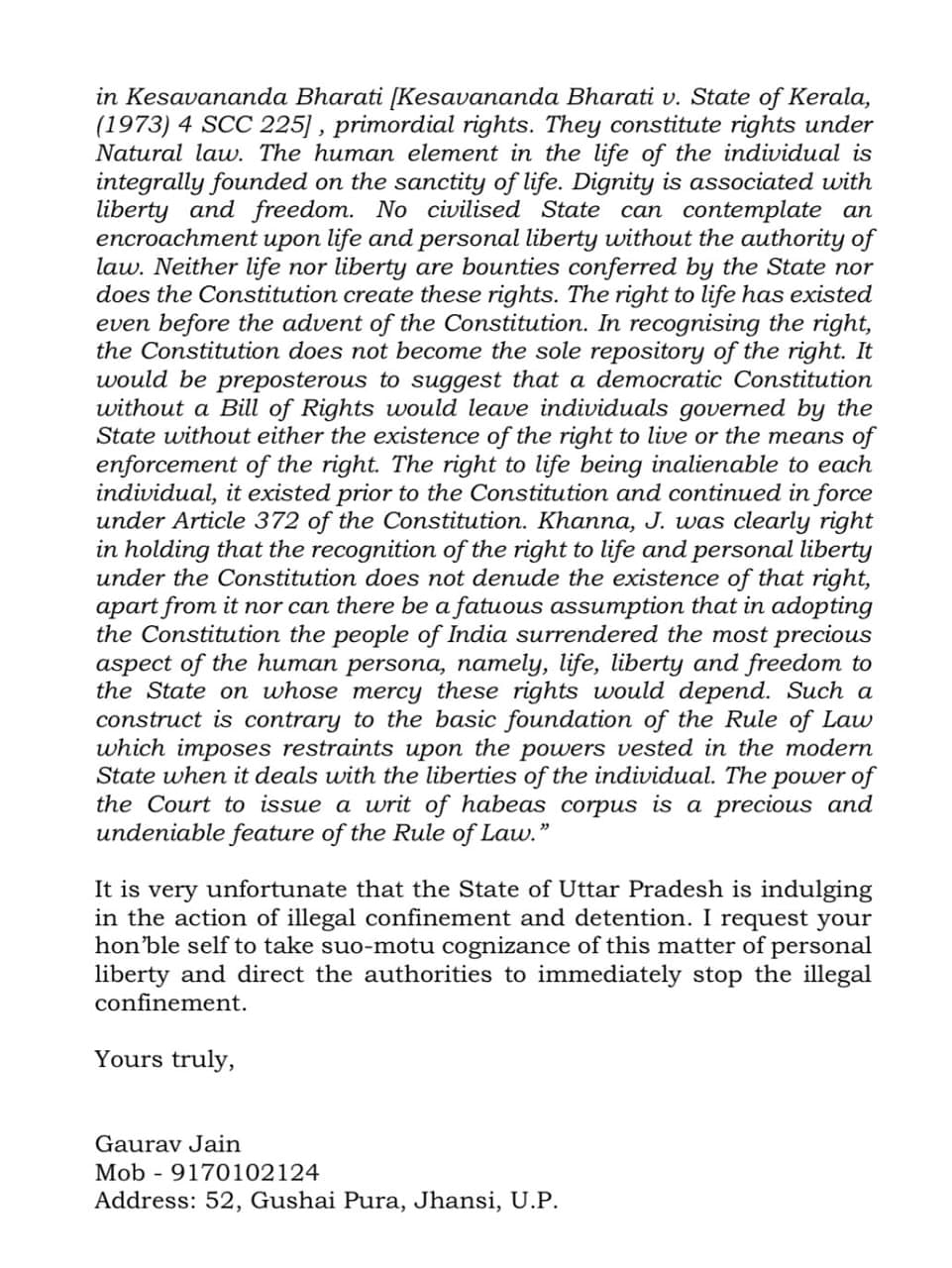 www.amarujala.com