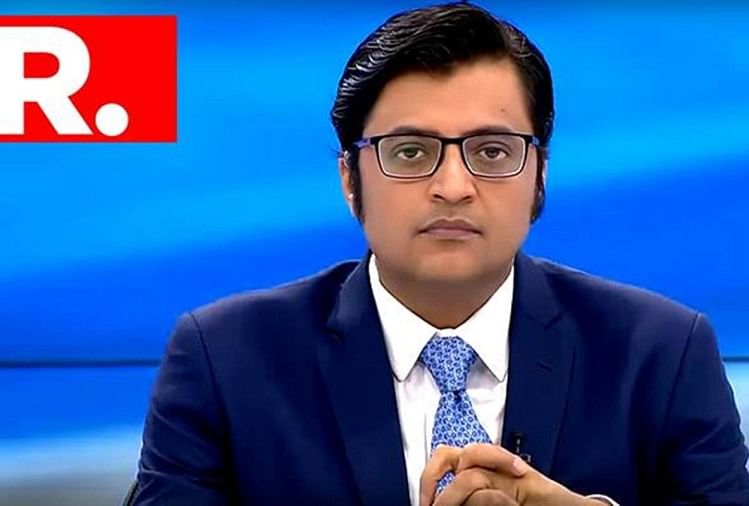 India News
Arnab Goswami Accused Of Paying Money To Former Barc Ceo – Arnab May Tighten Screws, Allegations Of Paying Millions To Former Bark CEO
On December 28, 2020 by admin
Arnab Goswami (File Photo)
– Photo: Facebook
The Mumbai Police may be tightened against Republic TV editor-in-chief Arnab Goswami. Police on Monday alleged in a local court that they were involved in a conspiracy with Partho Dasgupta, former BARC CEO, to manipulate television rating points (TRPs) for Republic TV and its Hindi news channel. Not only this, Goswami also paid millions to Dasgupta.
Dasgupta's police custody extended till 30 December

The crime branch sought a magistrate's court extension of Dasgupta's custody, which was accepted, and the court extended the custody till December 30. Police claimed that Das is the mastermind of the TRP scam. He and other accused tampered TRPs of select news channels for financial gain. Police claim that former BARO COO Romil Ramgarhia, along with Dasgupta, manipulated the TRP of some channels. In this mess Dasgupta was involved in a conspiracy with Arnab and others. The police alleged that Goswami paid Dasgupta millions of rupees from time to time to change the TRP of his channels. Dasgupta used these money to purchase jewelery and other expensive salmon. These goods have also been seized from his house.
In its remand note, the police alleged that Dasgupta took advantage of his position to reshuffle the TRPs of select news channels broadcast by Republic India Hindi and Republic TV English such as ARG Outlayer Media Pvt Ltd. Police said Dasgupta is yet to be questioned whether he was paid for the change in the TRP of other news channels.
He has also been accused of having confidential information on the TRP ratings of all the channels he held as the CEO of BARC and the investigation has to find out if he had given the information to others as well. So far 15 people have been arrested in the TRP scam.

www.amarujala.com