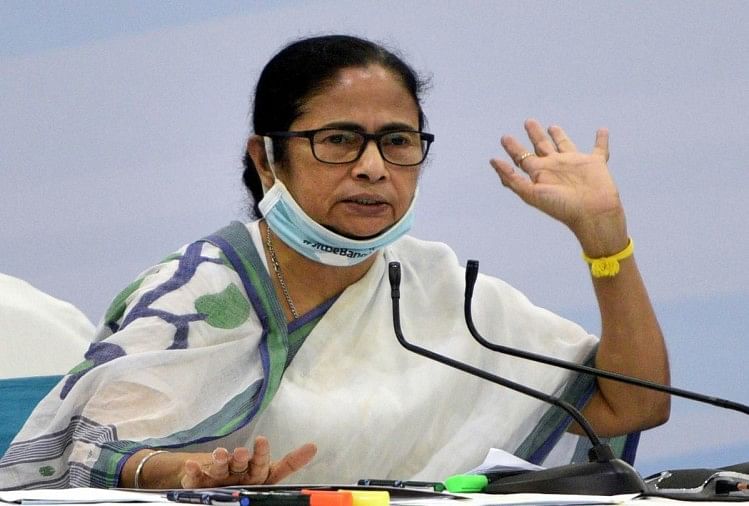 India News
West Bengal Tussle Between Vishwa Bharati University and Amartya Sen Mamta Banerjee Orders to Take Back Land
On December 27, 2020 by admin
Gurudev Rabindranath Tagore's workplace in West Bengal has become a center of tension between the Visva Bharati University in Santiniketan and the Mamata government. The list of illegal occupiers of Shantiniketan land is included in the list of Nobel laureate economist Amartya Sen. On this, West Bengal Chief Minister Mamata Banerjee said on Monday that the views of Nobel Prize winner Amartya Sen are against the central government, so the BJP is targeting them.
Mamta Banerjee wrote a letter to Sen last week. In the letter, he expressed his anguish over Sen's Vishwa Bharati accusing Amartya Sen's family of taking possession of the land.
Mamta accused the Center: Speaking to reporters in Bolpur, Mamata Banerjee said that Amartya Sen's views are against the central government, so the BJP is targeting him. Just like I am being attacked for my political views. This is completely unacceptable. Mamta said that be it Abhijeet Banerjee or Amartya Sen, she has a different place in the society. Our academics are being targeted. Mamta said that she (BJP) had not said anything on Netaji in so many years, but now they are talking about him.
I'm targetted politically. Be it Abhijit Banerjee or Amartya Sen, they've a different place in society. Our educationists are being targeted. Now they're feeling isolated. In all these years, they (BJP) didn't say anything on Netaji. Now they are talking about him: West Bengal CM pic.twitter.com/oim6TgyyBy

– ANI (@ANI) December 28, 2020
Sen thanked for his support
Sen thanked Mamata Banerjee for her support. At the same time, Banerjee's strong voice is a tremendous source of strength. Along with this, the famous economist accused the Vice Chancellor of Visva-Bharati to act at the behest of the Center.
Mamta ordered to take back the land
Mamta Banerjee said that some people have complained to the DM, stating that the Vishwa Bharati University administration has built on the land of PWD. This has blocked their way. He said that I have signed an order and we are withdrawing it.

Some people have written to DM alleging that Visva Bharati University administration has constructed a boundary wall on PWD land & blocked their path. I have signed an order & we are getting it back: West Bengal CM Mamata Banerjee in Bolpur pic.twitter.com/F3z1194fAH

– ANI (@ANI) December 28, 2020
Sen has 13 decimals more land: University
Vishwa Bharati University claims that Amartya Sen should have 125 decimals of land under lease, but he currently has 138 decimals. That is, they have illegally occupied 13 decimals. On Thursday, the university also wrote a letter to the state government, saying that dozens of its plots have been illegally occupied. Illegal occupiers include Amartya Sen. After this Mamta has written a letter to Sen.
Sen's grandfather was involved in the establishment of the university
Rabindranath Tagore invited Amartya Sen's maternal grandfather Kshitimohan Sen to Shanti Niketan in 1908. Kshitimohan Sen was a Sanskrit scholar. At the time of Tagore itself, many scholars were given plots on a lease of 99-99 years. A plot was also given to the son-in-law of Kshitimohan Sen and father of Amartya Sen. Sen grew up in a house in Shanti Niketan. Not only this, he was also given the name Amartya by Tagore. In the year 1951, Visva Bharati was made Central University.
Said, we are with the farmers
Chief Minister Mamata Banerjee supported the Kisana movement in Delhi for a month. He said, we are with the farmers. We demand that all three agricultural laws be withdrawn.
We are with the farmers. We demand the three draconian agriculture laws be withdrawn: West Bengal CM Mamata Banerjee pic.twitter.com/HQ9mOfEECq

– ANI (@ANI) December 28, 2020
read ahead
Sen has 13 decimals more land: University



www.amarujala.com