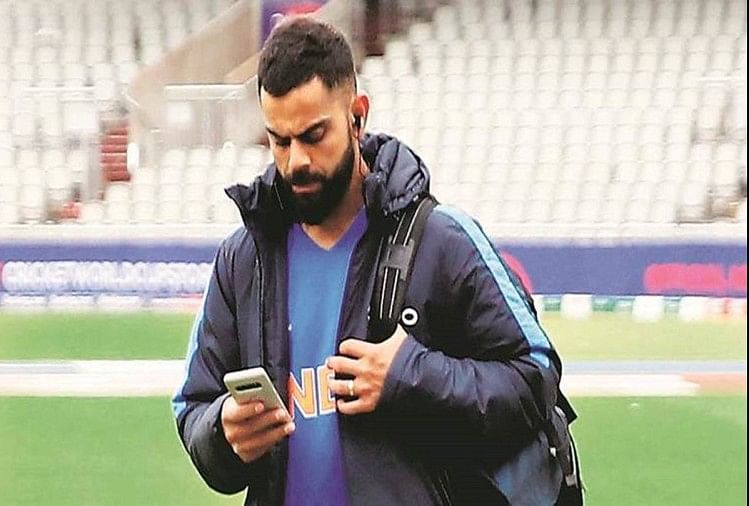 India News
Allegations of Discrimination and Partiality in Indian Cricket – Allegations of bias have been made in Indian cricket before, Kohli's leave gave air
On December 27, 2020 by admin
This is not the first time that the Board of Control for Cricket in India (BCCI) and team management have been accused of discrimination and favoritism. This has happened many times before also. However, the latest case is that of Indian captain Virat Kohli's paternity leave, which has revived allegations of discrimination in Indian cricket.
Let me tell you that Indian captain Virat Kohli, who returned to India from Australia on paternity leave, got angry and he directly accused the BCCI of discrimination. He went so far as to say that there are different rules for different players.
Gavaskar cited players like Ravichandran Ashwin and T Natarajan as an example. He said that Natarajan would be able to go back home and see his daughter for the first time only after the end of the Test series in Australia. At the same time, captain Virat Kohli returned only after the first test for the birth of his first child.
Gavaskar did not stop here, he also accused the management of Team India of discrimination. For this, he gave the example of Ravichandran Ashwin. He said that due to not performing well in just one Test, Ashwin is ruled out of the next match, whereas this is not the case with established batsmen.
Before Gavaskar, historian and former member of the Committee of Administrators Ramayandra Guha accused of nepotism in Indian cricket. He said in an interview to English newspaper Midday last month that Indian cricket is being run by former BCCI president An Srinivasan and Home Minister Amis Shah.
He also said that the state cricket association is being run by either someone's daughter or son. Apart from this, he had said many other things. So it is a matter of the moment Now let's take a look at the earlier incidents when allegations of bias and discrimination in Team India …
When Dhoni was accused of discrimination
Yograj Singh, the father of former Team India cricketer Yuvraj Singh, accused former Indian captain Mahendra Singh Dhoni of discriminating against his son (Yuvraj). He also said that captain Yuvraj was to be made, but Dhoni became.
Gautam Gambhir also accused Dhoni of bias
Former India team opener Gautam Gambhir also leveled favor with Mahendra Singh Dhoni. In an interview given to a private channel two years ago, he called the decision to exclude Sachin, Sehwag and himself out of favor.
When Harbhajan said, the game has been good but the selectors don't pay attention
Expert bowler Harbhajan Singh of Team India also accused the Indian team's selectors of favoring them. He once said that I am playing well in the IPL but the selectors do not pay attention.

www.amarujala.com