Amar Ujala Network, Azamgarh
Updated Sat, 26 Dec 2020 05:43 PM IST
People threw stones at the revenue department team.
– Photo: Amar Ujala.
In Azamgarh district of Uttar Pradesh, the exercise to remove illegal occupation of land by people of a society over the years was started. As soon as the action of the revenue department team started, there was a stir. Angry people threw stones at the revenue team. The revenue department team went to remove the illegal occupation of the land and take possession of the allotted persons.
The land which is occupied by the Mushars in Kharewan village of Saraimar police station area of ​​the district, is recorded in the official records of the village as Chanru, Rajesh, Lallan, Surendra Yadav, Mahendra Yadav, Dhirendra Yadav, Vishal etc. This land was allotted to these people in 1976. The occupation was not yet found.
Due to this, these people had complained about it in Tehsil. Tehsildar Sarvesh Kumar Goud reached the removal of illegal possession along with the team of JCB and Revenue Department on Saturday on the information that the allotted land has not been captured so far. Many Mushar and Vanvasi families live on the land by putting tinshed, thatch etc.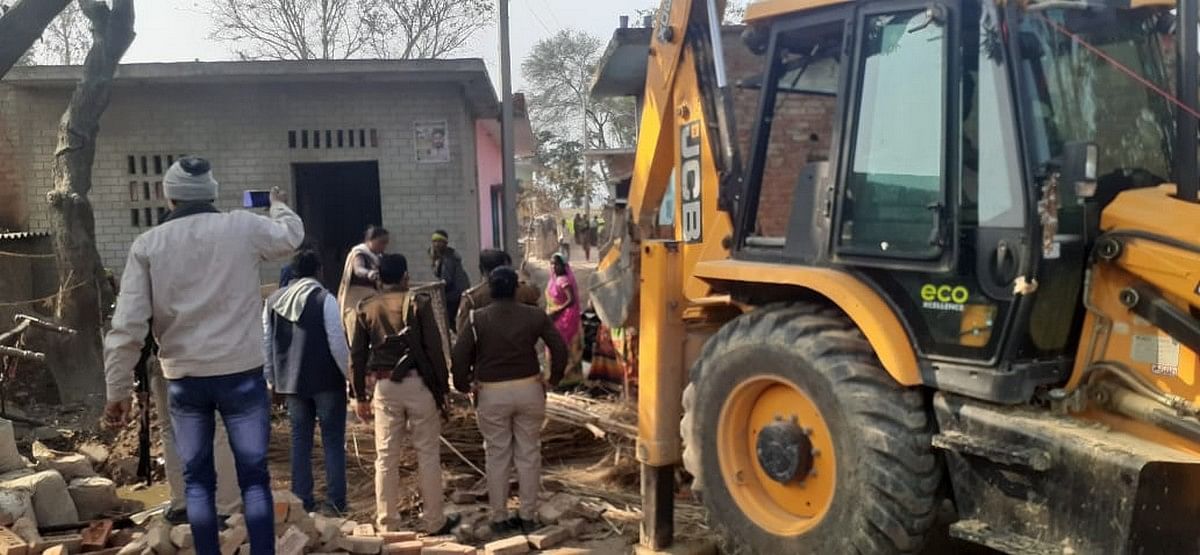 Police reached the spot
– Photo: Amar Ujala.
By the time the team arrived, most of the families had left for work. The team started removing the illegal possession as soon as it reached the spot. As soon as the information about the devastation was destroyed, the people of Mushar and forest dwellers returned from work and opened a front against the team of Revenue Department.
People started running brick and stone on the revenue department team. The situation became such that the Tehsildar had to run away in his car. SDM Rajiv Ratan, SO Saramir Anil Singh May Force reached the spot as soon as the incident was known. On the persuasion of SDM, the people of Musahar society calmed down. After this, the revenue department team started the measurement again. Till late evening, the villagers were busy on the spot along with the revenue department team.

www.amarujala.com