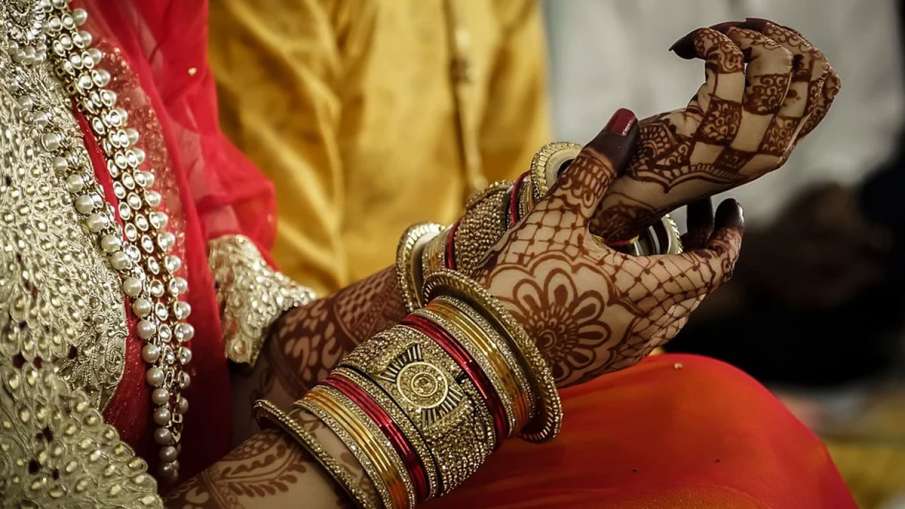 Bareilly: The Uttar Pradesh Police has offered protection to two Muslim girls from Baheri and Rithora areas of Bareilly by converting and marrying Hindu youths. Senior Superintendent of Police, Bareilly, Rohit Singh Sajwan said on Saturday, "Both girls are said to be attentive on the basis of their certificates and both have married youths of other religions on their own free will." The family members of the young man and woman of Rithora have written that there is no objection in writing and have given a no objection certificate to the police in writing. There is no case of alleged love jihad in both the cases of the district.
'Married to the temple'
Sajwan also said that if both couples ask for security, they will be given security. According to reports, the girl in Rithora town of Hafizganj police station area of ​​the district had a love affair with a boy from another neighborhood. On the night of 22 December, when the girl's family went to a wedding ceremony, she went with her lover and went to a temple and the two got married. After this, the girl's brother had lodged a report in the police station Hafizganj against 8 people, including sister's lover, by luring them away and looting cash and theft of Rs 98 thousand and jewelery.
'Forcibly married in another religion'
On the other hand, in the video addressed to the Senior Superintendent of Police (SSP), the girl confirmed to be a major on the basis of a high school certificate and Aadhaar card and also said to have married the young man. A person resident of a locality of Bahedi in Bareilly district had complained that 2 girls studying in his daughter's college had forcibly converted him and got him married to another man of other religions. The father said that 'His girl also took cash of Rs 5 lakh and 7 tola gold from the house.
Girl confuses father
The girl's father said, "When he came to know about this, the above people threatened and said that now he is neither going to get his girl back nor money and gold." If he tried to find his girl or complained to the police about his conversion, he would kill his girl. The MBA pass girl, who married a young man of another religion after the matter reached the police, released the video saying that 'she has converted to her own will and married a man of another religion. She has not brought anything from home nor has anyone asked for anything from her. '
'… then my family will be responsible'
The woman has also released her marriage certificate which shows her marrying a man named Manjit Chaudhary in September 2020 at the Arya Samaj temple. The woman says that "she has married a young man of other religions with her will and if there is any attack on her and her husband of any kind, then her family will be responsible". (Language)



www.indiatv.in