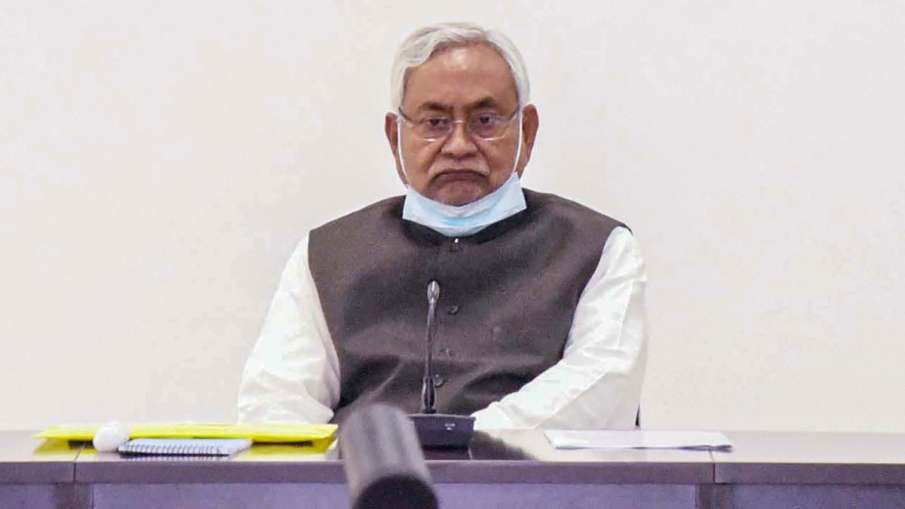 Patna. The Bharatiya Janata Party has broken 6 MLAs in Arunachal Pradesh giving a big blow to the Janata Dal (United). On Friday, when Bihar Chief Minister and JD (U) chief Nitish Kumar (Arunachal Pradesh) was asked about the party burglary in Arunachal Pradesh, he said that we have a meeting on this, He is separated. Let us know that six JD (U) MLAs in Arunachal Pradesh have changed their seats and joined the Bharatiya Janata Party. This information was given in the bulletin issued by the state assembly.
Apart from six JD (U) MLAs in Arunachal Pradesh, Kardo Nyigyor, the only MLA of People's Party of Arunachal, has also joined the Bharatiya Janata Party. Kardo Nyigyor is an MLA from Arunachal's Likabali assembly constituency. Seven MLAs joined the BJP after the results of the panchayat and municipal corporation elections.
Read- 'These days I am in a dangerous mood … I will bury 10 feet in the ground'
JD (U) MLAs who have joined BJP are Rumgong to Talem Taboh, Chayang Tajo to Hayeng Mangfi, Tali to Jikke Tako, Kalaktang to Dorjee Wangdi Kharma, Bomdila to Dongru Siongju and Mariyang-Geku to Kanggong Taku. On 26 November, JD (U) issued notice to three MLAs – Siongju, Kharma and Taku on charges of anti-party activities and later suspended them.
Read- PM Kisan Samman Nidhi: Rupees are coming in farmers' account, check your status like this
6 JD (U) MLAs elected Talem Taboh as the leader of the legislative party. These MLAs are accused that they chose the leader of the legislative party without informing the senior leaders of the party. About a month before this, PPA suspended its MLA. BJP Arunachal Pradesh president BR Waghe said that we accepted his letters in which he had requested to be a part of the party.
Read- Good News! Uttar Pradesh CM Yogi Adityanath will give cheap flats to the poor
Let us tell you that in the state assembly elections held in the year 2019, Bihar CM Nitish Kumar led JD (U) contested 15 seats and captured 7 seats. JD (U) emerged as the second largest party in the state after BJP. The BJP had won 41 seats in the Arunachal assembly elections. Now that a total of 7 new MLAs have joined BJP, including 6 JDU MLAs, the total number of BJP MLAs has increased to 48. The JDU now has one MLA in the state, while the NPP and Congress have four each.



www.indiatv.in