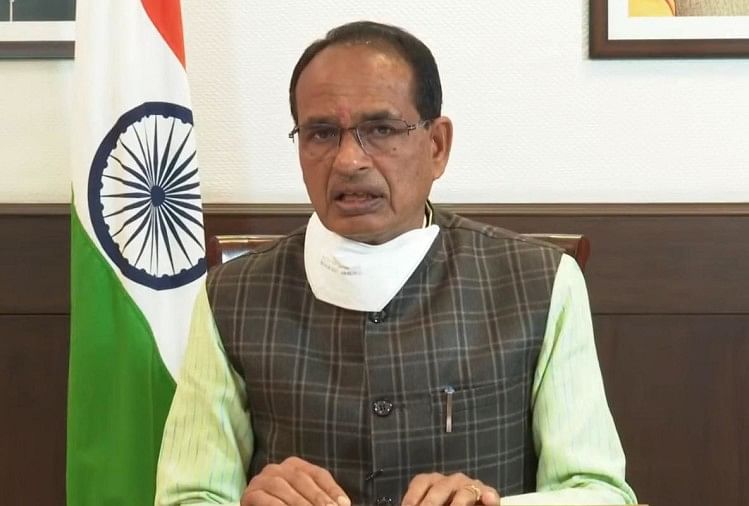 India News
Mp Cabinet Approves Draft Of Love Jihad Bill: 1-5 Years Of Jail, Rs 25000 Fine For Forced Conversions
On December 26, 2020 by admin
News Desk, Amar Ujala, Bhopal
Updated Sat, 26 Dec 2020 11:37 AM IST
Shivraj Singh Chauhan
– Photo: YouTube ScreenGrab
Cabinet has approved the 'Freedom of Religion Bill 2020' brought to stop Love Jihad in Madhya Pradesh. The cabinet approved the bill in a special meeting chaired by the Chief Minister of the state, Shivraj Singh Chauhan. If the charge of love jihad is proved, the accused can be punished from two years to 10 years. Significantly, earlier the Uttar Pradesh government also passed an ordinance against Love Jihad.
The home minister of the state, Narottam Mishra, said, under the new bill, forcibly converting someone will carry imprisonment of one to five years and a minimum fine of Rs 25,000. He said, under the Bill, there will also be a provision of fine of Rs 50,000 and a jail term of two to 10 years for forcible conversion of a minor, a woman or a person belonging to a Scheduled Caste or a Scheduled Tribe. He said that a law has been made about love jihad in Madhya Pradesh. Now this bill will be introduced in the Legislative Assembly. The session of Madhya Pradesh Legislative Assembly is proposed from 28 December.
Under the new MP Freedom of Religion Bill 2020, forced conversion of a minor, woman or a person from Scheduled Caste or Scheduled Tribe, would draw a minimum jail term of 2-10 years with a minimum penalty of Rs 50,000: Madhya Pradesh Home Minister Narottam Mishra https://t.co/yYErFH85fH pic.twitter.com/rJM0lfZU3p

– ANI (@ANI) December 26, 2020
The 'Freedom of Religion Bill 2020' has been passed by a voice vote from the cabinet. There are a total of 19 provisions in the new law, under which the police will take action against the accused if a complaint is made on behalf of the aggrieved party. If a person marries religion in the greed of money and property, then his marriage will be considered void. Apart from this, related institutions will also be considered equally responsible for conversion.
Regarding the 'Freedom of Religion Bill 2020', it has been told that against the provisions of the Act, there has been provision of imprisonment for a minimum of five years and maximum of 10 years for committing more than one offense. Apart from this, the obligation to produce evidence of innocence in the Act is placed on the accused.
In this, provisions have been made to have the rights to take care of the victim and the child born in crime. The provision to retain the rights of the child born as heir in the father's property is included.



www.amarujala.com