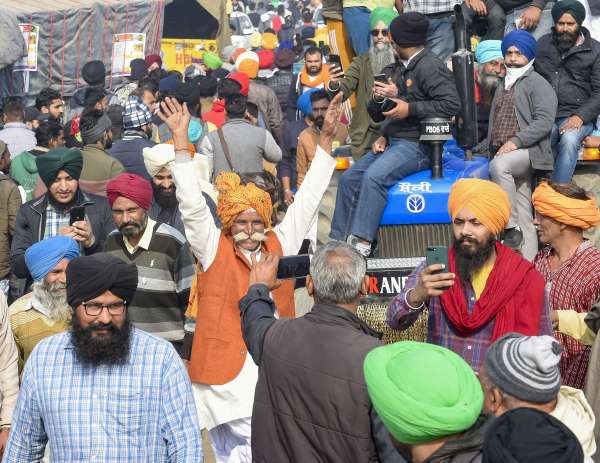 India News
Kisan agitation: farmers ready to talk to the government on December 29 at 11 am
On December 26, 2020 by admin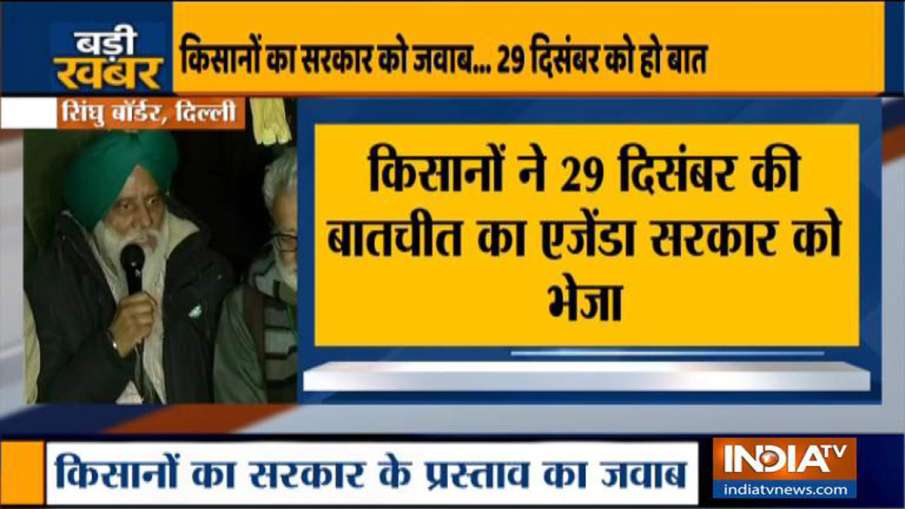 new Delhi: The farmer leader said on Saturday that a proposal for talks has been sent to the government on December 29 at 11 am. He said that the government should stop the propaganda against the farmers. Nowadays letter diplomacy is going on. It takes 2 days to reply. The government's answer comes in a few hours because it is shown that the ball is to be placed in the farmers' court.
Farmer leader Darshan Pal said that farmers are protesting all over the country. He said that tractor march will be taken out on 30th. Which will go from Indus Border to Tikari Border. Darshan Pal said that on January 1, people of Delhi Haryana would be invited so that the people of Delhi, Haryana would taste the anchor on the border of Delhi.
The farmers have also sent a written agenda of the meeting in which 4 issues will be discussed.
All three laws should be repealed
Government give legal guarantee on MSP
Exclude the farmers from the penalties imposed on the farmers in the Parali case
Change in electricity bill
Agricultural Law: Farmers from Punjab move towards Delhi's borders
On Saturday, several groups of farmers from Punjab moved towards the borders of Delhi with rations and other essentials to support the farmers who have been agitating against the new agricultural laws of the center for almost a month. According to the farmers union leaders, farmers from different places including Sangrur, Amritsar, Tarn Taran, Gurdaspur and Bathinda districts are moving towards Singhu and Tikri borders.
He started the journey on Saturday despite fog and cold wave conditions in many parts of Punjab. Farmers including the elderly and women are moving towards the borders of the national capital with tractor trolleys, cars and other vehicles. These vehicles were spotted on the Amritsar-Delhi National Highway. The farmers seemed to have been prepared to live longer as they had their ration and other essential items in their trolleys.
The Bharatiya Kisan Union (Ekta Ugrahan) claimed that thousands of farmers would march from Khanori and Dabwali borders towards the protest places near the national capital. The organization's general secretary Sukhdev Singh said that many women are also included in the new batch.
Meanwhile, agitating farmers in Haryana, including Karnal, Sirsa, Rohtak and Jhajjar districts, disrupted the toll collection on some national highways at several places on Saturday. However, operations at various toll plazas in Gurugram and Palwal districts remained normal. Significantly, farmers from Punjab, Haryana and different parts of the country have been agitating on various boundaries of the national capital for the last one month demanding the repeal of the three new agricultural laws of the center.



www.indiatv.in