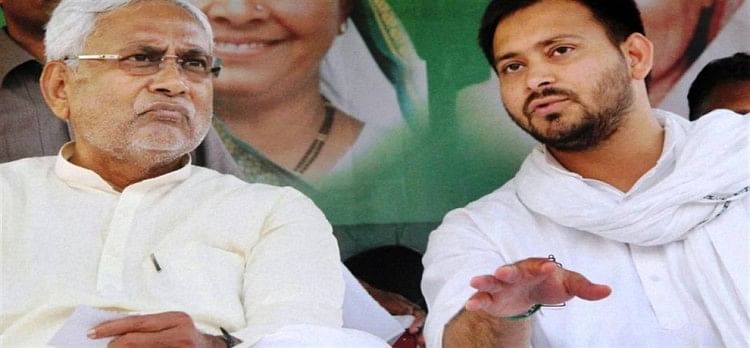 India News
Bihar: Rjd ready to tie up with Nitish Kumar, Shivanand Tiwari Challenged to Break Ties with Bjp – Bihar: RJD ready to tie up with Nitish Kumar, challenged to break ties with BJP
On December 26, 2020 by admin
The Rashtriya Janata Dal on Saturday hinted that if Chief Minister Nitish Kumar breaks ties with the BJP after the defections in Arunachal Pradesh, a fresh alliance with him could be formed.
RJD national vice-president Shivanand Tiwari clarified that the ball is in the court of JD (U) leadership, who should understand that the motive for the development of JD (U) MLAs collectively joining BJP in Arunachal Pradesh is 'revenge of old things' Take '. Tiwari recalled a decade ago, when Nitish canceled a dinner for party leaders who came to Patna to attend the BJP's national executive.
Modi is not going to forget or forgive
The RJD national vice-president said, "Nitish Kumar then made it clear that he had no problems with the BJP, but he was against the then Chief Minister of Gujarat Narendra Modi. Modi is a man who does not forget and forgive this thing.
Chirag is part of Paswan's opposition
The senior RJD leader, who has been with the JD (U) for some time, said that the events in Arunachal Pradesh were part of the events that started with Chirag Paswan's rebellion. LJP president Paswan had withdrawn support to the NDA before the Bihar assembly elections and vowed to remove Nitish from power. The LJP did not get much success in the elections but managed to break into the JD (U) votebank by taking out BJP rebels in several seats.
Tiwari said the BJP's strategy was to first reduce Nitish Kumar's stature, in which he was successful in the assembly elections. Now he has started humiliating them. What else can be explained about the six JD (U) MLAs joining the BJP in Arunachal Pradesh, while the BJP is already in majority in the state.

www.amarujala.com