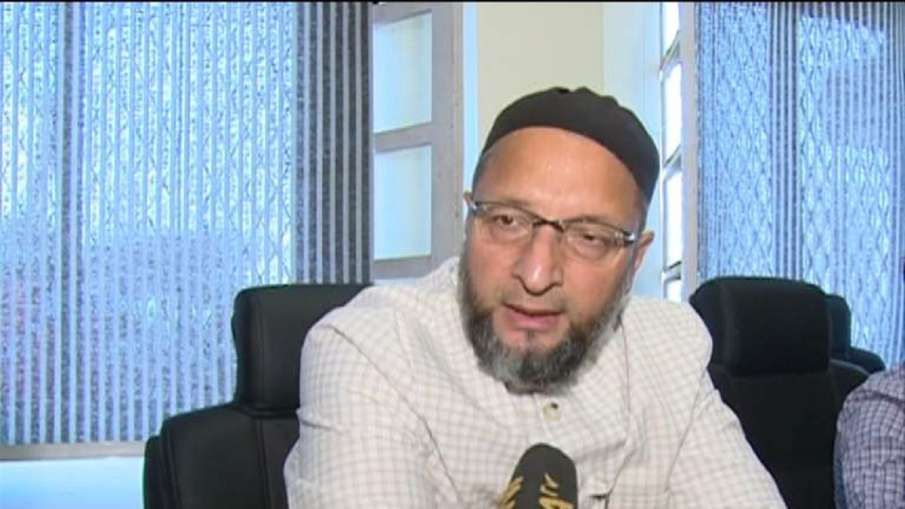 Ahmedabad. In Gujarat, there has been an alliance between the Indian Tribal Party (BTP) and Asaduddin Owaisi's All India Majlis-e-Ittehadul Muslimeen (AIMIM) party. This information was given by BPT MLA Chhotubhai Vaswa on Saturday. Let me tell you, Vasava has also lived in JDU before this. All small and big parties have already started election preparations for the upcoming local elections in Gujarat. Elections for the District Panchayat and Tehsil Panchayats are to be held in February-March.
Announcing the alliance of BTP and AIMIM, Chhotu Vasava wrote in a tweet that – 'BTP and AIMIM will contest together in the upcoming elections in Gujarat and will save the Constitution'. In this tweet, Vasava has also released video in which he is telling about his party's alliance and upcoming strategy.
Owaisi welcomed by retweeting
Owaisi has also welcomed the retweet of Chhotu Vasava's tweet. Interestingly, the support of BTP in Rajasthan was with Congress which has been withdrawn by BTP. After this, BTP has announced an alliance with AIMIM which will be applicable in other states as well. Vasava said that AIMIM has five seats in Bihar elections. An alliance with them in Gujarat will increase our seats. Vasava said that our effort is to defeat both BJP and Congress. Till now both the BJP and Congress parties have been in power, in which both the people and us are not happy, so what is the use of having an alliance with such people.
Come together to save the constitution: Chhotubhai Vasava
Chhotubhai Vaswa, an MLA from Jahangadia in Gujarat, said that the BTP and AIAMEM have come together to save the constitution. Chhotubhai Vasava, who had been in the JDU, will now challenge the BJP and the Congress by teaming up with AIMIM. Vasava said that these two parties will have to work together to remove both Congress and BJP for a better future for the people. Raising the issue of Rajasthan, he said that BTP has been cheated in Rajasthan. Because, with the coming together of BJP and Congress, BTP got away from power. He also said that Owaisi will also be called to campaign in Gujarat.
It is to be known that in the first quarter (February-March) of the new year, elections of 6 municipal corporations, 31 district panchayats, 231 tehsil panchayats and 51 municipalities are likely to be held in Gujarat. Keeping these elections in mind, the two parties have come together in the electoral arena. It is believed that this alliance may spoil the mathematics of many big parties. This election is also important because with this election Owaisi's party AIMIM's entry is going to be held in Gujarat.
Let me tell you, the BTP has two MLAs in the Gujarat Legislative Assembly. One of them is Chhotubhai Vasava, the other is his son. Apart from this, BTP also has two MLAs in Rajasthan. AIMIM chief Asaduddin Owaisi tweeted and offered support to the BTP in Rajasthan.



www.indiatv.in