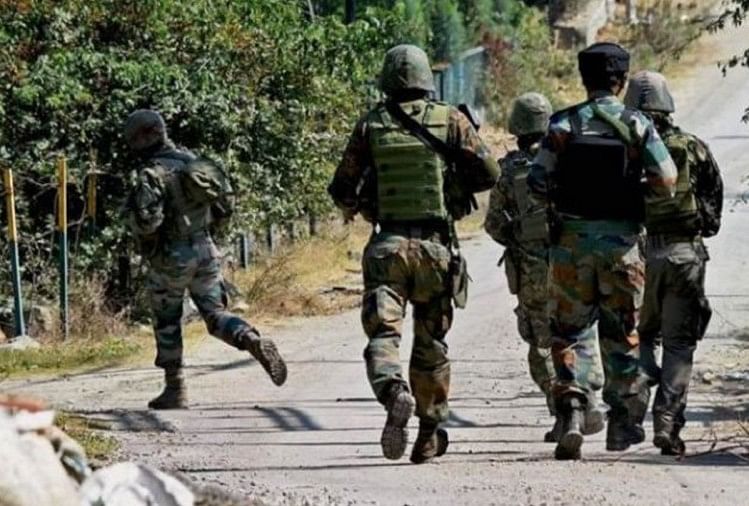 India News
Around 60 Naga Insurgents Likely to Join National Mainstream – 60 militants will come to the mainstream in collaboration with Indo-Myanmar forces
On December 26, 2020 by admin
Token photo
– Photo: File, Amar Ujala
Nearly 60 rebels of the NSCN (K), a Naga insurgent organization in the northeast, will join the mainstream of the nation. Military sources have disclosed that the NSCN (K) is finding it difficult to carry out its activities due to the increasing cooperation between the Indian and Myanmar forces in the border areas.
Sources said that with the efforts of security forces, army and military intelligence agencies, the faction led by Nikki Sumi had decided to surrender only last month.
According to sources, now another faction has decided to surrender under the leadership of Starson Lamkang. It has 52 insurgents from the rebel group who are in touch with security forces in Nagaland's Phek district for surrender. Eight more rebels of the organization also want to join the mainstream. Conversation with them is on.
This success will strengthen the Naga peace deal. This has been achieved due to the cooperation and management of the armies of the two countries along the Indo-Myanmar border. Also recently, Army Chief General Manoj Mukund Narwane visited Myanmar. Diplomatic efforts were also made.
In October itself, Foreign Secretary Harshavardhan Shringla along with General Narwane visited Myanmar, in which India decided to deliver the invading submarine to the Myanmar Navy. This further strengthened military and defense relations in the two countries.
India's 1,640 km long border with Myanmar
Myanmar is India's strategic neighbor, with which India has a 1,640-km border. It also covers extremism affected Nagaland and Manipur. The NSCN (Khaplang) and other Naga rebel organizations have long been demanding Greater Nagaland. It also includes Naga-affected Assam, Manipur and Arunachal Pradesh.

www.amarujala.com