Ajinkya Rahane after century in MCG
– Photo: Twitter @BCCI
India strengthened their position on Sunday, the second day of the Boxing Day-Test match against Australia. Captain Ajinkya Rahane scored his 12th century in difficult conditions. His century partnership with Ravindra Jadeja has put India to 277 for five in the first innings till stumps. Rahane, who took charge as captain after regular captain Virat Kohli returned home on paternity leave, led the way as a skilled commander. He is still at the crease after scoring 104 runs, finding a good partner in the form of Jadeja (40 not out), with whom he has added 104 runs for the sixth wicket so far.
India has a lead of 82 runs
India dismissed Australia for 195 in the first innings on the first day of the match. In this way, the Indian team has now got a lead of 82 runs. India would like to increase it as much as possible and this increase could prove to be decisive given the nature of the pitch and the team's strong attack. India are trailing 0–1 in the series due to losing the first match in Adelaide by eight wickets. Rahane initially took a cautious approach, but he soon regained his true complexion and did not let the bowlers dominate him.
Charisma repeated after 72 years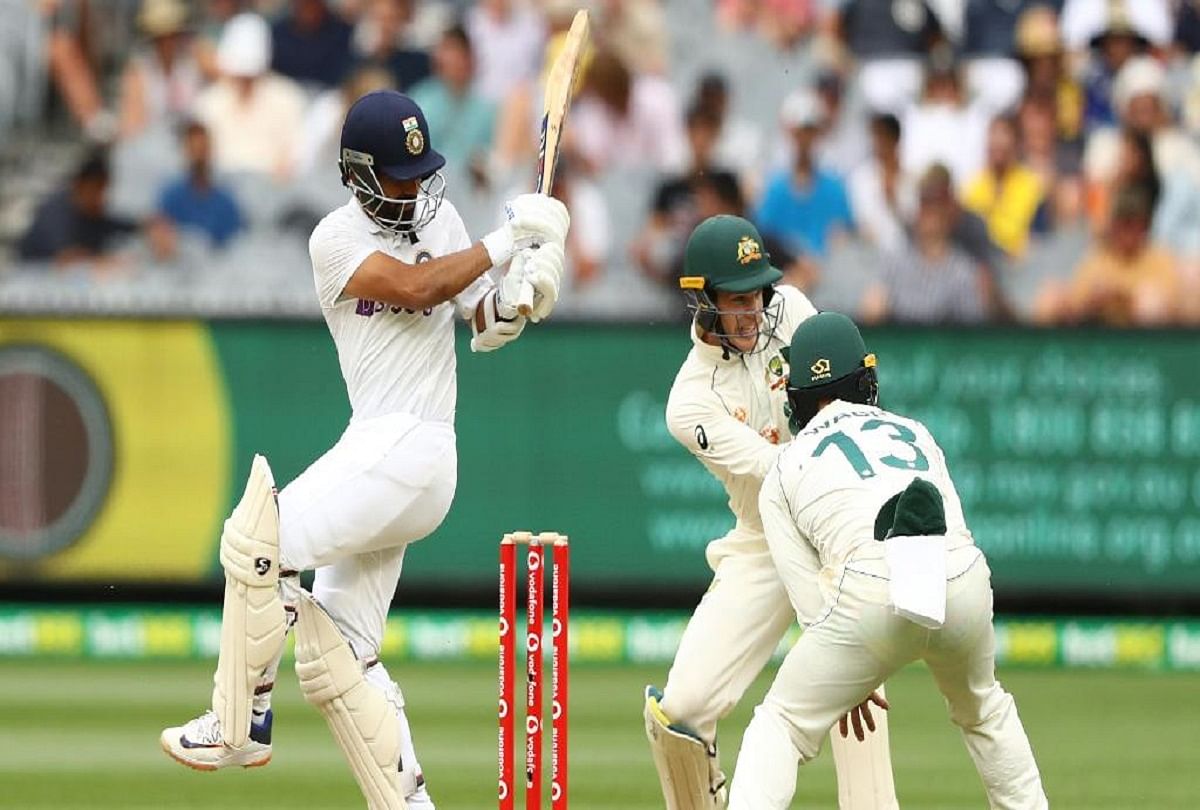 Rahane had his first reliable shot over Josh Hazlewood and then batted with full confidence, his drive and late cut were worth watching. He completed his 12th Test century with a beautiful cover drive over Hazlewood. He became the fifth Indian captain to score a century on Australian soil. Veenu Mankad had scored two centuries on this historic ground before Rahane at Melbourne Cricket Ground, now Rahane has repeated this charisma after 72 years, hitting hundreds in 2014 and now 2020.
Jadeja is playing well
Rahane had complete tenacity when opener Shubman Gill (45), veteran Cheteshwar Pujara (17), Hanuma Vihari (21) and Rishabh Pant (29) could not play long innings despite spending enough time at the crease. And by batting with resolve, sent back Australian bowlers on the backfoot and brought India back strongly. Jadeja has to be praised, who presented a good example of his batting skills and then supported his captain well when the team was in dire need of a big partnership. Jadeja kept a check on himself and preferred keeping wickets which was very important then. Rahane has so far faced 12 balls and faced 12 fours while Jadeja's 104-ball innings included one four. India lost two wickets in the first two seasons, but in the third season, they did not let Australia get any success and it also contributed to their poor fielding.
Rahane gets two lives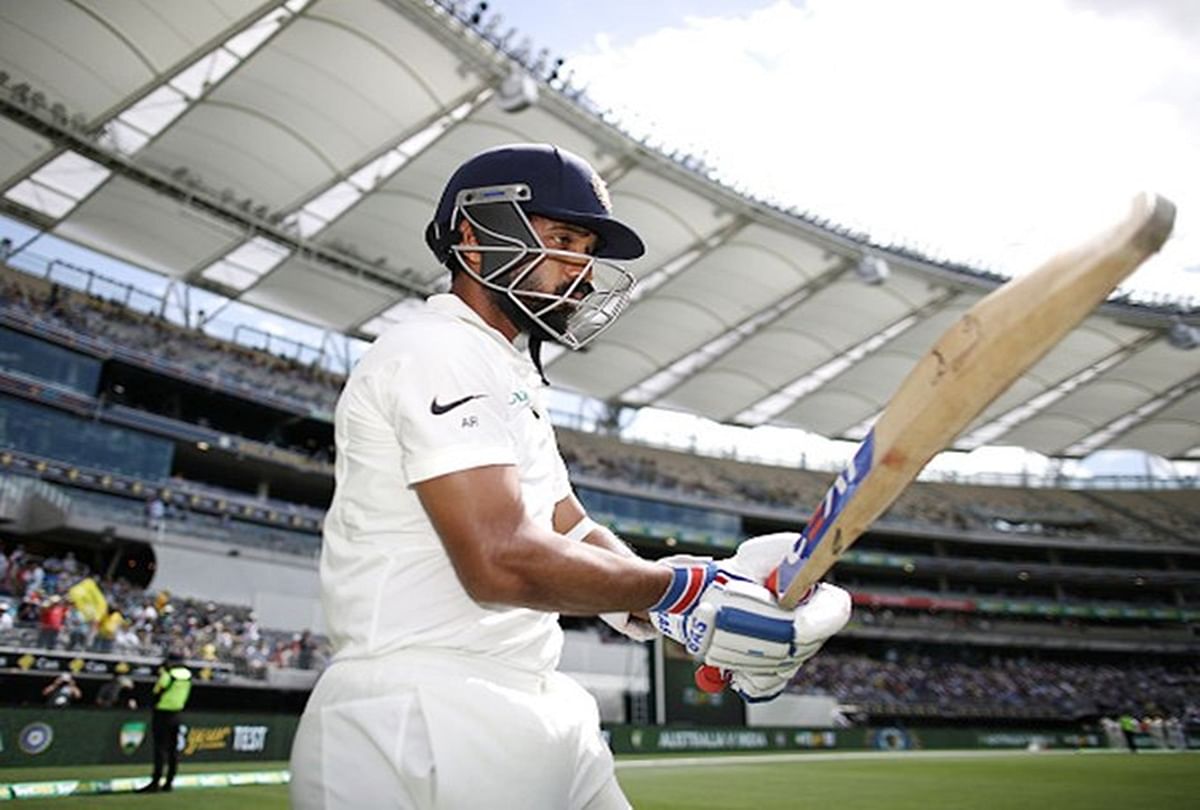 Ajinkya Rahane
– Photo: Social Media
Australia took the new ball after completing 80 overs. Rahane was then playing for 73 runs. Mitchell Starc (2 for 61) gets the wicket of Rahane in the first over with the new ball, but Steve Smith drops the catch. The Indian captain got life again on Stark's short pitch ball even after completing his century. This time Travis did not catch the head catch, after which the day's play was terminated early due to rain. India started the day at 36 for one wicket and made a cautious start, but Pat Cummins (2 for 71) sent off yesterday's undefeated batsmen Gill and Pujara within 11 balls.
Shubman Gill missed his debut Fifty
Playing his first Test match, the 21-year-old Gill made a few good shots in his 65-ball knock at the Melbourne Cricket Ground. Pujara batted cautiously as usual and faced 70 balls. Gill was the first batsman to get out in the morning, giving an easy catch to Penn off Cummins. Cummins brought Pujara to the pavilion in his next over, giving Australia significant success. The ball carrying Cummins' angle kissed Pujara's bat and went into the gloves of the pen, who dived and took a beautiful catch. After this, Vihari and Pant also could not take advantage of a good start. Rahane had two half-century partnerships of 52 with Vihari and 57 with Pant, which helped the team recover. Vihari lost his wicket in an attempt to sweep off-spinner Nathan Lyon off the stump. Pant was looking in good rhythm when Mitchell Starc took the edge of his bat and went into the gloves of wicketkeeper Tim Paine. It was Penn's 150th victim in Test matches and Stark's 250th wicket. Earlier in the morning, on the first ball of the day, Captain Penn felt Australia lost a 'review'.
read ahead
India has a lead of 82 runs

www.amarujala.com