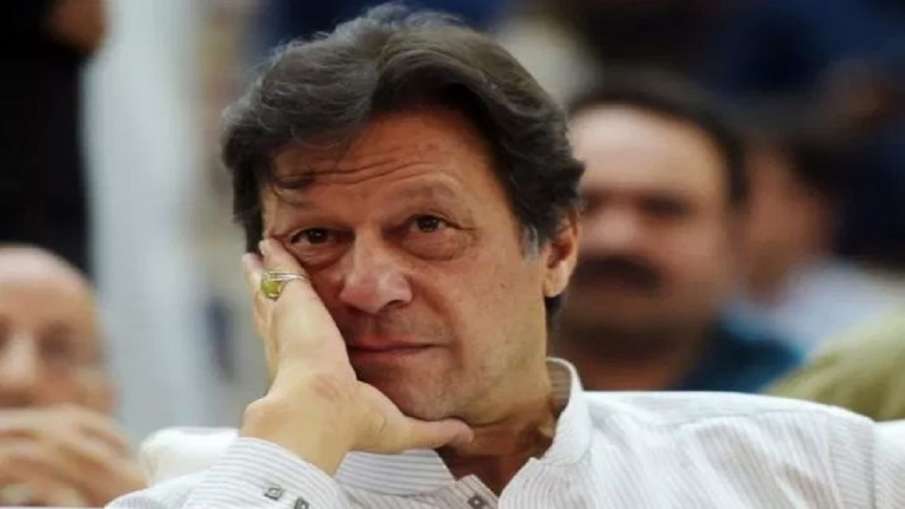 Islamabad Pakistan, India's neighbor, is going to be betrayed by its best friend China. This is not indicated by us in a report. The Asia Times has claimed in a report that China is stepping back from a commitment of USD 60 billion to the Global Belt and Road Initiative in Pakistan. FM Shakil said in his article that the future of CPEC has been clouded not only by China's completely clear new, more conservative lending policy but also by Pakistan's excessive borrowing, which led to Pakistan's huge debt crisis. Is increasing
Read- 'As long as Modi is the Prime Minister, no company can take away his land from farmers'
Pakistan is caught in a debt trap due to the new reforms and weak fiscal management by the Imran government. In recently published media reports it was claimed that China is now withdrawing from funding Pakistan. While China Government-backed China Development Bank and Export-Import Bank of China had given a loan of USD 75 billion to Pakistan in the year 2016, this amount was reduced to just 4 billion last year. According to the Asia Times report, so far this year has come to USD 3 billion.
Read- Kisan Andolan: Agriculture Minister Narendra Singh Tomar spoke to farmers agitating
In Asia Times, FM Shakil cited the trade war between China and the US and the corruption of Chinese companies in CPEC as the reason for the diminishing funding from China in the China-Pakistan Economic Corridor Project (CPEC). Many BRI-related projects have now closed or are lagging behind due to lack of funding. According to the Asia Times, only 32 of the CPEC projects announced have been completed as of the third quarter of this financial year. The author noted that as per the CPEC commitments by China, it has to construct eight Special Economic Zones (SEZs) in the four provinces of Pakistan.
Read- PM Modi gave a big gift to farmers, attacked opposition parties, know the big things of speech
According to the Asia Times news, except for Gwadar zone, Allama Iqbal Industrial City in Punjab and Rashkai Economic Zone in Khyber Pakhtunkhwa province, seven other SEZs are currently under cloud. There is no special work done at the ground level. The author of the article argued that China was reluctant to invite non-Chinese companies to invest in SEZs but now the situation has changed due to no funding. A source associated with Pakistan's Planning Ministry told Asia Times that Beijing would primarily allow Pakistan to create a new joint venture mechanism with companies other than Chinese state-owned or private enterprises to encourage CPEC project progress. Has agreed to, including a multi-billion dollar railway upgrade.
Read- BJP gave a blow to JD (U)! 6 MLAs changed party
This is the reason why Pakistan Railways (PR) has advertised globally to open a tender to modernize its rail system. FM Shakil said that Pakistan introduced a bill in Parliament to remove Beijing's apathy to fund CPEC, to give the army a holdover and to gain total control of CPEC. Pakistan wants to reassure China through this that their investments will be more secure, among others, with attacks on Chinese engineers and those facilitating infrastructure projects.
Read- Apart from Ram temple Bhoomi Pujan, Vikas Dubey scandal, Uttar Pradesh remained in the headlines in 2020 due to these reasons
Meanwhile, the Baluchis have intensified their attacks on CPEC projects and Chinese citizens working on them, leading to increased security costs and political risk to the projects. Shakeel said Islamabad's move to give the army more control over the plan is a clear attempt to address China's growing security concerns. The BRI, launched in 2013, is the brainchild of Chinese President Xi Jinping, through which China can easily expand trade to countries in Asia, Africa and Europe and trap poor countries. ANI



www.indiatv.in