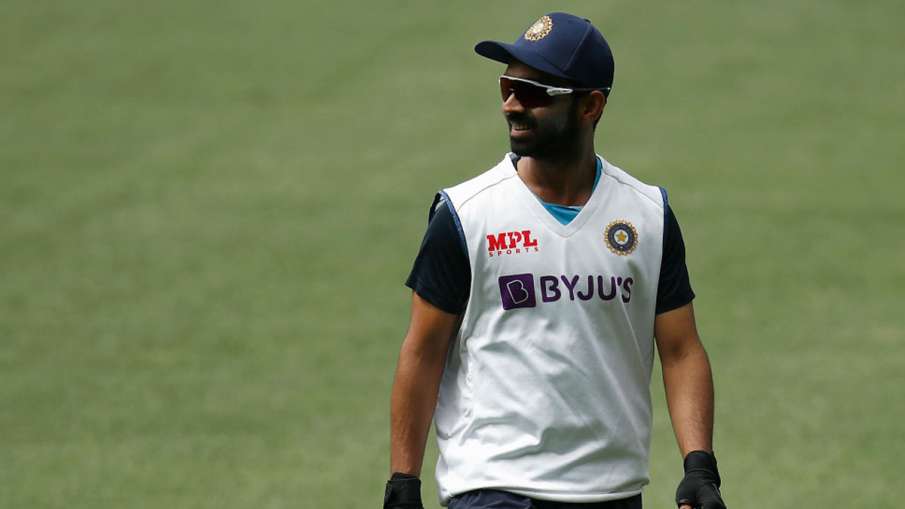 Melbourne The Indian team did not get the start they expected in the Test series. Of course, only one hour was bad but this one hour put India 0-1 behind in the series and now under the leadership of acting captain Ajinkya Rahane, India will play the second Test match against Australia at Melbourne Cricket Ground (MCG) from Saturday and His goal would be to win the match and return to the series. This is the same ground where India won the series in 2018-19. India have not lost their last two matches at this ground.
This time the challenge is much bigger, not only because India lost by eight wickets in the first Test match and it was piled on 36 runs in the second innings, which is their lowest score in an innings of the Test, also because the team I do not have four players who won the Boxing Day Test match to the team in 2018.
Also read – Ind vs Aus: Rahane told plan, how bowlers will win in Boxing Day Test
Captain Virat Kohli has returned home for the birth of his first child. Rohit Sharma is a quarantine and therefore cannot play. Fast bowlers Ishant Sharma and Mohammed Shami are out due to injury.
Australia, on the other hand, have their own full-strength bowling attack and their batting has also strengthened with the arrival of Steve Smith. Smith was out due to a ban on ball tempering in the previous series.
India has announced its final-11 on Friday and selected a balanced team. All-rounder Ravindra Jadeja has returned to the team, who did not play in the first Test due to unfit. The arrival of Jadeja gave the team the fifth bowler and the player to bat at number seven and eight.
Also read Rahane was unhappy about getting captain Kohli runout, apologized in dressing room like this
A change will be seen in the Salmi duo. Shubman Gill has a chance to debut in place of Prithvi Shaw. Shaw was able to score zero in the first innings of the first Test and only four in the second innings. Gill is an aggressive opener. He also scored half-centuries in the practice match.
In place of Shami, the team management has given an opportunity to Mohammad Siraj. Siraj will also debut.
On the eve of the match, Rahane spoke on record in his role and MCG of India.
Rahane said, "It is a matter of pride for me to captain India, but the focus will be on the team and not on me."
Also read Inzamam-ul-Haq admits, Aamir's sudden retirement tarnishes Pakistani cricket's image
He said, "Our record in the MCG is great, but we need to start well tomorrow. Our record on this ground was great in 2018 and 2014, but it is a matter of staying in the moment and playing according to the situation . "
He said, "In 2018 the wicket was a little different but when we played here in 2014 or other teams also played there it was a good wicket. This wicket played well. Tomorrow will be different. We don't know. We have to watch and get in touch as quickly as possible." Have to sit. "
India defeated Australia by 137 runs at this ground in 2018. In 2014, four players of the current team played the Boxing Day Test match at this ground. Rahane and Kohli did well in that match and drew the match. Rahane had scored 147 in the first innings and 48 in the second innings.
Australian head coach Justin Langer said on Thursday that India would be weak without Kohli and Shami.
Also read – Ind vs Aus: Rahane told how India lost the Adelaide Test in an hour
On the other hand, Rahane said that the team is not focusing on sports at the moment.
Australia have not announced their final-11 yet, but the coach had indicated that the team could take off without change.
The match will be telecast live in India from 5 am Indian time on Sony Six, Sony Ten 1 and Sony Ten 3 channels. In India, the match is also being broadcast in some regional languages ​​in Hindi and English.
Teams
India's Last-11: Ajinkya Rahane (captain), Mayank Agarwal, Shubman Gill, Cheteshwar Pujara (vice-captain), Hanuma Vihari, Rishabh Pant, Ravindra Jadeja, Ravichandran Ashwin, Umesh Yadav, Jaspreet Bumrah, Mohammad Siraj.
Australian team (potential): Tim Payne (captain), Joe Burns, Pat Cummins, Cameron Green, Mark Harris, Josh Hazlewood, Travis Head, Moises Henriques, Marnus Labushan, Nathan Lyon, Mitchell Nasser, James Pattinson, Will Pukowski, , Michelle Stark, Michelle Swapson, Matthew Wade, David Warner.



www.indiatv.in