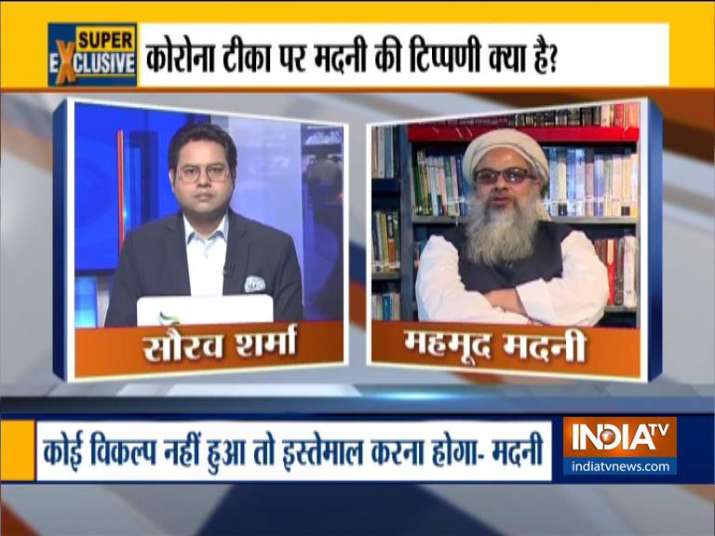 India News
Coronavirus vaccine pork gelatin Muslims pig fat mixing in corona medicine. Muslim priest Madani said this big thing about pig fat in corona vaccine, know the whole controversy
On December 25, 2020 by admin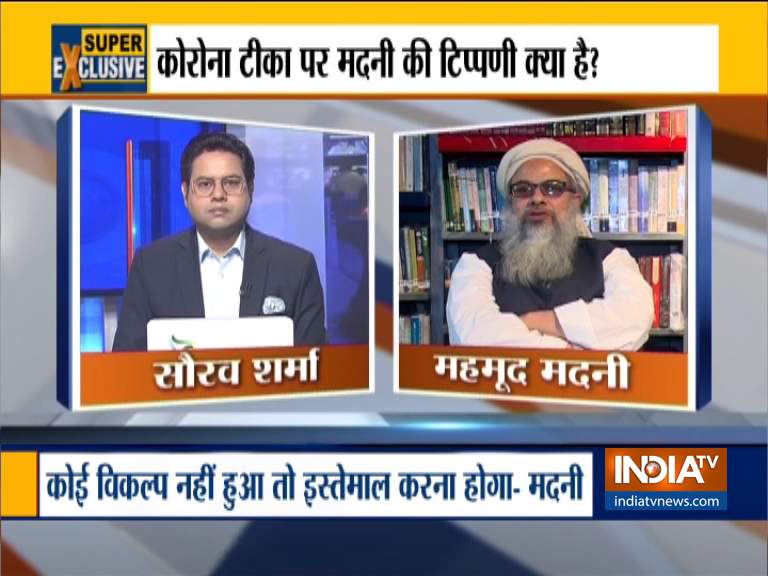 new Delhi. The debate over the use of pork in the Corona vaccine continues among Islamic religious leaders around the world. Muslim cleric Mahmood Madni said in a special conversation with India TV about pig fat in the Corona vaccine that there should be a right to know what is in the vaccine. Do not be hasty to say non-halal. Scientists assure that pork would be good if not.
Madani further said that the vaccine would have to be used if it was necessary and if there was no alternative. Madani appealed to the Muslims about the confusion being spread about the corona vaccine and said that instead of rumors, pay attention to realty and which is the corona medicine of our Pfizer or Oxford which is being prepared in Pune, then this is big. Quantities are coming to India. Doing something in the propagation of these drugs should be done so that the people responsible are talked to and taken positively.
Debate on Haram-Halal issue
Let me tell you, Islamic fundamentalists have started a debate on the issue of the vaccine being unsafe. Fatwa has been issued by Mumbai's Raza Academy regarding the Corona vaccine. Raising the front against Maulana Syed Noori Corona vaccine, founder of Raza Academy, it is alleged that the gelatin of pig fat is being used in the vaccine. The controversy is about the use of pork gelatin in the vaccine. Which is used to make vaccines, but spokesmen for Pfizer, Moderna, and AstraZeneca have stated that their COVID-19 vaccines do not use products made from pork.
Dispute started with Indonesia and Malaysia
Indeed, there is confusion among Islamic religious leaders around the world as to whether Kovid-19 vaccines made using pork are justified under Islamic law. Maulana and Mufti are also lighting their shop in India every day due to this dispute which started in Indonesia and Malaysia. They are asking for a certificate of being haraam or halal. They are also declaring that the vaccine made from pig fat is illegitimate. But, even these maulanas have no solid basis for this.
Know what is pork gelatin?
Darulus, gelatin is derived from animal fat. Gelatin obtained from the fat of pigs is called 'pork gelatin'. This pork gelatin is used in the manufacture of vaccines or medicines. Many companies believe that the vaccine storage is safe and effective with its use.
Why pork gelatin is used
Gelatin made of pork (pork) is being used extensively to maintain their safety and effectiveness during storage and transportation of vaccines. Some companies have worked for years on developing vaccines without pork. Swiss pharmaceutical company 'Novartis' prepared the meningitis vaccine without using pork, while Saudi and Malaysia-based company AJ Pharma is also trying to make a similar vaccine.
What do these companies say
Although spokespersons for Pfizer, Modern, and AstraZeneca have stated that their Kovid-19 vaccines do not use products made from pork, there are several companies that have not clarified that their vaccines include pig products Whether or not products made of meat have been used. In such a situation, there is a concern in countries with large Muslim populations like Indonesia.



www.indiatv.in