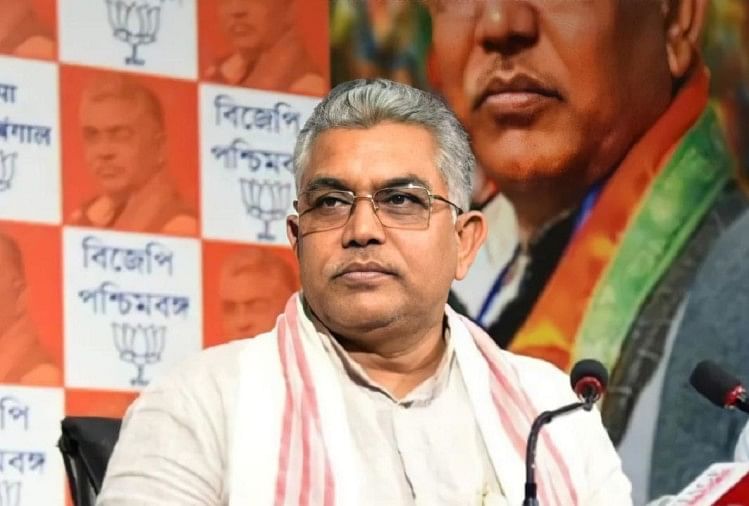 India News
Bjp Says Center did not send cash for farmers due to cut money culture of Tmc – BJP's reply to Trinamool, 'cut money' culture did not send funds to farmers
On December 25, 2020 by admin
The BJP on Friday said that due to the 'cut money' culture of the ruling Trinamool Congress, cash is not being sent to the West Bengal government to be distributed among the center farmers. State BJP President Dilip Ghosh said that the Trinamool Congress is demanding that the amount which is being distributed by the Center to the farmers be sent to the state government for further distribution.
He alleged, "We have seen how the funds given by Narendra Modi to the West Bengal government to deal with the cyclone Amfan disaster were misused and the amount in the bank accounts of Trinamool Congress leaders increased." Ghosh said that for this reason the money will not be sent to the state government, but will be sent directly to the farmers' accounts.
On the other hand, the Trinamool Congress has said that the Center is spreading a false story that the state government is depriving farmers of receiving cash benefits and Chief Minister Mamata Banerjee only said that instead of sending the amount directly to their accounts through the state Be given.
Dilip Ghosh said that the farmers of the state are suffering losses and they will be given arrears when the BJP comes to power in West Bengal (in the 2021 assembly elections). He said about the BJP's election preparations, the party has started a new campaign which will be booth-based and guidelines have been issued for local party leaders. Let us know that elections are to be held in Bengal next year.
Ghosh said there are around 78,000 booths in West Bengal and the party will highlight 'anarchy and endless corruption' in West Bengal. Referring to Chief Minister Mamata Banerjee's announcement that an agro-based park would be set up in Singur, Dilip Ghosh said that the government was dreaming of bringing industrialization to West Bengal.

www.amarujala.com