Amar Ujala Network, Ghazipur
Updated Thu, 24 Dec 2020 06:08 PM IST
Family and police present near the bodies of the children.
– Photo: Amar Ujala.
Ghazipur district of Uttar Pradesh has caused a painful accident. A laborer working on a brick kiln in a village in the district caught fire in a marai (hut) on Wednesday night, killing three children. At the same time, the mother is struggling with life and death. He is undergoing treatment in Varanasi. Police took the bodies of dead children in possession and sent them for postmortem.
According to the information, Bablu works as a Banavasi laborer at the brick kiln located in Lahuar village of Zamania Kotwali area. He was sleeping in the hut (shanty) after having dinner with his family on Wednesday night. After midnight, the hut suddenly caught fire at around two o'clock.
Pooja (13) ्र Chandraka (7) was burnt to death on the spot by the time the surrounding people reached the spot. While severely scorched son Damru (3) and wife Bhagarathi Devi (32) were taken to Varanasi. Three-year-old Damru died while undergoing treatment there.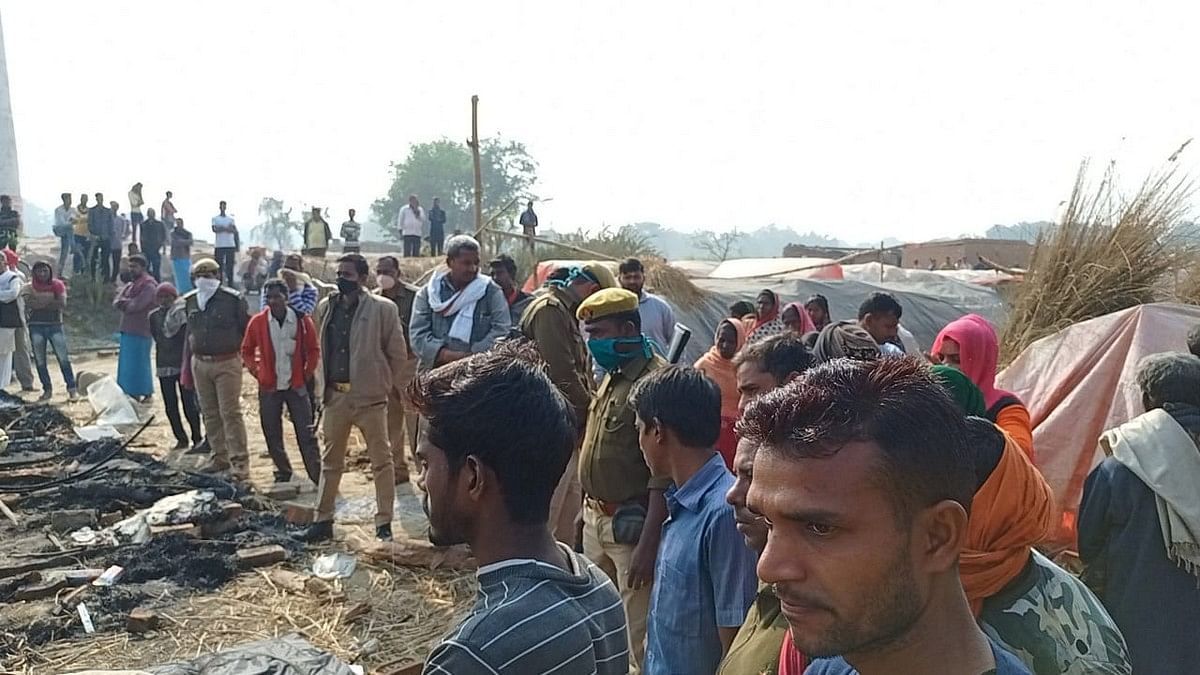 Meanwhile, wife Bhagirathi Devi (32) is undergoing treatment. On the information of fire, CO Hitendra Krishna 'Tehsildar Alok Kumar' Naib Tehsildar Rakesh Kannaujia and Lakh Lekhapal inspected the opportunity. Tehsildar Alok Kumar said that high officials have been informed about the incident.
After the post mortem report, the government will try to provide all possible help to the victims. Kotwal Rajiv Kumar Singh said that Bablu Banavasi from Diggi village in Chandauli district came to work with his family at the brick kiln of Lahur village about three months ago.
The reason for the fire is not clear. Three children have died due to fire. Wife Bhagrathi Devi is also burnt in the incident. Whose treatment is being done in Varanasi. The investigation is currently underway.

www.amarujala.com