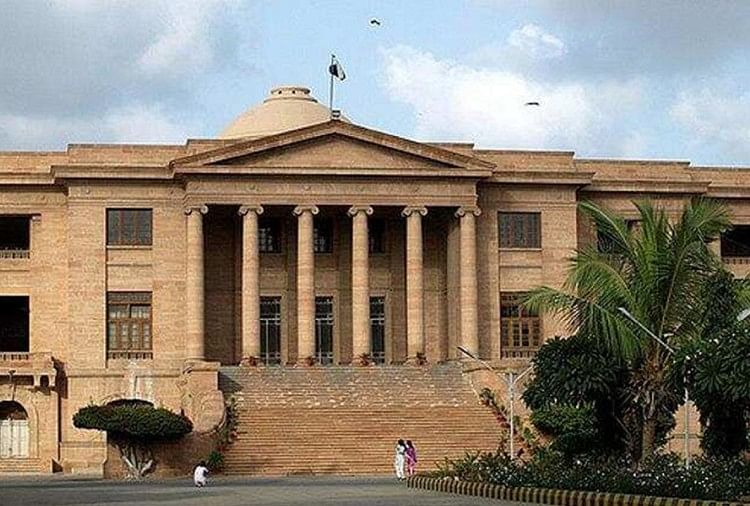 India News
Sindh High Court ordered to release of Pakistani terrorist Ahmed Omar Sheikh – Daniel Pearl's killer Omar Sheikh to be released from Pakistani jail
On December 24, 2020 by admin
Sindh High Court (file photo)
– Photo: PTI
The Sindh High Court has ordered the immediate release of Pakistani terrorists Ahmed Omar Sheikh, Fahad Nasim, Sheikh Adil and Salman Saqib, the killers of American journalist Daniel Pearl (38).
Hearing the Wall Street Journal journalist Pearl's murder, the Sindh High Court said that it is illegal to keep all four terrorists in jail. The decision to leave Omar Sheikh is being considered as ISI move.
Among these accused, Omar Sheikh is the same killer whom India released in 1999 in exchange for leaving Air India aircraft in Kandahar. Earlier, on 2 April 2020, after an 18-year sentence, the High Court heard the appeal of these terrorists and acquitted Sheikh, Saqib and Naseem.
The court changed Shaikh's death sentence to 7 years in jail and imposed a fine of 20 lakh Pakistani rupees on him. The court said that Omar Sheikh had already spent 18 years in jail and his sentence of seven years had been completed.
The court has asked all the accused to be put on the exit control list so that they do not go outside the country. The Foreign Affairs Committee of the House of Representatives in the US has expressed deep concern over the decision of the Pakistani court. In 2014, Sheikh tried to kill himself by hanging from a ventilator.
Daniel reached close to Al Qaeda contacts
'The Wall Street Journal' journalist Daniel Pearl was the South Asia bureau chief and in 2002 was working on terrorists' contact with al-Qaeda within Pakistan. He was very close to the results of the investigation of these contacts but only then was he kidnapped and later beheaded. Since then, America has put pressure on Pakistan regarding this massacre.
ISI conspired to release Omar Sheikh
Changing the sentence of terrorist Omar Sheikh is being considered as a ploy of Pakistani intelligence agency ISI. ISI believes that due to the Corona crisis on one hand, the attention of the US is still divided and on the other side there is a transfer of power in the US. In such a situation, if terrorist Umar Sheikh is released, America will not be able to protest much.

www.amarujala.com