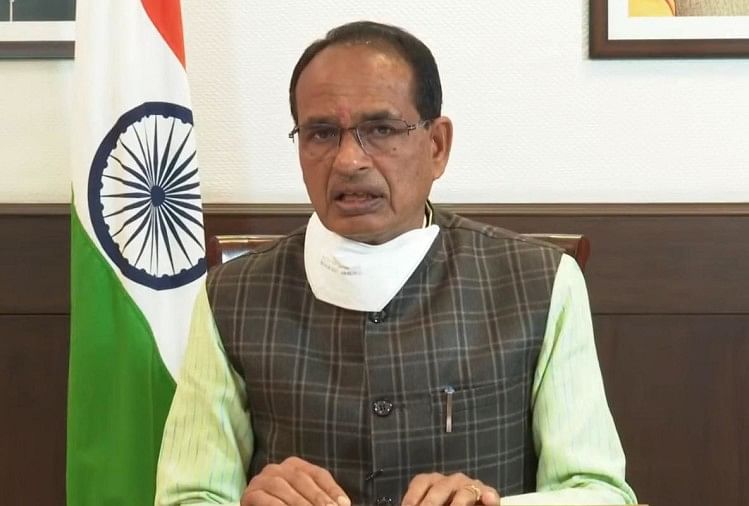 India News
Shivraj Singh Chouhan Says Mafia Should Leave State Otherwise Will Bury Them Into Land Attack Rahul Gandhi Farm Laws – Madhya Pradesh
On December 24, 2020 by admin
News Desk, Amar Ujala, Bhopal
Updated Fri, 25 Dec 2020 4:09 PM IST
Shivraj Singh Chauhan (file photo)
– Photo: YouTube ScreenGrab
Madhya Pradesh Chief Minister Shivraj Singh Chauhan gave strict warning to the anti-social elements of the state on Friday from the platform of Prime Minister Kisan Samman Nidhi program organized in Babai block of Hoshangabad district. He said, 'Leave the goon-mafia state or else I will bury the ground 10 feet below. Mama is in form nowadays. I will not leave those who mess up. ' Several leaders including state BJP president VD Sharma were present in the program.
In his address, Shivraj said, 'Nowadays he is in a dangerous mood. Will not leave those who mess up. Nowadays mama is in the farm. On one side there is a campaign against mafias. Muscle power has been captured illegally, using the influence, diluting buildings, drug mafia. Listen, if you do not leave Madhya Pradesh, I will bury 10 feet in the ground. Nobody will know anywhere. Good governance means public should not be disturbed. Dada, goons and crooks, this is not going to happen anymore. This is good governance.
Also read- PM Modi asked- Why don't you agitate in Bengal-Kerala, read here 10 big things about the address
He told the people that now people will not have to visit the office. Good governance means that people should be benefited in a time-bound manner without taking anything. Patwari will have to stay in the Gram Panchayat two days a week, if not stopped then action will be taken against the Collector.
https://www.youtube.com/watch?v=hPBIkcCE8a0
Targeting the former Congress President Rahul Gandhi, Shivraj Singh Chauhan said that those who have no knowledge of agriculture talk about agriculture. Contract farming is in the interest of farmers. He assured the farmers that the government will raise their debt bundle.

www.amarujala.com