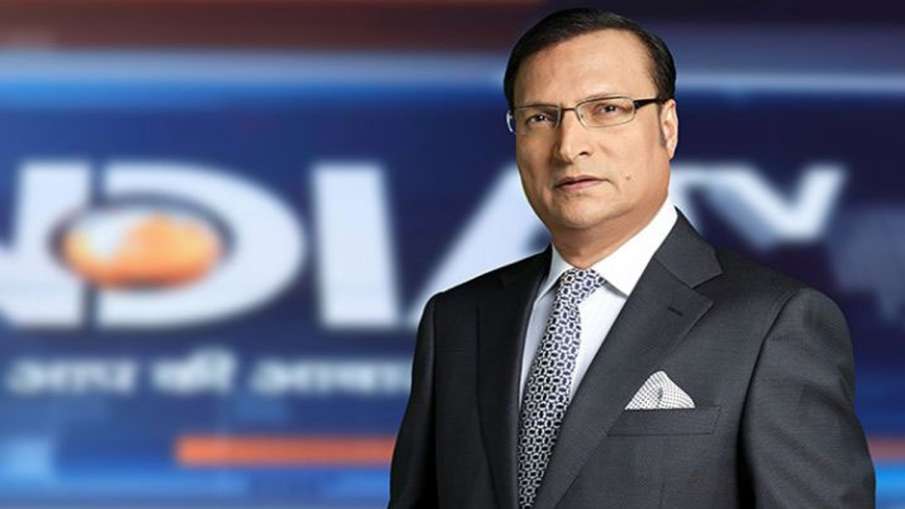 On the one hand, all the countries of the world are battling the new deadly form of the Corona virus by implementing travel restrictions, on the other hand, a section of Indian Muslims, under the patronage of some Maulanas, is saying that the Corona virus vaccine is 'anti-Islam'. Because it allegedly uses pig fat.
On Wednesday, maulanas from a total of 9 Muslim organizations including All India Jamiatul Ulema, Jamaat Ulema Ahle Sunnah, Anjuman Barkate Raza, All India Mosque Council, Darul Uloom Hanfia Razvia and Raza Academy met in Mumbai. At the meeting, the Maulanas decided that they would take the opinion of the experts on whether the corona vaccine is 'halal' or 'haram', as there are reports that pig fat has been used to make this vaccine. The Maulanas said that after this they will decide whether to ask the Muslims of India to get the Corona vaccine
The Maulanas said that Islam does not allow Muslims to use vaccines made from any part of the boar. The Ulama said that Muslims cannot get any vaccine made from pig fat. The ulema was reacting to reports of pig fat being used to make China's Corona vaccine synovac. He said that such a vaccine is not valid for Muslims. Saeed Noori, secretary general of Raza Academy, said that there have been reports that some parts of the pig's body have been used in China's Kovid vaccine. He said, "Since boar is forbidden to Muslims, the use of its fat vaccine cannot be allowed."
Noori read a fatwa by Qazi Hazrat Mufti Mahmud Akhtar of Mumbai, which said, "If the hair of a pig falls into a well, then the water in that well becomes harmless for the Muslims." Therefore, according to Islamic law, a vaccine that contains pig fat cannot be used as a treatment for a disease. ' In a video statement, Saeed Noori appealed to the Indian government not to import China's Covid vaccine Synovac. "If a vaccine is manufactured or made in India, the government should give a list of the items used to make the vaccine, so that they can tell the people about the use of that vaccine," he said.
The fatwa of Indian ulema is in sharp contrast to the latest 'fatwa' of the Fatwa Council of the United Arab Emirates (UAE) which states that Muslims can get the corona vaccine. UAE Fatwa Council chairman Sheikh Abdullah bin Biyah has said that the corona virus vaccine can be kept separate from Islamic restrictions on pigs because the first priority is to 'save the life of man'. The council said that in this case pork-gelatin is to be used as a medicine and not as a food, and these vaccines have been found to be effective against a highly contagious virus' which is very large for the whole society. There is danger. '
On the other hand, the views of most of the ulema who attended the Mumbai meeting on Wednesday were contrary to this. These included Mufti Manzar Hasan Ashrafi of the Raza Academy, Maulana Aijaz Ahmad Kashmiri, Maulana Imran Attari, Maulana Gulzar Ahmed Qadri and Maulana Sheikh Nazim. These clerics said that vaccines prepared from pork gelatin are un-Islamic and that Muslims cannot use them.
Gelatin used in medicine is a collagen protein obtained by boiling skin, veins, ligaments and / or bones in water. Gelatin is usually acquired from animals including pigs. Gelatin is used to protect the vaccine virus from adverse conditions such as extreme cold or heat, especially during transport and delivery. Gelatin is also used in jelly products, jelly candies, yogurt and bubble gum. However, there are many pharma companies that do not use gelatin for the transportation of vaccines.
Large companies making vaccines such as Pfizer, Moderna and AstraZeneca have issued clarifications regarding this. These three companies have clearly stated that they have not used gelatin in their vaccine, but the Maulanas are not sure at the moment. They are saying that they cannot come to a firm conclusion until the things used to make the vaccine are properly investigated. His reference is to Indonesia, the world's largest Islamic country, which hastily imported China's Synovac vaccine, but banned its use because it used 'non-Islamic' pork gelatin. However, let me make it clear that India has neither imported nor has any intention of importing the Chinese Corona vaccine.
I want to tell those who are spreading baseless rumors that the authorities in Dubai have started a large scale vaccination against the corona virus. Pfizer's vaccine has been transported from the United States to the UAE via Brussels. The UAE government has decided to apply the corona virus vaccine to all its citizens, and that too for free. Vaccination centers have been opened all over Dubai to carry out this work.
Social media has already been filled with fake videos questioning the effect of Corona's vaccine. Maulana Noori of Raza Academy was talking about 2 such videos. We tried to cross check both these videos on India TV. Maulana said, a nurse in England fainted after the Pfizer vaccine was applied. We cross-checked and found that the nurse was not from England at all. She was from the United States of Tennessee province. This nurse took the Kovid vaccine on 17 December and when she went to address the press conference, she felt dizzy and fell down. This nurse named Tiffany Dover was one of the 6 people who were given the vaccine dose that day.
Some people spread the rumor on social media that the nurse died after being vaccinated. But the reality is that the hospital where Tiffany works, released a video on Tuesday, showing her perfectly fit and working. Tiffany said that he occasionally had panic attacks. Her medical history has been that she is scared to see any stinging thing, sometimes falls unconscious. So what happened on 17 December is not a big deal for them. That incident has nothing to do with vaccination.
In another video on social media, it was claimed that 4 volunteers in the US were paralyzed after being given Pfizer's Corona vaccine. The reality is that the video was stolen from the website of a surgery center in Boston. The surgery center made it clear on Twitter that the video had nothing to do with the corona virus vaccine. These were old videos of patients suffering from facial paralysis. The US Food and Drugs Administration also clarified that the video had nothing to do with the trial of the corona virus vaccine.
I want to appeal to everyone not to rely on videos circulating on social media that have absurd allegations. Rumors are already being spread among Indian Muslims to create false panic by inciting religious sentiments.
Muslims in India should know that the UAE Fatwa Council has called the vaccine a drug and not food, and the lives of millions are at stake. The Prime Minister of Dubai, Sheikh Mohammed bin Rashid Al Maktoum, Dubai Deputy Prime Minister Sheikh Saif bin Zayed Al Nahyan, Egypt's Health Minister Ala Zayed, all have been vaccinated by the Corona virus. Bahrain's Health Minister Fayqa bin Saeed Al Saleh has also got the vaccine installed.
All of them are well-known figures in the Islamic world and will never do any non-Islamic work. The three major pharma companies that manufacture the vaccine have denied the use of pork gelatin. Muslims should trust their words and ignore baseless rumors.
All I can say about fake videos circulating on social media is that these viral videos are more dangerous than the real virus. Do not blindly trust videos appearing on Facebook, Twitter, WhatsApp and other platforms. Examine the facts and follow the advice of scientists, doctors and medical experts. Once the vaccine starts to be used on a large scale, believe me, we will win at any cost in this battle against the corona virus. (Rajat Sharma)
Watch: Aaj Ki Baat, complete episode with Rajat Sharma 'December 23, 2020



www.indiatv.in