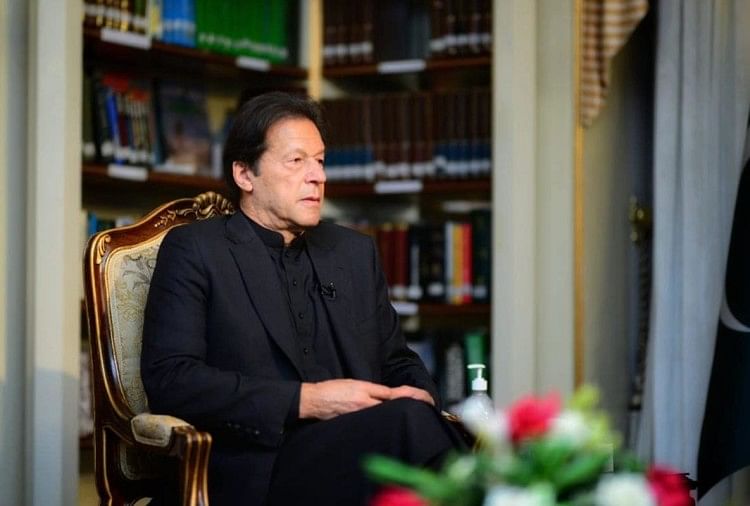 India News
Pakistan Pm Imran Khan Says His Ministers to Over Performance for Pakistani Citizens – After two and a half years, Imran remembers the development of Pakistan, said – now people will have to show their work
On December 24, 2020 by admin
World Desk, Amar Ujala, Islamabad
Updated Thu, 24 Dec 2020 12:33 PM IST
Protests against Prime Minister Imran Khan in Pakistan have intensified. The pressure on them is increasing, so they have now sought information from their ministers about the work. At an event held in the capital Islamabad, Imran told the ministers that now we have to show our work. In the remaining two-and-a-half years of the government, we have to answer to the people with our work.
Significantly, 11 opposition parties involved in Pakistan Democratic Movement (PDM) have organized protest rallies against Imran across the country. The PDM has warned the government that it is going to march to Islamabad next month. Due to this, there is pressure on the government.
Ministers signed performance agreements
Speaking at the 'Performance Agreements of the Federal Government for the Year 2020-21' program in the capital, Imran said that now we have two or two and a half years left. Therefore, it is time for us to show the working people. For this, we have to put pressure on ourselves. According to Pakistani newspaper 'The Dawn', all the ministers and advisors of the government were also involved in the event. Several ministers also signed performance agreements.
Also read: This is Imran's new Pakistan: Eggs for 30 rupees, sugar 104 and ginger one thousand rupees kg
Time to make an excuse, now is the time for work
Addressing the program, the Pakistani PM told his ministers that we can no longer make excuses. The public cannot be told that we are new in government, so it will take time to learn the work. He said, you could have said these things while assuming power, so it is time to work.
Imran said, the decisions taken by each ministry and their actions will be analyzed. After the completion of five years of the government, the public will decide what has changed in their lives. All ministries must work together.
Comparison of Pakistani government with US-UK
In his address, Imran compared the decaying Pakistani government to the US and UK governments. Imran said, after assuming power in the US and Britain, the Prime Minister and the President clarify the position of government departments. However, when I took power, I did not get time for it. Three months was spent in understanding the work.

www.amarujala.com