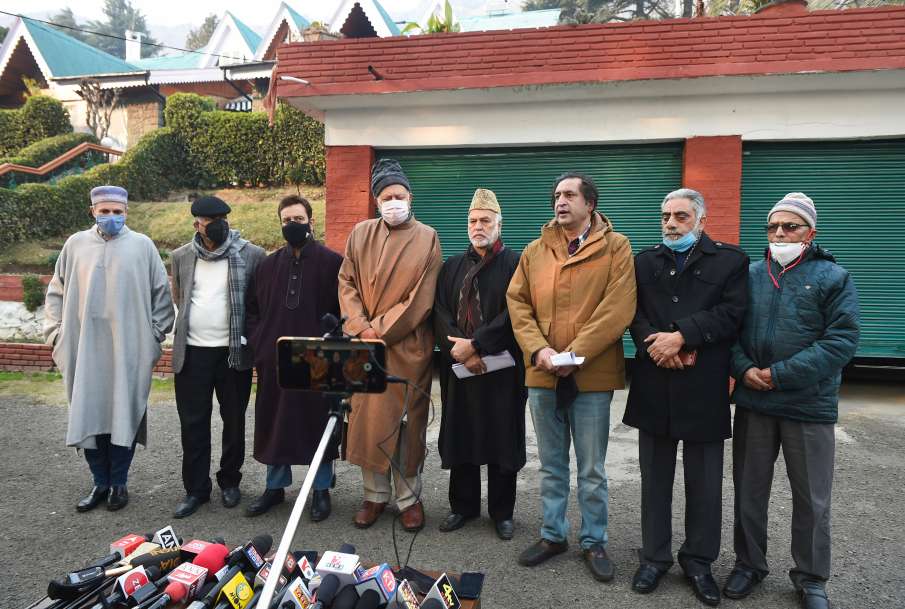 Srinagar: Gupkar coalition (PAGD) chief Farooq Abdullah has demanded that if the government wants democracy to survive, PDP leaders should be released immediately, detained before the District Development Council (DDC) announcement of the election results I went. Addressing the first meeting of the coalition after the election results, Abdullah alleged that other leaders, including former minister Naeem Akhtar, have been kept in police stations without any reason. Apart from Akhtar, Sartaj Madani and Mansoor Hussain of the Peoples Democratic Party (PDP) were among 20 leaders who were taken into preventive custody a day before the DDC election counting began on Tuesday, according to officials. The PDP is part of a secret alliance of seven parties.
Abdullah said, "Those who have been kept in (police) police stations needlessly, if you want democracy to survive, they should be released immediately." Questioned the need to be detained. He said, "What's the logic?" Elections are over. This has been our most peaceful election in the last three decades. Most non-violent, peaceful election and it should have ended with some good things. "
He said, "And it ended with precautionary detention, which has taken place in the last three decades with peace and without violence, in that context (precautionary detention) is completely immoral." "We condemn this action of detention with all our capacity." And we just hope that we do not have to face such arbitrary detentions after the democratic process (election) has been done brilliantly. This is our demand. We are here today with the mandate of the people, with a majority and decisive mandate and we say that those people should be released. "
Let us tell you that the Gupkar coalition won 110 seats in the DDC elections in Jammu and Kashmir, while the BJP emerged as the single largest party in this election, winning 75 seats and with the highest voting percentage. Asked if the secret alliance would remain in the future, Abdullah said, "Absolutely." Why do you doubt it? We are united and we will remain united.
Abdullah MP from Srinagar also requested the Center to restore high speed mobile internet service (4G) in Jammu and Kashmir. He said, "When the Prime Minister is talking about 5G, then we don't even have 4G. It should be restored as soon as possible. "It is noteworthy that high speed mobile internet service in the rest of the Union Territory, except Ganderbal and Udhampur, has been suspended since August 5, 2019, when the Center revoked the special status of the erstwhile state of Jammu and Kashmir. .



www.indiatv.in